Exciting Automotive Franchise Opportunities: Mobile Truck Wash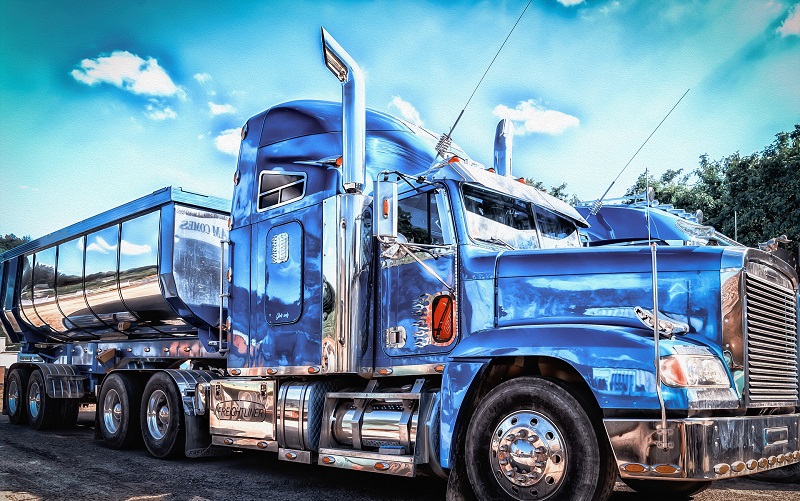 Automotive franchise opportunities are everywhere. As a prospective business owner, you want to make sure that you invest your hard-earned money on the right business. You must be up to your ears with information on these automotive franchise opportunities. Now is the best time for you to decide!  Which one is the right automotive  franchise opportunity for you? Are you considering a Mobile Truck Wash Franchise? Here are several reasons why a mobile truck wash business is one of the most exciting automotive franchise opportunities you can bank your money on.
Business Forecasts Affirm the Demand for Mobile Businesses and Automotive Franchise Opportunities
What's more exciting than business forecasts telling you that profit has no way to go but up? Almost every other business is going mobile. Currently, services are translated to "convenience for customers". That is what a mobile business is all about. That is the reason why various businesses are going mobile.  Restaurants are now turning into mobile food vendors. According to SBDCNet, the the official National Information Clearinghouse of the U.S. Small Business Administration in its feature on mobile vendors,  "Professional chefs are leaving their restaurants to open their own trailers." Service shops are trading their shops for trucks and vans for that mobile business that can reach their customers, anytime, anywhere. Believe it or not, even the bottling industry in the UK has joined the "mobile trend"  according to a Trendwatching.com article in 2010.
Franchise Industry
The franchise industry is of course not falling behind. According Entrepreneur.com, "One of the most significant advancements in the past decade in the franchise industry is the rise of mobile franchising. As mobile businesses became more common, franchisors realized that the strategy wasn't just a stopgap or add-on service. They found that mobility can actually be the core of the business concept. Apparently, time-strapped and overworked consumers wanted services brought directly to their homes or businesses."
A mobile truck wash business, apart from being a lucrative business is a welcome addition to the automotive franchise industry. With a mobile truck wash franchise, you are addressing the needs of consumers. You will be a step ahead of your competitors by providing a flexible and  mobile delivery to your consumers. Customers would surely flock your mobile truck wash as you offer what's important for them: convenience.
Truck Industry
Another reason the mobile truck wash is one of the most exciting automotive franchise opportunities is the trucking industry. We can definitely expect a booming mobile truck wash business!  Business Insider calls the trucking industry a hidden giant. Everything is transported, whether by rail, air, water or road. The good news is the trucking sector dominates the commercial transportation industry with 83.7% of the revenue as quoted by the Businessinsider.com.
Perhaps this continuous rise in all business ventures going mobile has added to the consistent increase in the demand of trucks and truck rentals not only in the US but also worldwide. Trucknews.com, Canada's leading trucking newspaper published "Net trailer orders in October reached 46,267 units, setting an all-time record high, exceeding the previous record by 9%, according to the latest data from FTR, freight transportation company forecasting in North America.
Meanwhile, Statista.com is predicting that the automotive franchise establishments will have an output of $41.79 billion in 2015. This is based on the yearly output trends from 2007 to 2014.
With a mobile truck wash business, there is no need to worry about running out of customers. Truckinfo.net estimates that 15.5 million trucks operate in the US. Now that's a lot of vehicles to wash! Right there could be your customers. As the trucking industry grows, so will your mobile truck wash's market.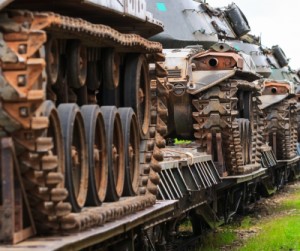 Think Big, Think Fleet!
After learning that there are a lot of trucks to be cleaned and fleets to be maintained, the question is would the owners take their vehicles to the professional washers? The answer is, yes. More people, most especially fleet managers are seeing the value of having their vehicles washed by professionals. In an interview on  Henny Albert, from Team Run Smart Pro, he quotes, "The appearance of your truck is another important part of how people perceive your business. It should be cleaned inside and out, on a regular basis, as well as regular maintenance. A clean truck is both for safety and so your truck does not look or sound like it's falling apart. You want to inspire confidence in your customers."
According to ARG Trucking.com, "This focus isn't simply an issue of appearance; it's also about what cleanliness says about a transport company's priorities and values. Clean trucks make for good marketing for both suppliers and their customers. It tells everyone involved the company recognizes the importance of high-performing, well-maintained equipment. Clean trucks ensure that the goods transported are kept safe, clean, protected and presentable until they reach their final destination."
In a truck drivers money saving tips site, going to a commercial facility and having a mobile wash facility service your truck are the topmost options to keep their trucks well maintained.
The cat's out of the bag. For fleet and truck cleaning, do-it-yourself truck washing or a fixed truck wash is becoming less popular. In the long run, DIY truck washing can cause damage to your truck and to your business. Professionals state that there are certain rules and safety codes to be followed in cleaning trucks, much more food business vans. The best way to respond to this information is to provide what the consumers needs: a professional mobile truck wash.
Conclusion
Another wonderful reason a mobile truck wash franchise may be the right business for you is what you stand to gain. Let's be honest, we're in it largely for profit. Will a mobile truck wash franchise come through for you?  Franchise Direct reported that the overall aftermarket sales of cars and light trucks in 2012 was approximately $231.2 billion. Aftermarket is the part of the vehicle's lifecycle taking place after vehicles are  made and sold. Franchises within the auto industry often service the aftermarket phase.
It's not a wonder automotive franchise opportunities are building up. With all these assuring figures, who can resist the excitement and the promise of a lucrative business?
There are plenty more automotive franchise opportunities out there. With the booming trucking industry and increase in vehicle owners, whichever franchise you choose may prove to be profitable. A mobile truck wash, however, provides a fresher concept than most. Not only that, you also offer customers the convenience and flexibility they can't get anywhere else.
Eager to learn more about a mobile truck wash franchise and the advantages of being a franchisee? Download our DetailXPerts franchise opportunities free report now and become a franchisee!
Enjoyed this post? Sign up for our newsletter to receive more valuable tips, ideas, coupons, and extras!