Automotive Franchise Opportunities Worth Investing In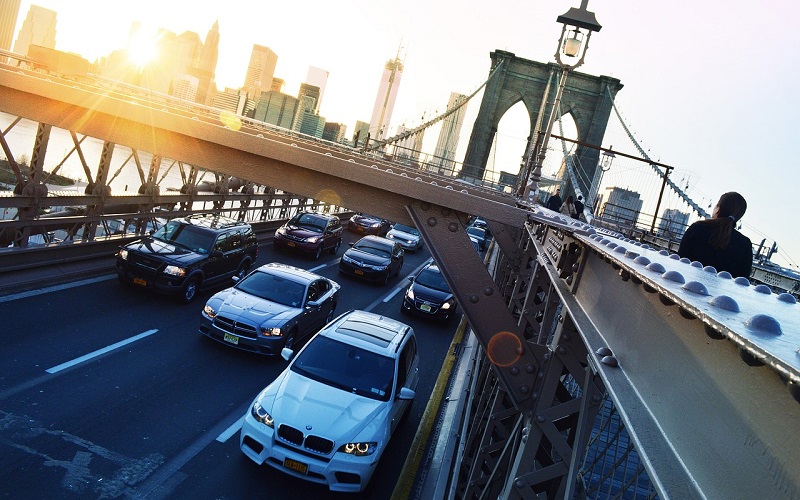 Countless automotive franchise opportunities have opened up as the automotive franchise industry consistently grows year after year. Since 2009, the industry has seen an increase not only in the number of establishments, but also in revenue. Statista estimates the automotive franchise industry's output for 2015 at $41.79 billion. That's a $1.72 billion increase from 2014's $40.07 billion and a huge improvement from 2009's $31.16 billion! The automotive franchise industry is definitely the industry to explore if you are a would-be businessman who wants to succeed. Among all the automotive franchise opportunities available, which one is worth investing in? As the selection is broad, we have narrowed it down for you.
Automotive Franchise Opportunities Most Likely to Succeed
1. Automobile Rental and Leasing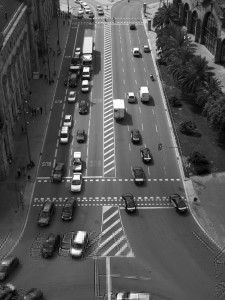 One promising industry of the many automotive franchise opportunities is automobile rental and leasing. Companies in this industry rent and lease passenger cars, trucks, and trailers.
There are several differences between a rental and a lease. One of them is the contract length. Short-term rental companies cater to the needs of their direct clients. This can be anyone, who wants a certain type of vehicle for a limited amount of time for various purposes like business, leisure, etc. For rental operators, the car (or vehicle) is the asset.
For vehicle leasing companies on the other hand, things are very different. Leasing operators have a long-term contract and thus a longer relationship with their customers – for the duration of the lease period and beyond if things go well. Since they are renting the vehicles for a much longer time, sometimes they feel like they already own the vehicles. Car rentals typically last for 30 days or less while leasing agreements are for 12 months or more.
According to a report published by Auto Rental News, "The car rental industry has been on an overall revenue incline since 2009." It has increased every year from revenue of $20.05 billion in 2009 to an estimated $26.13 billion in 2014.
The cost of a car rental franchise can be as much as $750,000. However, it just may be worth your while. According to a report by the International Franchise Association (IFA) entitled Franchise Business Economic Outlook for 2015, lower gasoline prices combined with an improving employment and disposable income picture for households will likely encourage more travel for both business and pleasure. That spells out promising indeed!
2. Auto Maintenance and Repair
In the same report, the IFA forecasts that the growth of light vehicle sales will slow down to 2.9% as unit sales have now regained pre-recession levels after five years of solid growth. However, the age of the average vehicle on the road is near record highs. The resulting increased wear and tear on vehicles will contribute to growing demand for automotive repair services.
Automotive maintenance and repair franchises focus on all areas of car maintenance. This includes fixing and replacing brakes, mufflers, tires, electronics, windshields, and much more. Yet, some businesses focus on just a couple of areas. IBISWorld's March 2015 market research reports that this industry's revenue is $16 billion. Depending on the franchisor, an auto maintenance and repair franchise may cost anywhere between $200,000 and $500,000.
3. Car Wash and Auto Detailing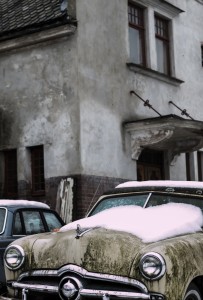 The most popular of all the automotive franchise opportunities is the car wash and auto detailing industry. It has been very prominent in the past several years as sales of used cars spiked and people are holding onto their cars longer. At the same time, more and more car owners are taking their cars to professional washers and detailers. Statistics also show that car washes and detailing businesses are proving to be very lucrative.
Operators in the car wash and auto detailing industry clean, wash, and wax automotive vehicles such as passenger cars, trucks, vans, and trailers. This industry also includes self-service car wash establishments and mobile services. According to IBISWorld's US Car Wash & Auto Detailing Market Research Report published in March 2015, the car wash and auto detailing industry's overall revenue is $9 billion. "In the five years to 2020, industry operators will continue to benefit from rising per capita disposable income, aiding industry revenue." In a nutshell, this will all spell good news to the car wash and auto detailing industry.
Conclusion
As a startup, you can choose to specialize in just one of the many services in the car wash and auto detailing industry. Experts highly recommend focusing on a specialized or niche business. You can choose among services like eco green car washes, auto detailing, truck fleet detailing, or mobile truck wash. Each of these franchises can be very rewarding on its own.
According to a business internet marketing expert online, car wash and truck wash franchises can start for as low as $50,000. Depending on the type of your car wash, you stand to gain an annual revenue of anywhere from $41,000 to $600,000. While with auto detailing, you can start with $100,000 and have annual sales as high as $250,000. On the other hand, mobile truck wash is the up-and-coming star in the vehicle wash and detailing industry. Start-up costs of a mobile truck wash are relatively low as you won't need to invest on a physical location. For as low as $20,000, you can expect an annual revenue of as much as $85,000!
The numbers can be too exciting or overwhelming. However, you don't need to do it all alone. Check out our automotive franchise support program and do not hesitate to get in touch with us!
Enjoyed this post? Sign up for our newsletter to receive more valuable tips, ideas, coupons, and extras!