Key for Success in Green Auto Franchise Opportunities – Quality Leadership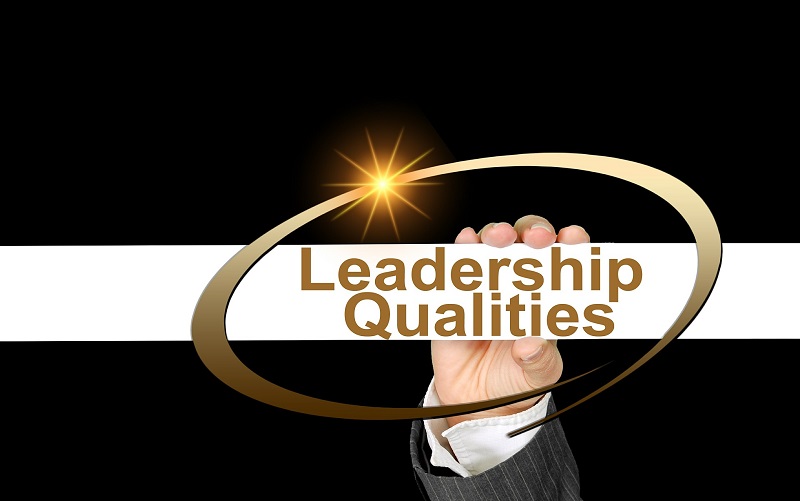 There are plenty of auto green franchise opportunities that we see coming on the horizon in the past years. Moreover, these green franchise opportunities are not only very profitable but  also eco-friendly. Who are the people behind the success of auto green franchise opportunities? What leadership skills do they possess that made them and continue to make them effective leaders?
Green Automotive Franchise Opportunities: 3 Effective Leaders
1. Juan Pablo Sagastume, CEO, Green Shine
Green Shine is a car wash franchise that boasts of the best waterless products and services. Green Shine was originally founded in Guatemala and with its rapid success it has grown to other locations worldwide. Additionally, in 2009 the owner moved the company headquarters to Miami, Florida. Green Shine is currently in operation in North America, South America and Central America. In addition, it specializes in cleaning all types of vehicles without the use of water and with an environmental focus.
Commitment
Juan Pablo Sagastume is the founder of Green Shine and has been the President/CEO since its inception. Sagastume, a Miami-based inventor, created a waterless cleaning process he calls ProTec Smart Liquid. It took years of research and studies to develop this environmentally friendly alternative to the traditional detergent-based or water-based car wash system. But he didn't stop there. According to an article by an online source for green news, EcoSeed, for the past 9 years, Sagastume and his team of scientists have been working tirelessly on new products to add to the ProTec Smartliquid line, products which utilize all organic and eco-friendly compounds for every aspect of the detailing process.  This is how committed Sagastume is to cleaning and detailing cars and finding ways to protect the environment.
Humility and Trust
Even though Green Shine was founded in 2005, it is relatively a newbie in the franchise industry. The owners opened to franchising not until 2011. Sagastume writes, "I had thought about franchising my business for a long time, but I was nervous about doing it, simply because I did not understand the process." He was humble enough to admit that he needed help in exploring the idea of franchising. He hired the services of Franchise Creator to address his desire to franchise Green Shine. According to Sagastume, he has continued to concentrate on his business operations and trusted Franchise Creator to handle the entire franchise operation for him. His commitment, humility and trust in the right group of people that greatly contributed to Green Shine's rapid growth and success. His effective leadership skills has opened up a lot of green automotive franchise opportunities.
2. Anton Van Happen, CEO, Eco Green Auto Clean
In 2012, Eco Green Auto Clean set about to pioneer change in the car cleaning industry with a set of innovative and eco-friendly cleaning products. A physical location was set up just south of San Francisco in Redwood City, California to serve as a showroom for the product and its potential. There, cars were hand washed with just one cup of water. Word quickly spread throughout the community due to the products' strong environmental benefits, efficient water usage and satisfactory end result.
Open-mindedness
According to its founder and CEO, Anton Van Happen, the philosophy behind Eco Green Auto Clean is simple. He said that it involves being open to new ideas. This can include using products that do not have harmful components like chemicals. He added that this ensured Eco Green Auto Clean products are more effective than their traditional counterparts. highest quality standards by ensuring Eco Green Auto Clean's products are more effective than their traditional counterparts. (Source: Patch.com)
Passion
On its website, Eco Green Auto Clean boasts of the global-mindedness and passion of Van Happen: A passion for automobiles and a need for a positive footprint helped him to devise our next generation cleaning products. Under his leadership, Eco Green Auto Clean now counts Silicon Valley's moguls as corporate partners. Through his innovative and passionate leadership, Eco Green Auto Clean is now a company which designs, formulates, manufactures, markets and is selling, innovative bio-degradable waterless car wash products. It distributes these products to Fortune 500 companies in the USA and in 50+ countries around the globe.
3. Emmanuel and Angela Williams, Founders, DetailXPerts
DetailXPerts is a successful truck and car wash business and franchise system that provides innovative, eco-friendly car detailing services that the market values. Their truck wash business is the first business of its kind on the market. With an eco-friendly edge, DetailXPerts' patent-pending steam cleaning system conserves the precious natural resource of water.
Innovation
In 2002, Emmanuel Williams, founder and CEO of DetailXPerts, was sitting on his porch with his then 8-year-old son Emmanuel Jr. They watched cars go by while talking about the world and the environment. in this moment this young, inquisitive mind had spawned an idea that would break the mold of the car wash industry. As a professional engineer, Emmanuel became instantly curious about the possibilities. Then, in subsequent years, Emmanuel researched, experimented and perfected an innovative car and truck detailing process that integrated steam!
Social Responsibility
After proving the business model successful, Emmanuel and Angela decided that this green business was going to be the catalyst for fulfilling one of their major callings in life — helping others achieve financial independence while creating jobs. As a result, DetailXPerts created the first eco-friendly steam cleaning car wash franchise in the USA and worldwide in 2008. DetailXPerts is more than just a car wash business. It holds a triple bottom line philosophy: people, planet, and profit.
Resilience
Of course, it wasn't all smooth sailing. The recession few years ago, also affected DetailXPerts, just like other businesses. But they didn't let that discourage them. DetailXPerts sees new opportunities after surviving the recession.  In an article on Detroit Free Press on July 2013, Angela Williams said, "Keeping contacts open and building name recognition during the downturn created a stronger foundation for building the business now. Contacts and sales calls that DetailXPerts made two or three years ago are finally turning into real work." 
DetaiXPerts professional detailing business and car wash franchises continue to grow at a consistent rate. So do green automotive franchise opportunities. With Emmanuel's and Angela's effective leadership, DetailXPerts' long-term objective of having more than 1,100 franchises in the next 10 years while creating more than 30,000 jobs in the process is well within view.
If you are interested to know more about DetailXPerts' extensive business experience and join the franchise opportunity that has the passion to help you achieve financial success and fulfill your part in environmental stewardship, download our Free Franchise Report now!
Enjoyed this post? Sign up for our newsletter to receive more valuable tips, ideas, coupons, and extras!