Car Wash Profitability: Can Steam Cleaning Cars with Matte Finish Increase Your Revenue?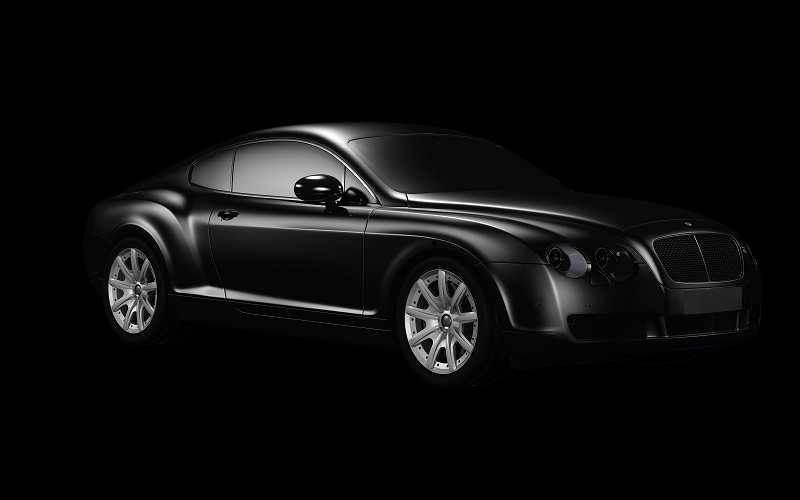 Like all businesses, car wash profitability is a focus of car wash business owners. To maintain the success of a car wash, the owner has to keep up with the ever-changing demands of the market. He has to keep his car wash business updated in new car wash technology and trends, eco-friendly processes and innovative solutions to continuously increase revenue. One of the things that has consistently been cropping up in car washes are cars with matte finish.
Cars with Matte Finish: Their Impact on Car Wash Profitability
There are a lot of car paint finishes available in the market. A car wash business owner should know the differences between these paint finishes to ensure profitability.
In a November 2014 article on the International Car Wash Association blog, ICA advises car wash owners to watch out for matte finishes. Apparently, cars with matte finish have been rolling into professional car washes with increasing frequency. Great news for your car wash profitability, right?
Yes, if you know how to do it right. Cars with matte finish require special attention when cleaning. Improperly done, they can be damaged beyond repair. Auotmobilemag.com advises that the surfaces of matte cars need to be washed more often, more gently and more skillfully. Cleaning cars with matte finish require meticulous effort and may be time-consuming.
In fact, Carwow.co.uk considers matte finish to be high maintenance since it is expensive to maintain and repair. Unlike other car paints, there are a lot of things to consider when cleaning cars with matte finish. You have to wash it by hand with special cleaners for matte finishes. Experts suggest using microfiber cloth for wiping and to avoid using circular motions during the process, as these may leave swirls on the finish.
These are just some of the do's and don'ts. There are more. Manufacturers of cars with matte finish actually provide cleaning guides. That's how special these finishes are.
Detailing Cars with Matte Finish
But detailing cars with matte finish should not daunt you. Take it as a challenge, as an opportunity to show off your detailers' skills and ultimately increase your car wash profitability. Upgrade their skills and yours as well. Do your research and practice. It would be a good idea to take a short workshop in cleaning vehicles with matte finishes.
Because if you don't take the challenge, all these cleaning requirements will affect the number of cars you can wash in a day. Consequently, it may have a negative impact on your car wash profitability. Of course, you can't let such a thing happen. You have to be creative in coming up with solutions to deal with this influx of matte finishes. Research on how you can handle matte cars in your shop. Train your people when necessary.
Steam Cleaning
Steam has been used in the cleaning industry for decades due to its efficient cleaning and sterilizing power. It has been a well-known method in carpet and upholstery cleaning. However, steam cleaning did not start penetrating the car wash industry until the late 90s. And it has slowly gained reputation as an efficient and effective way of cleaning cars.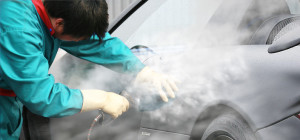 How does steam cleaning work? Carwashmag.com explains. The vapor molecules from steam cleaners are extremely small and can penetrate the pores on any surface. When the hot vapor molecules come in contact with the cool surface in the pores, they violently expand and force all dirt, debris, and bacteria to the surface. In addition, the heat of the vapor kills bacteria and anything else that might have clung to the surface of the car. And the surface dries extremely quickly because of less water content.
Steam Cleaning on Cars with Matte Finish
Steam jet is completely safe and can be used on all car surfaces, including matte finishes. It gives a perfect exterior finish without any spots or streaking. Hand car wash steaming blasts away stubborn dirt, mud and grime from the surface better than soapy water or chemical agents. The matte finish is also protected because the high-pressure steam doesn't mess up the paintwork or scratch the surface. Instead, it delivers high-quality clean that can last even longer than the conventional car wash clean.
Plus, the efficiency of steam decreases the time you spend in washing a car. This means you can wash more cars with matte finishes than you normally can clean with traditional hand-washing. As an added bonus, environment-conscious car owners will surely appreciate your effort in saving the environment by using steam cleaners. Yes, the best feature of a steam car wash is its eco-friendliness. It is 100% environment-friendly, emission free, and does not produce waste water run-off.
Steam Cleaning to Increase Your Car Wash Profitability
Recently, mainstream car manufacturers have brought matte colors to the general public. BMW, Hyundai and Mercedes-Benz, just to name a few, have extensive offering of vehicles in matte paints. As a result, more and more car enthusiasts have turned to vehicles with matte finishes in order to stand out.  These types of car owners need a professional to take good care of their cars for them. Since it requires special handling, they will turn to professional car washes that can give their cars the treatment they deserve.
If you can provide excellent hand steam cleaning of matte finishes, expect the power of word-of-mouth advertising from your satisfied customers. They will become loyal customers, shower you with praises and tell their friends about you. This will put you on top of your game. Car enthusiasts who have matte finishes will flock to your car wash.
Car wash profitability will not be a problem for you with steam cleaning. It can effectively and efficiently clean vehicles with matte finishes safely. Your customers will love their clean matte finishes as you help save the environment.
Be updated with the latest trends in matte and other car paint finishes. Subscribe to the DetailXPerts blog now!
Enjoyed this post? Sign up for our newsletter to receive more valuable business and franchise info, ideas, and extras!