The Ultimate Car Wash Marketing Planning Guide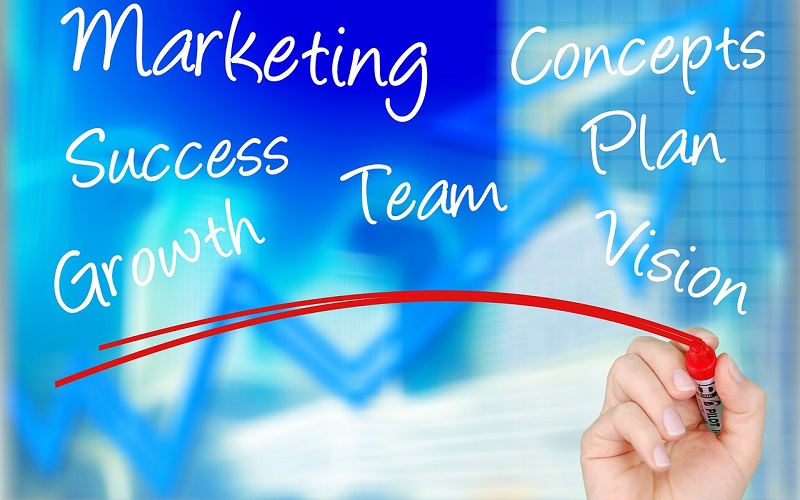 You can't open a car wash business without a car wash marketing plan. The marketing planning process is essential. It will help you answer questions like, "How should my cash wash business work?", "What sets my car wash business apart from the other car wash shops in the area?", "Who is my target market?", or "How much budget should be alotted for car wash marketing?" Once you've answered all these, creating your car wash marketing plan and strategy will be less difficult.
Marketing Plan vs. Marketing Strategy
Just to be clear, a marketing plan is different from a marketing strategy. These two terms are often used interchangeably. However, marketing strategies are your tools in convincing customers to bring their business to your car wash. Pricing, distribution, and promotions are some of the most popular strategies. A car wash marketing plan, on the other hand, is a detailed guide on how you plan to implement your marketing strategy. Your marketing plan contains the background processes and details like resources, breakdown of sub-projects, project owner, and timelines.
Benefits of Having a Car Wash Marketing Plan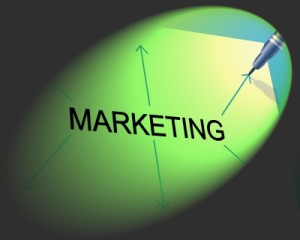 As a start-up, you have to put in the necessary time and effort to ensure that your business can really take off. It is important that you have a marketing plan so you can be ready for anything that might go wrong. Putting together a car wash marketing plan helps you come up with realistic marketing objectives. It will guide you as your car wash business grows. Also, it will help you choose and adjust your marketing strategies.
A car wash marketing plan can give your car wash business a shot at success. You just need to choose the right marketing strategy or the right mix of marketing strategies. It will give you a good idea on how to position your business to your target market. Knowing all these can help your car wash business succeed. It will help you create SMART goals: Specific, Measurable, Achievable, Realistic, and Timed.
The Car Wash Marketing Planning Process
There are 4 stages in the process of car wash marketing planning. These are essential to a successful car wash marketing planning:
Stage 1. Goal Setting Analysis
Stage 2. Marketing Strategy
Stage 3. Allocating Resources
Stage 4. Monitoring
You have to keep a close tab on all your marketing projects so you have a basis for your future marketing strategies. Even when your revenue starts pouring in steadily, your marketing plans need to be maintained and refreshed.
Car Wash Marketing Plan Challenges
As with any process in setting up a car wash business, car wash marketing planning is not without its fair share of challenges. Finding skilled people to execute your car wash marketing plan can be a challenge. You also have to be creative and innovative in coming up with ideas. Additionally, challenges may come from your state in the shape of regulations, legal requirements, and social factors. Your location could also pose a problem in market targeting. Is your location perfect for your target market?
Competition in the car wash industry is steep. You have to overcome all the challenges that will come your way to make a name for your car wash business.
Effective Car Wash Marketing Planning
For your car wash marketing plan to be effective, you have to start with research. You have to gather and analyze a lot of data to build your car wash business from the ground up.
Your marketing plan should be simple and concise. It should answer the 5Ws and 1H: who, what, where, when, why, and how of your car wash business. Market research may be tedious but it is the only way for you to put together an effective car wash marketing plan. Search for the best ways to conduct your research. Don't forget to use social media like Facebook and Instagram as the central hub for your public relations and marketing efforts. Your car wash business will definitely benefit from the popularity of social media and help you connect with your target market.
Think about what makes your car wash business unique. Why should a car owner choose your car wash over your competitors? Convenience and quality service are some points that you may want to consider. Ask yourself what you want your car wash business to achieve. You will gradually be able to come up with your company philosophy and how to interact with your target market.
Target Market
How do you identify your target market? You can use your competition to evaluate who they market to and who their customers are. Car wash industry statistics can also help you in painting a clear picture of your target market. Thus, it also helps in the overall marketing strategy. Learn your target market demographics: age, sex, income, and education level.
Find out what the general target for a car wash business is. Then, narrow it down to the general demographics of your service area. Use psychographics to determine your customers' personality, values, attitudes, interests, and lifestyles. This will let you cater to your community on a more personal level.
One emerging target market for the car wash industry is the senior citizen group. Another promising group to focus marketing on for your car wash are the millennials. The population of both markets is estimated to grow up to 88.5 million and 81.1 million, respectively, in the future.
It is important that you define your customer profile so you can serve them better. Knowing and understanding what they look like, how they behave, what motivates them, will help you attract customers and gain their loyalty.
Marketing Strategies for Your Car Wash
Business guru prof. Michael Porter of Harvard Business School came up with three generic types of marketing strategies:
Cost Leadership: keeping your prices at reasonably competitive rates to attract customers.
Differentiation: highlighting your distinct competitive advantage.
Focus or Niche Strategy: attracting a very particular type of customer so that you can tailor your marketing efforts.
These three models are still very much in use to this day. For an effective marketing strategy, choose one type of marketing strategy and stick to it until you start seeing results, or lack thereof.
An effective marketing strategy increases your revenue. With the right planning and execution, marketing strategy improves brand awareness and increases your customer base and customer satisfaction.
Evaluating Your Car Wash Marketing Plan
Lastly, you should have solid marketing controls and ways of evaluating the effectiveness of your car wash marketing plan. You can use your sales, returns on investment, promotional advertising responses, and staff interactions to measure the effectiveness of your car wash marketing plan. A highly adaptive car wash marketing plan will let you make adjustments to make it more effective.
Indeed, marketing a car wash business is not for everybody. Yet, you need not close your doors to a car wash business. You just need to look for partners who will assist you in this area of your car wash business. You can be one of our franchise partners. Download our free franchise report.
Enjoyed this post? Sign up for our newsletter to receive more valuable business and franchise info, ideas, and extras!