Managing Car Wash Employee Conflicts: How Capable Are You?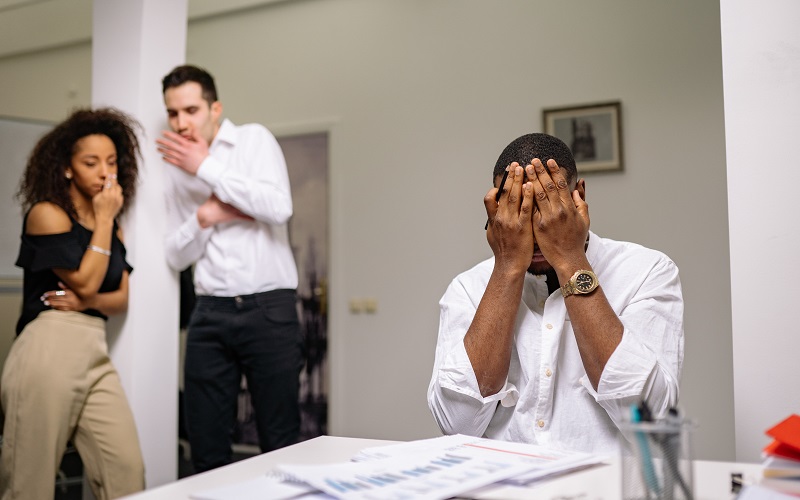 It is no secret that managing car wash employee conflicts is one of the most challenging tasks of a car wash manager. Conflicts in the workplace is inevitable. These may be caused by differences in goals or personal styles. The drawback is that a hostile work environment can negatively affect productivity and teamwork. Thus, immediate resolution of conflict in the workplace is essential.
Many small businesses and organizations however are not prepared to handle conflict among employees. This can result to a toxic workplace where no one can get anything done correctly. As a car wash manager, you need to develop a lot of qualities to effectively lead your team. Part of your job is to effectively resolve car wash employee conflicts. A good car wash manager does not fear conflict but faces it head-on. Here are tips to help you effectively manage your car wash employee conflicts during stressful times.
Managing Car Wash Employee Conflicts: Listen carefully
Let the employees involved in the dispute express their emotions. Usually, feelings of anger and hurt accompany conflict situations. Before a conflict can be resolved, emotions have to be expressed and acknowledged. It is best to talk to each car wash employee separately. This gives you the chance to listen to each side of the story without interruption and bias. Try to listen first without interrupting or interjecting your opinion. They will appreciate your full attention and will most likely listen to what you have to say. Remember to meet with the feuding employees as soon as you sense conflict. Do not let it escalate and spin out of control. It would be more difficult to resolve a conflict that has spiraled out of control.
Managing Car Wash Employee Conflicts: Get to the root of the problem
Find out what the real problem is. Perhaps there is a deeper problem. According to Virginia Department of Human Resource Management as published by Houston Chronicle, strained relationships are most often the cause of workplace conflicts. You have to determine the underlying problem in the conflict for you to effectively resolve it. Some problems may occur because of differences in work objectives or personal issues. After listening to each car wash employee, ask them about the situation. Once you have determined the real problem, you can figure out how to move forward.
Managing Car Wash Employee Conflicts: Meet with all parties involved
In most cases of conflict in the workplace, employees involved have not yet expressed their true feelings to each other. Meet with everyone involved in the conflict to hash out the problem. Identify and summarize altogether the points of agreement and disagreement. Ask each car wash employee if he agrees with the group's assessment. Find common areas of agreement. Then agree on the solution of the problem as a group.
Managing Car Wash Employee Conflicts: Come up with clear steps to solve the problem
There may be several issues that caused or continuously causing the conflict. Prioritize the areas of conflict that are most important to resolve. Start with the most important conflict and develop a plan to work on it. Make sure to ask each car wash employee involved to come up with steps that they can all follow to resolve the problem. As a car wash manager, you can offer solutions to the problem. Make sure that the solution requires all employees involved to adjust. It wouldn't be fair if not everyone will have to make sacrifices to resolve the conflict.
Managing Car Wash Employee Conflicts: Get everyone's agreement to the solution
Once you have come up with a clear solution, ensure that you get everyone's buy-in. Your solution will not work if at least one car wash employee doesn't work with everyone towards a resolution. Watch how each car wash employee reacts to the solution presented. Silence may be a sign of resistance. Ensure that you get a genuine agreement from everyone involved.
Managing Car Wash Employee Conflicts: Get help if necessary
Some conflicts in the workplace may be more involved or emotional. If it's proving to be too much for you to handle, it probably is. Do not hesitate to bring in a professional mediator to help you. If necessary, involve Management and Human Resource (HR) as independent mediators. Worst case scenario, HR can put difficult employees on notice or probation.
Managing Car Wash Employee Conflicts: Follow through
Follow through on your plan. Maintain close contact with all car wash employees involved. Keep a close eye on them to determine the solution's success. Address any concerns that may arise
to ensure that the problem doesn't come up again. Nevertheless, be prepared to have another discussion with any car wash employee who may not be keeping his end of the bargain. Schedule a meeting with them after a few weeks to determine how well the issue has been resolved. Be vigilant in enforcing the measures that the group has come up with. Be ready to impose any disciplinary action or worse, termination. At the same time, be generous in complimenting them or giving them a pat on the back whenever they overcome their issues.
Managing Car Wash Employee Conflicts: Build a united car wash team
Once the conflict has been resolved, focus on bringing your car wash team closer together. Consider hosting team building activities and company outings. These can build your team's morale.  These activities will greatly help your employees get to know one another outside the workplace and to warm up to each other. Thus, can result to more productive employees. 
Conclusion
Indeed, it is your job to resolve car wash employee conflicts as a car wash manager. It is better to implement guidelines to prevent conflict as much as you can. Advocate an environment of respect, tolerance, and civility in the workplace. Keep communication lines open to avoid misunderstandings. Implement strategies to be have a better system and manage more efficiently. After all, an ounce of prevention is better than a pound of cure.
If car wash employee management is your water-loo, it would be best to have the guidance of car wash detailing and business experts to back you up during start up or at any stage of your business. Consider a franchise with DetailXPerts. Download our free franchise form via this link.
Enjoyed this post? Sign up for our newsletter to receive more valuable business and franchise info, ideas, and extras!