Car Wash Operations: Why Proper Equipment Maintenance Is Necessary
Not having proper equipment maintenance have negative effects for your car wash operations. Find out why equipment maintenance is a must for your business.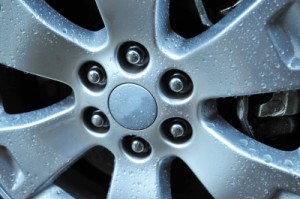 Proper equipment maintenance should be a regular part of your car wash operations. When it is not done, a lot of undesirable things may happen. Regular daily and weekly schedule for equipment maintenance is a must. You also have to make sure that your equipment maintenance program is effective. The lack of regular and proper equipment maintenance can have dire consequences for your car wash operations. Read on and find out why equipment maintenance is a must for your car wash operations.
Proper equipment maintenance is necessary in your car wash operations to avoid losing customers
Apart from the car wash facility itself, your car wash equipment is the first point of contact with your customers. It is important that they form a good impression of your business. Let's face it, the inside of a car wash is not exactly the easiest place to keep clean. Cleaning vehicles on a daily basis causes all the grime, wax and dirt to build up on your equipment. This will not make a good first impression on your customers. Car owners would not want their vehicles cleaned by a car wash that seems to need some cleaning itself.  Therefore, it is essential that you have a regular cleaning schedule for your equipment. In some cases, a weekly overall cleaning schedule or a monthly cleaning schedule would be necessary. Make sure that you have a checklist so that no task is missed. Regularly cleaning your equipment can be an additional task for you and your staff but remember that clean equipment will leave a good lasting impression on your customers. It is enough reason to keep them coming back to your car wash. As Carwashmag.com points out,
"The time spent cleaning and maintaining wash equipment is worth it as the equipment always looks its best and operates efficiently, keeping customers satisfied and willing to return again and again"
Proper equipment maintenance is necessary in your car wash operations to avoid accidents
As a car wash business owner, one of your priorities is the safety of your employees and customers. According to The Zenith, there are many serious injuries that can occur in wash operations.  Examples given are electrocutions, chemical burns, lacerations, amputations, strains, struck-by moving vehicles, assaults and slips and falls. The good news is that there are many precautions that you can take to eliminate or significantly reduce such injuries.  Indeed, a car wash can be an accident waiting to happen without regular equipment maintenance. An article on the website of Car Wash Insurance tells of an incident where a service technician suffered an arc flash burn during a service call to a car wash facility.
It turned out that the gear he was working on had two 4 1/2 inch holes knocked out on the top. The car wash facility handled thousands of aluminum kegs every day. The banging of aluminum kegs had created an aluminum dust which settled on top of everything inside the gear. When they started banging on the screws it jarred the dust airborne and created a path for the voltage. Aluminum dust is highly explosive, which compounded the explosion. Anytime electricity is present there is a danger.
That's why Car Wash Insurance cautions that your car wash should be in full compliance of the Occupational Health and Safety Act. You should also have a safety and preventive maintenance program to avoid accidents like this at your car wash operations. Make sure that you train properly your staff that is handling the equipment. Proper equipment maintenance can save you from all the trouble of emotional strain and financial loss caused by accidents.
Proper equipment maintenance is necessary in your car wash operations to avoid closing down
When your set of car wash equipment is properly maintained, you need not spend one whole day for cleaning or maintenance. Frequent closing down even for these purposes creates an image that will not be good for the car wash business. Thus, it is best to give special attention to your equipment cleaning and maintenance schedule. Sweep all of your equipment for worn-down, corroded or damaged components and replace them as soon as possible. A single worn-down bearing can bring an entire car wash system to a halt. It can affect operations and the whole business in the process. The consequences can be damaging! You may be forced to close operations for a day or more. This can compromise your customers and your profit.
Proper equipment maintenance is necessary in your car wash operations to avoid unnecessary expenses
Another effect you have to contend with because of equipment failure is costly and time consuming repair. It is essential most especially for the equipment that you have invested money in. Equipment maintenance can help you detect potential major issues with equipment before they become major. For example, if you find a pump seal leaking during a scheduled maintenance and make the necessary repairs as soon as possible, you may have prevented having to replace an entire pump head or buying a new equipment.
Regular equipment maintenance can help you save money not only in equipment repair. It can also help you save money on utility bills. The New England Car Wash Association published money-saving tips on their web site that advocates regular maintenance for your car wash. The article, Little Things Add Up: Three Ways to Save Money, recommends checking for water leaks. Small water leaks may seem inconsequential considering the volume of water consumed in a car wash. However, according to USGS data, a single small drip can leak over 2000 gallons of water a year! If you have several water leaks, you could be wasting thousands of gallons of water in a single year. The same goes for your electricity and chemicals. Check your car wash operations for unnecessary lighting to save on electricity. Chemical containers left lying around without covers allow for potential contamination and evaporation of some ingredients. Yet another issue of waste.
Conclusion
Proper equipment maintenance in your day-to-day car wash operations is essential. While it could be tedious, it is not without benefits. It will save you from unnecessary stress and financial losses in the long run. Proper equipment maintenance helps you avoid a lot unwanted incidents and ensure continuous car wash operations.
Prevent the hassles of maintaining your car wash equipment. Consider a franchise with DetailXPerts, where you will be assisted by car wash business experts from equipment procurement to equipment maintenance. Request a Free Franchise Report.
Enjoyed this post? Sign up for our newsletter to receive more valuable business and franchise info, ideas, and extras!