Self Service Car Wash Startup Costs: When to Seek a Partner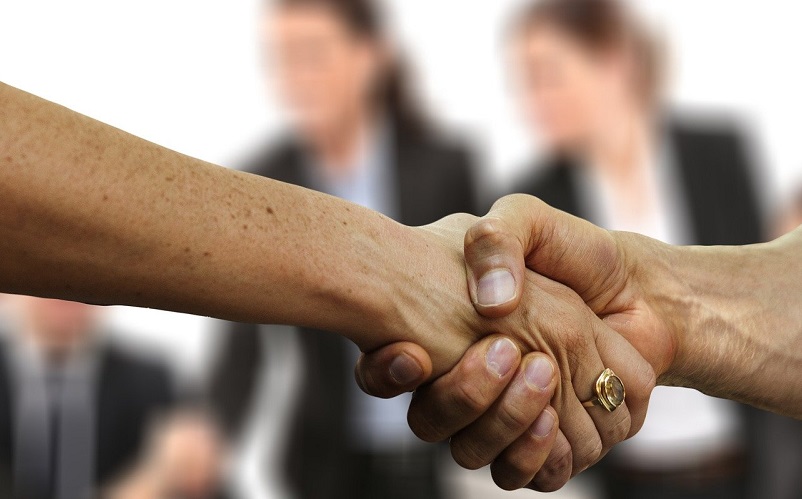 Facing self service car wash startup costs on your own can be difficult. If you do not have enough money to cover for the self-service car wash startup costs, seeking a partner can be one of the ways to raise capital. Some of the options you have are bank loans, investors, or taking on a business partner. SBA.gov defines partnership as a single business with two or more owners. Each partner contributes to all aspects of the business: money, property, labor, and skills. Each partner shares not only in the profits, but also in the losses of the business. In general, there are three types of partnership: general partnership, limited partnership, and joint venture.
According to an article in Entrepreneur.com, taking on a business partner is a good idea if you need help in putting up capital. It's also a good idea if you are not expecting to incur profits right away. Indeed, a partnership may seem to be the solution to your self-service car wash startup costs dilemma. However, VetLaunched.com cautions that partnerships can fail for several reasons.  So it is important that you enter a partnership for the right reasons. HisCPA.com advises not to take on a partner just for the money. Continue reading and learn more about the reasons behind seeking a business partner.
Self Service Car Wash Startup Costs: Do You Really Need a Partner?
Apart from bringing down self service car wash startup costs, there are certain instances when you may need a partner. The best way to find out is by asking yourself the following:
Do You Have the Right Experience?
Picture this: you have enough money to cover the self service car wash startup costs yet you know nothing about management and operations. Or you might have business experience, but not in the car wash industry.We tell you, plunging deep into this industry without the necessary skills and training is like setting up yourself for failure. One misconception about this business is that it's too easy to run – it's just washing cars and trucks, anyway, so what's the big deal? The thing is, a car wash business is just like any other business. You have to be prepared for it – financially, physically, mentally, socially and emotionally. Otherwise, it would be best to have someone who can guide you, offer his skills and knowledge to help your self-service car wash move forward. Whether it's handling day-to-day operations or employee management, experience and expertise can make a lot of difference. Take it from the experts.
Do You Really Need Guidance and Assistance?
As King Solomon said, "Two people can accomplish more than twice as much as one; they get a better return for their labor. If one person falls, the other can reach out and help. But people who are alone when they fall are in real trouble."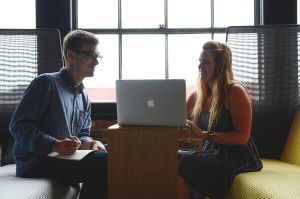 And this is applicable, not only with sharing your self-service car wash startup costs, but also with decision-making. You can have someone to brainstorm with when making critical decisions and to share the load with. A partner can relieve you of  your duties occasionally, allowing you to spend time with friends and loved ones. You have the assurance that someone is there to take care of the business if you are not available. Partners can also contribute complementary skills. You probably have one or two areas of expertise. With a partner who has a different skillset, you can focus on doing what you are good at for the business. While your partner does the same. Too many entrepreneurs try to do everything themselves.
Financial Post argues that entrepreneurs should be concentrating on what they're best at and leveraging the rest.  For example, you might see an opportunity to create a new process of washing cars. Your partner, on the other hand, might know a better way to market this new technique and get people to know about it or try it out. There are a lot of ways your self-service car wash can benefit from a business partnership. A partner may have new car wash ideas and skills that may boost the overall performance of your business.
Are You Strong Enough to Take a Partner?
To ensure that a partnership results in a healthy and stimulating working environment, you should be strong enough to be on your own. Otherwise, you will be totally dependent on your partner. Consequently, your business will have issues that could negatively impact how you serve customers and how you run the business. Needless to say, your partner should also be strong enough to partner with you and contribute to the success of your self-service car wash business. Do not take on a partner whose only strength is what he can contribute to the self-service car wash startup costs.
Conclusion
You might want a partner because you need additional capital for your self-service car wash startup costs, but this does not necessarily mean that you need one. Look into yourself. Do you need a partner to complement your skillset?  Do you need a partner who has experience because you don't? Are you strong enough to take on a partner? A partnership does not necessarily guarantee success, just as a solo ownership guarantee failure. A deeper reason than money should tell you why you need a partner. A business partner can lessen your responsibilities and take a load of pressure off your shoulder. Answer the above questions sincerely and you will know if it is time you shake hands with your new car wash business partner.
Are you ready to take on a partner? How about a franchise partner that can offer you excellent training and support in all aspects of your business 24/7? Check out this Training and Support page! Be a DetailXperts franchise partner now!
Enjoyed this post? Sign up for our newsletter to receive more valuable business and franchise info, ideas, and extras!