Fleet Wash Profitability: Do's and Don'ts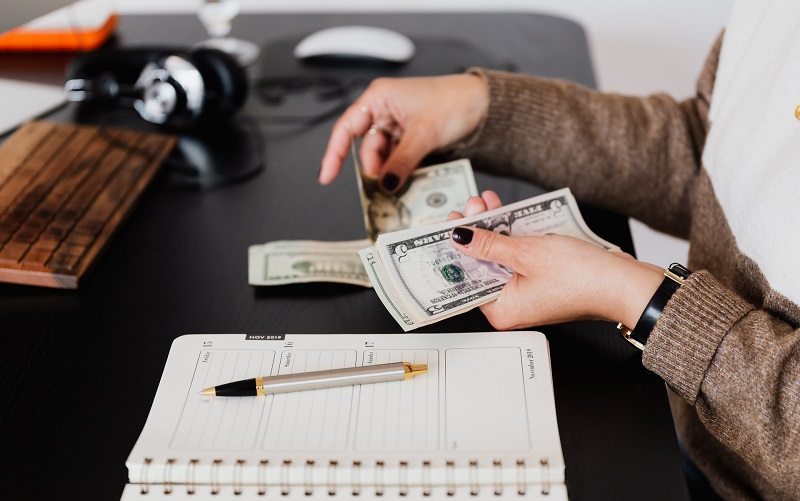 As a truck wash owner, one of your concerns is your fleet wash profit. You did not venture into the truck wash industry just for the heck of it. You put up your hard-earned money as capital with the idea of raking in the fleet wash profits. In your quest to increase your profitability, it is important that you don't get distracted by your end goal. Yes, you want to increase your fleet wash profit, but if you're not careful, you might end up folding your truck wash business.
Do's and Dont's Towards Fleet Wash Profit
DO's
Do Learn How to Wash Trucks Yourself
You have to be hands-on and clean fleets like they're your own. Pay attention to details. Washing the exterior of a truck is not as easy as it seems. You have to be meticulous on soaping around all the handles, turn signal lights, steps and wipers. You also have to make sure that you remove all the grease and that the whole truck is spotless, including the wheels and the license plate. Your customers are going to terminate their contract with your fleet wash if you don't thoroughly clean their trucks. This kind of meticulous care can only be possible if you know how to clean a truck yourself.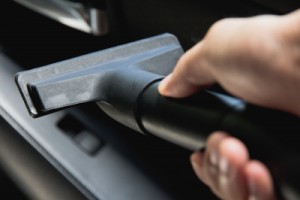 The best fleet wash equipment might be the most expensive, but it can get the job done right and fast. Investing in your fleet wash equipment shows customers that you are serious about cleaning their trucks. In turn, they will be more likely to recommend you to their friends. You also establish authority over the other truck washes with better equipment. Another benefit of investing in your equipment is that you save money in the long run. Quality equipment can last you for a long time. On the other hand, cheap equipment can cost you more by way of repair and maintenance.
Do Value Your Loyal Customers
As your fleet wash grows, you will acquire new customers, but never forget your regular customers. They have been with you for a long time. An article on Entrepreneur.com recommends that you base your fleet wash on repeat kinds of work. Repeat business from loyal customers keeps the cash flow coming in.
Do Have a Marketing Plan In Order To Have Good Fleet Wash Profit
Having a marketing plan helps you focus on your target market. It is your guide to successfully promote and grow your fleet wash. It can serve as your operational instruction and motivate you and your employees to work together towards achieving your vision.
DON'Ts
Don't Be Afraid to Raise Your Prices
Sometimes, the cost to run your fleet wash business can go up. Research on pricing strategies. Look for ways to raise your prices without turning your customers away. What you can do is observe which of your fleet wash services are price-sensitive. Which services become low in demand when the price is raised? Which service is still in demand even if you increase the price? Openforbusiness.com advises for businesses in the restaurant industry to let the consumers set the price. This can also be applied to the car wash and truck wash industries.
The service that brings you the most fleet wash profit can retain its price and you can just bump up the price of less popular services a little. Some businesses hire less staff to make up for not charging what they should to make a profit. This is not good for your business. The service will be compromised and will eventually cause a drop in your fleet wash profit.
Don't Get Too Comfortable
The truck wash industry is very competitive. Do not rest on your laurels even when your fleet wash is already successful, . Get out of your comfort zone and grow. Explore add-on services and profit centers or consider expanding to a second branch or a mobile truck wash business. Do not get too comfortable or someone might catch up with you. Or you might find yourself left behind.
Don't Stop Learning
There is always something new to learn in the truck wash business. Keep up with new technology because breakthroughs in processes or equipment can impact your fleet wash. Always be open to new ways of improving your managerial and organizational skills. You can also boost your detailers' skills. Read publications on the truck wash industry, attend conventions, seminars and training. Never stop learning! There is always something to learn. Knowledge is important in keeping your fleet wash profitable.
Don't Take Your Employees for Granted
Take care of your employees. They are very critical to your success. Happy employees result to happy customers. The quality of service that your fleet wash can deliver is dependent on the performance of your employees. Treat them with respect. Train them well. Think of incentives that you can give them for exceptional performance. Encourage them and motivate them. Take good care of your employees and they will take good care of your fleet wash business.
Don't Ignore Your Financial Statements in Order to Have Good Fleet Wash Profit
Understand the financial part of your business. Analyze them each month. Find out what went well and what went wrong. This way, you can resolve the issues. Some business owners are daunted by the complexity of financial statements. The first few months may be challenging as you are just learning the ropes, but with constant practice, it will be less difficult  It is imperative that you get to know your financials or your fleet wash business may fail without you even knowing it. According to Ruth King, author of the book, "The Courage to be Profitable", Stage 1 of ongoing profitability is to understand the financial part of your business.
Conclusion
It is easy to get caught up in the bid to increase your fleet wash profit and miss out on the small but important details. These do's and don'ts are your guide to keep you on the right road to profitability.
There are various other ways to increase your car wash or truck wash shop's profitability. Make sure you are always in the loop with what's new in the car wash and related industries. Subscribe to the DetailXperts newsletter. Do you have questions? Additional tips? The comments box is waiting for your insights.
Enjoyed this post? Sign up for our newsletter to receive more valuable business and franchise info, ideas, and extras!