7 Ways to Improve Your Fleet Wash Revenue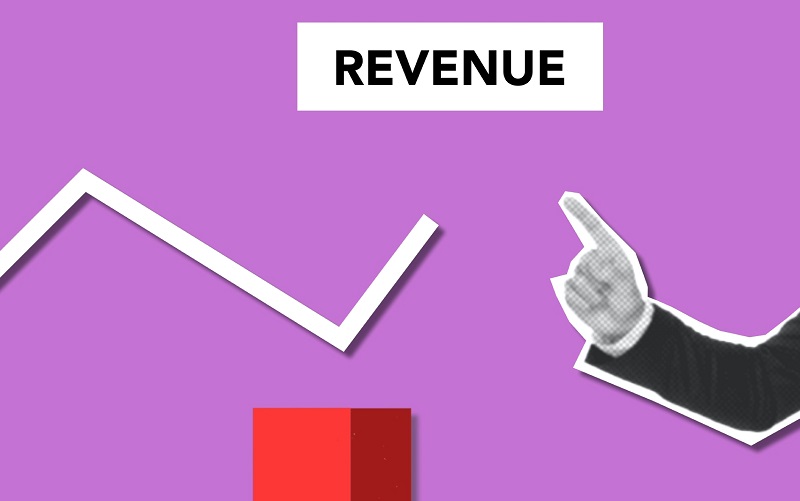 Here's a good business advice for your fleet wash: always strive to outdo yourself.  As a truck wash business owner, your number one competitor should be yourself. Don't get too comfortable with your success. Always aim to be better than before. Is your fleet wash very profitable? Then make it even more profitable.
Easier said than done, right? In a very competitive industry, increasing your fleet wash revenue can be a constant challenge. In fact, it can be a struggle for some. You have to be competitive and think outside the box. Be a trendsetter rather than a trend follower.  Here are 7 ways you can improve your fleet wash revenue:
1. Accept Credit Card Payments at Your Fleet Wash
With more and more people carrying less cash and more credit cards, not accepting credit card payments for your fleet wash services is akin to refusing a fur coat on a cold, snowy evening. Accepting credit card payments will benefit you and your customers. According to MoneyCrashers.com, accepting credit card payments is a tested and proven method of quickly increasing your sales. As early as 2009, WashIdeas.com has suggested that credit card acceptance is one of the many upgrades every car wash business needs to take into consideration.
2. Go Green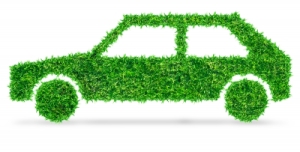 Eco-friendly car or truck washing has found its way into the spotlight. More and more people are starting to care about the environment and tend to support environmental friendly businesses. With the spreading awareness on environmental issues, consumers will choose a green car wash over a regular car wash, regardless of cost and location. Go green with sustainable chemicals and eco-friendly washing processes.
3. Engage Your Fleet Wash Customers in Meaningful Ways
Explore the ways you can engage your customers. Providing them with meaningful services like a wheel detail or vacuum service will make them want to keep on going to your truck wash.  Educate them on how they can get better results by getting a more expensive service. Make the best out of your loyal customers and huge accounts. You can also personalize your service through add on services.  Let them feel that they are important to you. Let's say you have a customer who pays you to wash 500 trucks a month.
Assess his company's needs and tailor your services according to those needs.  Interact with them. Use various marketing strategies.  Utilize email marketing and social media to keep in touch with them. There are a lot of other ways you can engage your customers. You can offer special discounts and rebates. Your loyal customers would definitely appreciate that. Participate in coupon programs to get the attention of potential customers, too.
4. Widen Your Target Market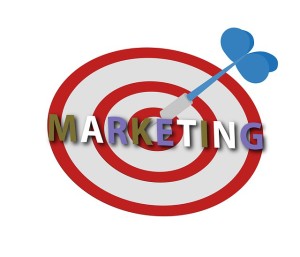 According to Chron.com, another option for you is to expand your target market. Revisit and evaluate your marketing plan and determine if there is still room for you to broaden your horizons. Adding complementary products and services to existing services is another option worth taking into consideration. It will help you keep existing customers and gain new ones. For example, you can add interior detailing to exterior washing for just a little additional cost. Bundle your complementary services. Your customers will appreciate how you have made it easier for them.
5. Decrease Operational Costs
Another strategy for you to increase your profits is to decrease your operational costs. Control your stocks to decrease your inventory. Buy in bulk and negotiate discounts with your suppliers. Save energy whenever possible to minimize overhead costs. Make sure that your staff is well-trained so that errors that you have to pay for are minimized. Consider low-cost marketing strategies, like social media.
These are just some of the ways you can decrease the amount you have to spend on your fleet wash. Consequently, you increase your revenue. Entrepreneur.com also recommends that you streamline your management costs. Automate your employee productivity tracking and accounts receivable. You may have to put in additional capital to have this done, but it will save you money in the long term.
6. Review Your Pricing Strategies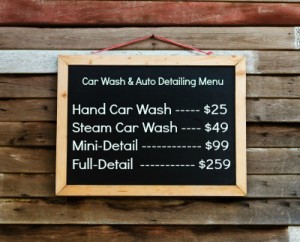 Lower or raise your prices, whichever is appropriate. The prices of commodities consistently change. Do not hesitate to adjust your prices accordingly. Review your pricing strategies, especially for products and services that are price-sensitive. Personalmba.com advises that raising your prices means that you will be able to increase your revenue for every service. Of course, this could shake things up, so make sure that your customers understand why you need to raise prices. Educate them on the superior advantage and benefits of increased price ranges. Be ready to make adjustments depending on how your customers react to the changes.
7. Beware of Bad Customers
Keep in mind that not every customer is a good customer.  Say no to bad opportunities, bad prospects and bad customers.  Focus your attention on the most profitable customers. Majority of your efforts should be on serving the most strategically valuable ones. As Fortune.com puts it, "Pursue the best quarry."Adopt a selectivity mindset and weed out unprofitable, ungrateful, disagreeable, ever-complaining, and energy-draining customers. Your fleet wash will be better off with more ideal customers that you can get.
These are just 7 ways to increase the revenue of your fleet wash. Get more tips and suggestions from the car wash and truck wash experts. Check out the DetailXperts blog!
Enjoyed this post? Sign up for our newsletter to receive more valuable business and franchise info, ideas, and extras!