What Every Car Wash Business Owner Should Know about Car Scratch Removers
One of the strengths of a car wash business owner is knowing the best products available. Read on and learn the best scratch removers available today.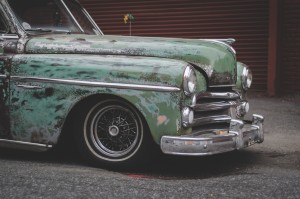 One of the strengths of a car wash business owner is knowing the best products available in the market today. If you have the most effective car scratch removers in your car washing and auto detailing supplies cabinet, you will be sure to also give the most effective auto detailing service to your customers. Read on and learn what the experts have to say about the best scratch removers available today.
Car Wash Business: Review of Best Car Scratch Removers
Single application products
Most single application car scratch removers are easy to apply compounds that can remove scratches in one easy wipe. Quick, easy and saves you a lot of time! This is perfect for minor scratches if the car owner is not familiar and may be overwhelmed with the multi step process of the kit/complete system.  However, these products are only for clear coat scratches or what most people call "cosmetic scratches".
Meguiar's G17216 Ultimate Compound
This product appears in almost all of the 2015 reviews for the top 5 car scratch removers.  Meguiar's  reputation in caring for cars adds value to this product. The G17216 formulation works just like any other abrasive compound but does not carry the risk of scratching down your car's paint.  The micro abrasive components fix minor car scratches and blemishes. It also gives your car paint a whole new shine by renewing the clear coat finish of your car. Its one touch application which does not require sanding makes it very convenient as a DIY car scratch remover. Other loyal users have mentioned, they use the product as maintenance and a regular car scratch remover.  Application starts by using a small amount on a foam or microfiber cloth. Apply using a circular motion using little pressure on the cloth.  The compound will turn clear. Then, wipe the area clean with another microfiber cloth and you are done.
Although a good choice, Meguiar's G17216 Ultimate Compound has a limitation. It is designed for minor car scratches on the exterior. Examples are oxidation swirls, water spots, stains, and bird droppings, etc provided the scratch has not gone directly onto the basecoat.  This  compound cannot fix deeper scratches. Also, as a DIY type of car scratch remover, it does not come with cleaning pads or brushes when purchased.
Car wash business owners and car owners are giving a thumbs up to this car scratch remover. In fact, Meguiar's G17216 Ultimate Compound received a 4.3 over 5 star rating with over 600 reviews as posted by bestseekers.com in the article, "3 Best Car scratch Removers of 2015".
Complete Kits/Systems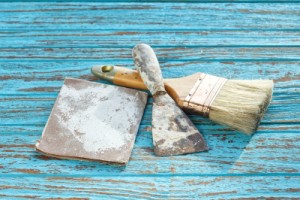 Car paint, no matter how durable, will always be susceptible to scratches and blemishes. As such, regular repair and fixing of scratches will be beneficial to your car's overall health.  It can enhance the appearance of your car and make it more resistant to rust.
Complete kits or systems are perfect for car wash business owners and car enthusiasts. The kit has a compound to fill the area of the scratch, polishers, sand paper and other items needed for the repair process. Thus, the main advantage of complete systems or kits is that it contains everything you need for minor repairs. On the other hand,  most complete systems require a multiple step process to remove the scratch. Many users find the steps tedious.
Turtle-Wax-T-234KT-Premium-Scratch Remover Kit
This is another chart topper of the 2015 car scratch removers according to car wash business owners and auto detailers alike.  The Turtle Wax restores the paint and gets rid off scratches by utilizing a unique clear coat repair (0.3 oz) pen and specialized polishing pads that go with the kit. The kit also comes with a 4 oz. lubricant spray and a 4 oz. paint clarifying compound. Application involves a 3 step process. Instructions are noted in the packaging but the company also suggests watching their instructional videos for reference.
The first step starts with cleaning the area to be repaired. Fill the scratch with the clear coat compound using the pen.  The fine tip of the pen makes application easier and the strokes more controlled. Wet the scratched area and the sandpaper with lubricant spray. Then, you need to gently sand the area. Use the clarifying compound to polish the scratch. In no time, you can give back the shine of the area.
According to ebestproduct.com in the article "Best Car Scratch Remover Product", based on Car Scratch Remover Consumer Rating, Turtle Wax remover kit received 17.5% rating.
However, just like any other scratch remover kit, some people do not want the 3 step process since they can be time consuming and may require advanced skills. Still, this product can get your minor scratches erased in no time. Car wash business owners keep their supplies cabinets ready with this product.
3M 39071/39087 Scratch and Scuff Removal Kit
This is another car scratch remover that is available in a complete kit. The packaging includes a rubbing compound, scratch remover, and lastly abrasive square with foam pads.
It can remove basecoat scratches and blemishes. The convenient all in one package is a plus for all car wash business owners. However, for deeper scratches, one has to look for another scratch remover product.
Conclusion
It is vital to repair even the most minor of scratches. It is also critical to use the correct product and procedure to bring out the effect of a product. You can even use home remedies for certain scratch types.  As a car wash business owner, you must be in the lookout for new products and what the experts have to say about their effectivity.  Search the net for reviews. Watch instructional videos. Subscribe to our blog and  you will be a miles ahead of your competitors.
Enjoyed this post? Sign up for our newsletter to receive more valuable business and franchise info, ideas, and extras!