How Steam Cleaning Engines Can Boost Your Car Wash Profitability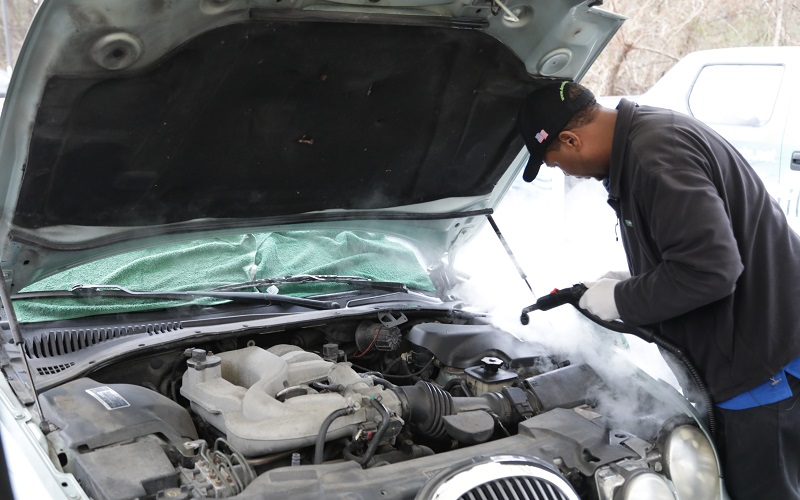 If you are a car wash or truck wash business owner thinking of ways  to boost your car wash profitability, it is about time you consider offering steam cleaning engines. If you think offering an add-on service to your business might just be an additional expense, think again! You are yet to discover the effect of steam cleaning engines to your car wash or truck wash business.  Read on and let the magic of steam cleaning engines do wonders to the profitability of your car wash.
Steam Cleaning: A Quick Review
Heated and pressurized water gives off steam. Some call this steam vapor. When this gets into contact with the atmosphere, the vapor particles expand. These molecules are so tiny, they can stick and enter various surfaces. The temperature of the surfaces where the steam vapor particles come into contact with makes the vapor particles expand. This change in size enables them to push dirt and debris away. The vapor particles can also kill bacteria due to their high temperature.
In a nutshell, steam cleaning is a deep cleaning process that uses a high pressure blast of steam to remove dirt and other contaminants from various materials and sources. This type of process is gentle on surfaces but powerful to remove even minute dirt particles.
How Steam Cleaning Engines Can Boost Your Car Wash Profitability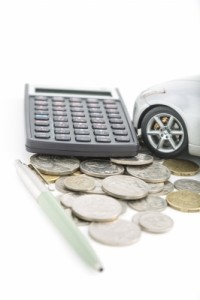 More Target Customers
According to acceleratorcc.com, cleaning service business owners need to innovate and expand their services to increase revenue. Offering steam cleaning engines can be a door for you to offer more add-on services. When you have such service as part of your auto detailing options, you can attract an additional group of clients. In time, you can also offer interior steam cleaning services or exterior steam cleaning services. This will allow you to include owners of cars with matte finish in your target customers list. Your car wash business will then have a growing network of possibilities and ultimately increase its profitability.
More Value to Your Brand
Engine steam cleaning is good for the environment as it uses less water. This system does not use harmful and toxic cleaning substances that can harm the environment and your customers' families. According to an article in Franchise Help,
Green cleaning products and procedures are a trend to watch out for in the future. As environmentalism becomes more and more popular and new environmental regulations come onto the books, businesses should keep in mind the benefits of being green.
Adding steam cleaning engines as part of your car wash services means that you are a business that cares for the community and nature. Your brand becomes a steward of environmental protection. This is something that customers value.
A lot of experts have seen the trends of profitability of green companies pointing upwards. They explain that this is due to a combination of pressure from consumers and a desire to make the brand more appealing.
More and more car owners become conscious of water shortage and global warming issues. They want to patronize a brand that is just as conscious about its social responsibility. They want their preferred car wash brand to work towards environmental preservation.
Thorough Cleaning Equaling Better Customer Satisfaction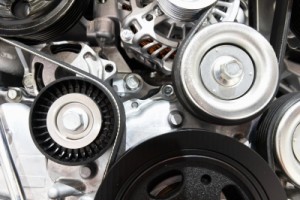 Conventional engine cleaning can leave soap or compound residue on your customer's car engine. This can definitely affect its overall health. More car owners nowadays are more conscious and careful of their cars and treat them as their prized possessions. As such, they are looking for options to ensure that their cars' engines are thoroughly cleaned without leaving residue behind. Steam cleaning engines is by far the most practical answer to this need.
So, how does this translate to your car wash profitability? More satisfied customers would definitely equate to profitability because a lot more people will become your brand ambassadors and brand advocates. This is even without starting a marketing campaign. According to How Stuff Works, these satisfied customers will tell at least 3 people about your service. And the cycle continues. Cleaning Business Today suggests that business owners should develop systems to increase profitability. According to the article, a system can be a designed method that has a clear structure in order to produce consistent, effective and efficient services. Steam cleaning engines can be your system.
Conclusion
The car wash business is part of a fast paced industry. You have to be equipped with the right information and be in the loop for new techniques and trends. Make sure you are ahead of your competitors in terms of car wash profitability and technology! Partner with the leader in steam engine technology – become a DetailXPerts franchisee!
Enjoyed this post? Sign up for our newsletter to receive more valuable business and franchise info, ideas, and extras!