Car Wash Business Advice: Understanding the Different Types of Car Upholstery
As a car wash business owner, you need to know the basics of car upholstery. Read on and let your car upholstery knowledge get you on top of your game.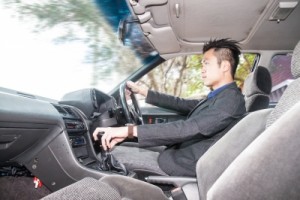 Car wash business owners like you need to know not just what makes a car attractive on the outside but also how to maintain its clean and comfy interiors. This definitely includes car upholstery. You need to know the the different types and how to respectively care for each of these types. Read on and let your car upholstery knowledge get you on top of your game.
Car Wash Business Upholstery Guide
Cloth/Canvas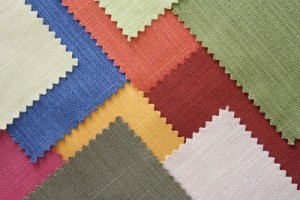 The characteristic softness of cloth upholstery is the reason why it is the top choice for family vehicles. However, the same characteristic can sometimes be a disadvantage because it is prone to easy tearing and staining. Cleaning cloth upholstered interior is a nightmare for some car owners. This type of upholstery may need special chemical cleaners to ensure its spot-free appearance. Affordability is another plus point for this material.
Nylon Fabric
Most people who wanted the comfort of cloth upholstery choose nylon fabric because it has tougher resistance to tearing. Nylon fabric is stronger because it is woven. According to wisegeek.com, the woven nature of nylon becomes very useful as it is more difficult to be stained and easier to clean up. Most of all, nylon fabric is very practical in terms of cost. It is also available in many colors and patterns to match your car's personality.
Polyester
The most common is PTFE or polytetrafluoroethylene. Some may also call this material Teflon. Its top advantage is its strength. This material is UV resistant. It is also resistant to mold and mildew and thus, easier to clean. Some specialized auto upholstery shops mix nylon and polyester to create a certain polymer combining the best characteristics of these two materials.
PVC
It is one of the cheapest materials. It can be durable too and easy to clean. However, it is not very comfortable because it can be too sticky. It can cause passengers to perspire a lot during summer.
Wool
This upholstery material is the top choice during the 1920s until early 1950s. As such, some vintage cars would still want to have this material in their car interiors to maintain the authentic feel of the vehicle. Nowadays, production of wool has ceased but there are wool replicas that are still available in the market. Maintaining wool upholstery may need a little more effort than the rest. According to Hermanmiller.com, apart from just vacuuming, you would need to regularly remove excess fibers by brushing them off using a one directional stroke.
Faux leather
It is not readily available as the other materials. This material can be used to make specialized fake animal skins like various reptiles. The most common ones are snakes and crocodiles. It is easy to clean but is not as durable as pure leather upholstery. It is not advisable to use cleaning compounds most especially the abrasive ones because they tend to damage the outer coating of this type of material.
Leather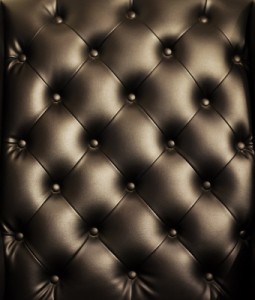 Leather is most commonly used in luxury vehicles. It is glamorous and elegant. However, leather can be the most expensive of all of the materials. It also needs regular maintenance to maintain its shine and plush look. You need to do regular conditioning to take care of your leather upholstery. Sometimes it is also used to cover surfaces like dashboard, compartments, etc. It is the most durable of all materials and can withstand wear and tear. The chic vibe of leather seats does not mean it cannot be used for family cars or for car owners with kids. Lovetoknow.com suggests you get a quality seat cover to maintain your leather upholstered seats even with the kids around.
Vinyl or Faux Vinyl
Vinyl is softer than leather but is more durable than cloth when it comes to withstanding normal wear and tear. It is a type of plastic made from petroleum, natural gas and salt. It is also available in various colors and patterns. It is very durable and easy to clean. The disadvantage of this material is it is uncomfortable during the summer months. Since it is made of plastic, it is not absorbent and can be uncomfortable for some car owners.
Suede
Suede is soft and very comfortable for car interiors. However, it tends to tear easily and is prone to various stains. Even plain water can damage your suede upholstered car seats. Suede upholstered interior is not practical for family vehicles because of its delicate nature. It also needs more frequent cleaning schedule than the rest of the materials mentioned.
Conclusion
There are a lot of factors to consider when choosing the best upholstery material for a certain car. As a car wash business owner, you need to understand these factors in order to offer the best auto detailing service to your customers. There are various ways to care and clean these upholstered interiors. With the correct knowledge of these materials, it will be easier for you to assist your customers maintain their car interiors. You can also offer add on services that will surely help your customers like leather conditioning, brushing, etc.
Know more about upholstery materials, interior cleaning and other auto detailing tips from the eco green car and truck wash experts by being one of our franchisees. We can help you succeed in your car wash business. Fill out this form now!
Enjoyed this post? Sign up for our newsletter to receive more valuable business and franchise info, ideas, and extras!