Car Wash Locations: Which States Will Be Most Successful?
Which car wash locations have high chances of success in 201? Here's a list from DetailXperts.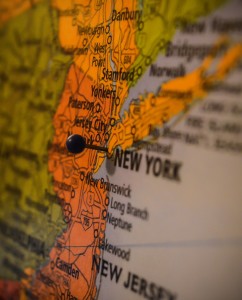 Car wash locations must be chosen with utmost care and consideration. Are there plenty of cars that pass by the area? Do the residents wash their own cars or would they rather have it washed by a professional? Are gas price ranges stable in your chosen area? What is the largest demographic in your list of prospective car wash locations? These are just some of the things you need to look at. We have listed the states that could be very profitable in 2016.
Car Wash Locations: States to Consider
1. States with higher number of vehicles per resident
Hedgescompany.com states that 257.9 million new cars and light trucks have been registered in the US in (the first half of)2015.  But there are six other states with more cars than people: Nebraska, Alabama, Iowa, North Dakota, Montana and Wyoming. Vocativ.com further proves this fact and stated that Wyoming had the highest number of registered car per resident at 1.21. What better location than in these states where vehicles are abundant?
2. States with low taxes
Of course, another factor to consider is the tax laws. It is preferable to set up a business in car wash locations that impose less taxes, or none at all. According to taxfoundation.org the best tax states this year are Wyoming, South Dakota, Nevada, Alaska, and Florida. In another  report made by 247wallst.com  published in November 2014, Wyoming still tops the most tax friendly state, followed by South Dakota, Nevada, Alaska and Florida.  These  best tax states this year are commonly known to have no major taxes. On the other hand, states with the highest rates in taxes like property taxes, estate taxes and income taxes include New Jersey, New York and California. While high income taxes may not necessarily or directly affect your car wash business, it may have an effect on the number of cars in certain locations or in the household budget of the population. These might affect the number of your prospective car washes per day.
3. States with critical water levels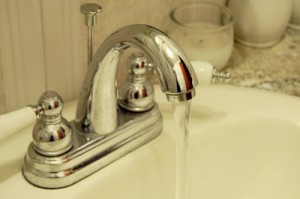 Businesses should not just be profit-oriented. Your car wash business has a social responsibility to the community and the environment too. Remember this when scouting for prospective car wash locations. Water shortage has been one of the environmental issues that various US states have been facing and still continue to face. According to USAtoday.com in an article published in September 2015, there are 8 states found to be running out of water. They are Oregon, Washington, California, Nevada, Idaho, Montana, Utah and South Carolina.
Water shortage and drought  can affect your car wash business in a variety of ways.  As published by carwash.com, in states where there are water shortages like California, there are rules that have been implemented to reduce water wastage not just in businesses but also in households.  Cbsnews.com further reports that households are required to have hoses with shut off nozzles for washing cars at home.  In effect, most houses would rather take their cars to commercial car washes than be fined. This will mean a more profitable year for your car wash. This can also be a double edged sword because the state may require more paperwork. More licenses may be necessary for your start up or continued operation to align with the local government's thrust to save water and minimize water shortage. This may mean more start up costs for equipment or a new system where less water is used for cleaning more cars.
4. States with high millennial occupancy
Almost all types of businesses now realize the big  contribution of  the "millennial factor" in their profit. This demographic should be considered when choosing car wash locations. Niche.com and Forbes.com have ranked some cities where millennials are most likely to dwell in relation to job opportunities and other amenities.  Topping the list is Massachusetts, followed by New York, Virginia, California and New Jersey.  Considering the buying capacity and the busy lifestyles of this demographic, we are looking at a rise in car wash profit when your car wash is situated in these states.
5. States with low gas prices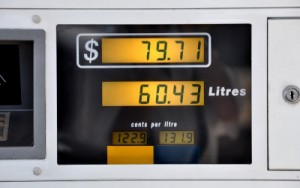 One big factor that you have to consider is the stability of gas prices in certain areas. The lower the gas prices in a certain locality, the more households will be buying cars. More car owners would mean higher demand for car wash and auto detailing. In January 2015, Cheatsheet.com reported Missouri as having the lowest gas rate. CNNmoney.com in May 2015 reported South Carolina, Mississippi and Alabama with the lowest gas rates while Alaska and California are the states with the highest gas rates.
6. Other factors
2016 is lined up with International Car wash shows. These events are to be held in cities and states where love of cars cannot be underestimated.  Some of these locations are Tennessee, Nevada and Southern Carolina.
A car wash business owner can also consider the mass transport system in a certain state. Cities or states with efficient transport systems would most likely have fewer car owners. On the other hand, cities with the worst mass transport system could mean most households would rely on their cars.  Car owners eventually need to take good care of their cars to get them to work everyday. These may be  good locations for your car wash. Wired.com listed harshest tweets complaining about transport systems in Chicago, Philadelphia, Boston and New York.  
Another barometer in searching for the perfect car wash location is where car dealership and auto detailing manpower is at its peak. According to economicmodeling.com, new car dealer jobs are booming especially in 2 superstar states: Florida and Texas. 
Conclusion
These are just some of the factors to consider when searching for the best car wash location. There are car wash trends to consider, labor costs, start up costs, rental rates, etc. If all of these things are too difficult for you to weigh, worry no more! Perhaps a mobile car wash franchise is what best fits you. Download our free franchise report now!
Enjoyed this post? Sign up for our newsletter to receive more valuable business and franchise info, ideas, and extras!