A Year in Review: A Clearer Vision Ahead
In a couple of days, we'll be saying goodbye to 2015. What have we achieved so far? Here's a year in review from DetailXPerts.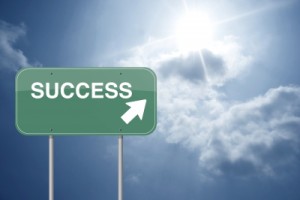 DetailXPerts holds a triple bottom line philosophy: people, planet, and profits.  In its drive to protect the environment and create jobs, DetailXPerts continues to educate people and to put together creative financing options for prospective franchisees; focuses on attracting franchisees from lower socio-economic conditions; and teaches them the ins and outs of building a successful business.
At the end of 2014, DetailXPerts vowed to continue supporting small businesses and provide financing options to would-be entrepreneurs in 2015. In a couple of days, we'll be saying goodbye to 2015. What has DetailXPerts achieved so far?
A Year in Review: Achieving Success Slowly but Surely
1. New and Improved DetailXPerts Website
DetailXPerts believes that a user-friendly website helps a business' credibility as potential customers use the internet to research a company's product or service. It is important that a business website is current, engaging and uncluttered.
On February 24, 2015, DetailXPerts launched its newly redesigned website. It was a result of an exhaustive auditing process of the old website. The new website focuses on creating a consistent experience for users. The website is now designed to welcome a new generation of prospective franchisees, as well as savvy car wash and auto detailing owners. The new website's menu is simplified to make it easier to navigate for current and prospective franchisees. According to Angela Williams, president of DetailXPerts franchise operations, as mentioned in prweb.com, "Prospects can quickly, logically, and easily find all information relevant to virtually any of their questions about becoming a franchisee and the car wash and detailing industry in general." 
2. Information Sessions
There's no doubt that social networking is important. Networking in person is as critical. DetailXPerts immersed in local communities to inform people and meet potential customers and business partners. In April 2015, DetailXPerts hosted information sessions for people who are curious about the green automotive industry or may be interested in opening an eco-friendly automotive franchise but are currently underemployed. The sessions covered topics such as the green industry, the profitability of an eco car wash, financing, the DetailXPerts Business model, and the support DetailXPerts provides. This is part of the company's commitment to developing communities by training new business leaders and enhancing their lives with new skills. DetailXPerts Franchise continues to seek ways to end the problem of underemployment. One way is by empowering individuals to start their own eco-friendly car wash business.
3. New Franchisees
The year 2015 also welcomed new franchisees into the DetailXPerts family. They are:
Mike Pastorelli of Appleton, Wisconsin
Mike Pastorelli was in the automotive retail business for over twenty years when he realized that he wanted to be his own boss. When he came across DetailXPerts in mid-July of this year, he decided that it was time to take a risk. Pastorelli, 51, was excited over the eco-friendly platform of DetailXPerts. He saw a limitless potential in the viability of DetailXPerts as a green business. He hopes to be able to pass along his skills and business to his 24-year-old son, a recent college graduate and millennial.
Originally from Oklahoma, Steven Bray has previously worked in an electrical power line construction company for thirty years. He began considering DetailXPerts as his career transition this past August. He views DetailXPerts Franchise as a way to get out of the corporate scene and enjoy life to the fullest. He has now taken on the challenge of providing excellent service to the northern Orlando area.
David Graham of Chattanooga, Tennessee
David Graham worked at the Tennessee Valley Authority for years. He has helped the colleges and universities in Tennessee reduce their power usage, or "energy footprint". In a report posted by timesfreepress.com, in his retirement, he wants to continue preserving the environment. Thus, he chose DetailXPerts, an eco-friendly, mobile, vehicle washing business franchise. He expects that the service he offers will appeal to trucking companies that are committed to "green" practices.
Steve Hickman of Denver, Colorado
Steve Hickman was born in Mesa, Arizona, and lived all across the United States with his military family before settling in Colorado. He was in the construction industry and even owned his own small construction and remodeling company for years at one point before going back to commercial construction. When he was ready to be his own boss again, he chose DetailXPerts. DetailXPerts repeat business system, low overhead, little-to-no competition, great support and eco-friendly commitment convinced Hickman this was the franchise for him. Hickman's initial franchise truck wash and vehicle detailing was officially launched a few months ago in Denver, Colorado.
"North Georgia is heavily populated with transportation companies and B2B clients," says Chase Deck, a 33-year-old native of Chattanooga. Like the other franchisees, Deck decided to join DetailXPerts due to its huge earning potentials, simple business model and low starting capital. He also likes the flexibility of schedule because this will enable him to be at important family functions, kids' sport events, and school functions.
Conclusion
DetailXPerts is the world's first eco-friendly truck car wash and auto detailing franchise. We are a committed steward of the environment. Our patent-pending method uses 90% less water than our competitors, yet delivers superior clean and shine all the time. Aside from doing great things for the world, we have also committed ourselves to helping others achieve financial independence while creating jobs.
With more franchisees joining our fold, we are slowly but surely achieving our triple bottom line philosophy.
You too can take part and be a responsible steward of the environment while operating a profitable business. Become a franchisee now!
Enjoyed this post? Sign up for our newsletter to receive more valuable business and franchise info, ideas, and extras!