Best Franchises in 2016: Top Business Opportunities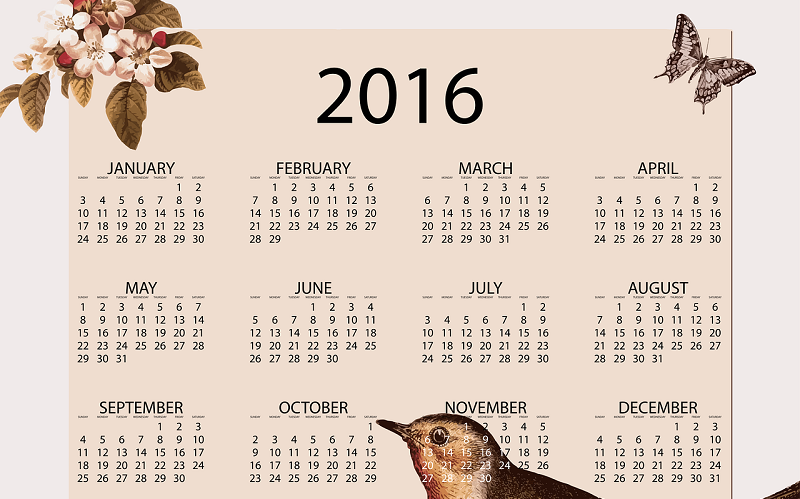 Whether your business went well or not last year, or perhaps you are thinking about starting your own business this new year, you will definitely be interested in knowing the best franchises in 2016.
The most profitable franchise businesses in 2015  included hotel chains, fitness brands and food businesses. (Jason Daley, Entrepreneur.com). Will these be the same successful and most profitable franchises in 2016?
"Franchise investing provides, in many cases, a proven model of business that first-time owners can rely upon." Laurie Kulikowsi, The Street. Add the support and assistance from the parent company, franchising can indeed be interesting for business owners, whether seasoned or just a newbie.  
According to financestore.com, the franchise industry will continue to grow in 2015. The 2016 forecast from a business veteran can also give us an indication of what 2016 holds for the franchising business this new year.
Best Franchises in 2016: Most Promising Industries
Hotel and Lodging Franchise
The hotel and lodging franchising is predicted to be in the best franchises in 2016 list because as what franchisefred mentioned, this goes hand in hand with the increase in travel statistics due to the improvement in the economy. Many hotel and motel franchises are expanding all around the US to match the need of the consumers. In fact, Entrepreneur.com ranks Hampton by Hilton in the top of their 2015 Franchise 500 Rankings. Ehotelier.com mentions that there will be continuous growth in hotel industry franchising over the next 5 years. Businessideatrends.com also included this industry in their top franchise picks for 2016, with a +1.8% increase. The article mentions that travel demand is picking up and room rates can afford to increase and thus, the hotel franchise industry is expanding.
Personal and Business Services Franchise
This type of franchise industry bloomed because of the fast pace of life and a world of increasing choices. This statement was published by Small business Bc. This is an amazingly wide market that continues to grow in demand every single day. The legal service business alone has 17.8% profit margin while accounting, tax preparation, and payroll services, etc. are highest with 19.8% profit margin. The franchise chunk of these business services will definitely be increasing too. So much so that Forbes.com included this group in the 15 most profitable industries of 2015. Personal care franchise services will not be left behind. Another Entrepreneur.com article reports them to be included in the fastest growing sectors in the franchise industry.
Food Franchise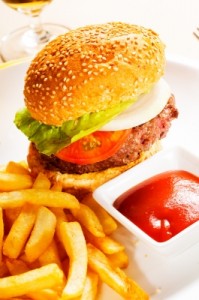 This does not exactly come as a surprise. Franchise direct.com posts that since eating is a necessity, food franchises will always have a stable and well funded place. In fact, for 2015, food-related franchises (quick service restaurants, full service restaurants and retail food) are estimated to account for an estimated $341 billion of economic output in United States.  Various subgroups in this category mentioned in the article are fast food franchises, coffee franchises, bakery franchises, etc. No wonder, 3 out of the top 5 fastest growing franchises of 2015 posted by Entrepreneur.com included food products. According to the same article, the list indicates food equates fast growth in the franchise world.
Retail  Products Franchise
Topping the list in this group includes personalized products. Small Business Opportunities Magazine tells us this can include a variety of products from wrappers to anything and everything you can think of. Trendsactive.com agrees that there is a big market for these personalized products. Meanwhile Forbes.com believes that product customization can boost customer loyalty and engagement. All of these facts and findings will definitely translate in profit when converted to franchise opportunities. Another retail product franchise idea to look out for is 3D printing. According to a UK start up business site, a lot of new business owners and start up businesses are looking into 3D printing. Franchiseking.com also talks about the rise of 3D printing franchise opportunities although he warns about pending risks.  Some of the products he included in the list are bicycle parts, accessories, clothing, food etc.
Healthcare and Educational Franchise
The outbreak of various health hazards and stress related diseases brought about by the fast paced lifestyle consumers live everyday make this industry in demand. Perhaps even in the future! Inc.com notes Yoga and Pilates related businesses to be in demand for 2015. Experts do not see these being taken out of the list come 2016 due to the rising number of health conscious Americans and consumers all over the world. Thus, this situation reflects in the franchise industry too.  Fitness gyms are another opportunity seen to be leading in 2016. The still growing healthy living and aging industry has reported to generate 480$ billion annually.
CNBC also included personal workout as one of the "red hot" franchise concepts to watch out for. Entrepreneurshiplife.com included fitness and child enrichment in their franchising trends for the year. Business News Daily simultaneously included kid friendly apps and health clubs to be best new business ideas for 2015.
Eco-Friendly Franchise
Franchising.com advises businessmen that eco-franchises are here to stay. This can be eco-friendly food ingredients to eco-friendly processes, or recycling services — the growing market of earth friendly consumers are starting to dominate the numbers. Even the automotive industry has started to gear towards environment friendly car wash opportunities.
Are you thinking of joining the franchise business industry? It is best to partner with a company that is in demand and works with a green vision and mission. Detailxperts, one of the world's auto detailing business franchises that uses steam technology will get you started into entrepreneurship with social responsibility. Fill out this form today.
Enjoyed this post? Sign up for our newsletter to receive more valuable business and franchise info, ideas, and extras!