5 Disadvantages of Franchising to Be Aware of
Like any other business, there are disadvantages of franchising. Here's a list that you should be aware of.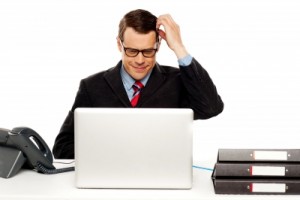 Like any other business, there are two sides to franchising.True, it is lucrative. However, there are also disadvantages of franchising that every business owner needs to be aware of. Read on!
Disadvantages of Franchising that You Should Know
1. Higher investment capital required
One difference of franchising with a new business start-up is the cost involved. The higher cost is definitely one of the disadvantages of franchising since it will mean more money spent for the prospective franchisee. The reason behind this is that there are more fees required for business franchising.
While regular start up businesses needs just a start-up capital, franchisees require a lot more fees. There is the franchise fee, which is a one-time fee to use the brand. This fee already includes the system, management support, and others. The fees normally range from $20,000 to $30,000, while higher-end brands can require up to $100,000.
Then, franchisees need to pay a certain amount to the franchisor on an ongoing basis. This is also called royalty fee or management fee. It can be either fixed or calculated as a percentage of monthly income.
Other franchise costs include marketing fee and other miscellaneous fees as required by the brand. In other cases, as Franchising.com points out, franchisors can even initially have minimum financial requirements before one can be a franchisee candidate. They can take a look at the net worth of the candidate and liquidity of assets. All of these fees and requirements combined can bring franchising costs much higher.
2. Imposed Restrictions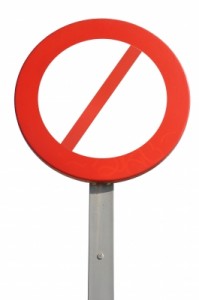 The many restrictions involved is one of the disadvantages of franchising. According to a Northern Ireland Business site, the franchisee may not be able to make changes to suit the local market because of these restrictions. The exclusive rights to distribute the brand is given to the franchisee but the franchisor imposes all guidelines of the business. In the book by M. Khan, entitled Restaurant Franchising: Concepts, Regulations and Practices, one of the restrictions is territorial expansion. For example, if you think you are ready to expand and put up a branch in the nearby town, you need to check with your franchisor because this option may not be in accordance with territorial restrictions. This is because the franchise brand is also taking care that other franchisees in the area would not be affected by your expansion.
3. Limited flexibility
Apart from the restrictions, the franchisee is also not allowed to exercise freedom in the operation of the business. ARF Financial says most franchise contracts have rigid operational systems in place. This leaves the franchisee owner with none or very little alterations in the operations, management, pricing, marketing and even training of staff. Even with the choice of suppliers, the franchisee has limited authority. This is considered a disadvantage in franchising most especially if the franchisee has a lot of ideas to put into the business.
4. Dependence on franchisor's decisions
The reason behind the bulk of the business decisions on the franchisor's shoulders is because the franchisee does not own the business. As explained by Franchising.com, the franchisee is only awarded the license to use the franchisor's brand. Minnesota Small Business Assistance Office supports this by saying that management decisions fall under the discretion of the franchisor. In some cases, the franchisee becomes too dependent on the franchisor that can impede production and decrease productivity.
5. Reliance on group's reputation
Another item in the list of disadvantages of franchising is that the franchisee reflects the collective reputation of the brand. If another franchisee's reputation is tainted, this can damage another franchisee's image or market standing. This can be risky to a franchisee who is working very hard but whose business will be damaged because of circumstances beyond his control or situations that he has nothing to do with. Simply put, the franchisee cannot control where he wants to take his business since he goes with how and where the group is going.
Conclusion
Just like any other business venture, the franchising business offers advantages and disadvantages. In some cases this list of disadvantages of franchising business can also be advantages. This happens when you are partnering with a stable and established brand.
In the field of auto detailing, DetailXperts offers support to franchisees including proper training, quality control, and overall good business practices to attain the brand's vision and mission. Check out DetailXperts and be a franchisee today.
Enjoyed this post? Sign up for our newsletter to receive more valuable business and franchise info, ideas, and extras!