7 Automotive Franchise Opportunities to Consider in 2016
Automotive franchise opportunities are as competitive as other business industries in terms of profitability and marketability. Just a slice of the industry's 250 million passenger vehicles assures a franchise owner of profits. Its continued evolution, from branching out to numerous profit-related services like innovative car retailing products, repair services, car interior and detailing,  facilitates sales and marketing strategies.
2015 proved to be a lucrative year for the automotive industry. Economists predict this trend will continue this year. What other opportunities can entrepreneurs like you consider this year? Read on and find out.
Automotive Franchise Opportunities to Think about this Year
1. Coin Operated and Other Self Service Car Wash Franchise
Across the nation, there are 8 million cars washed every single day. To you this means ongoing business all year round. Not to mention that self service car wash businesses require lower investments. This may be the reason why coin operated and other self service car wash franchises are one of the top choices of new businessmen or prospective franchise owners.  They are also easy to maintain and require minimal production cost. Even with limited staff, you can operate your business 24 hours daily.
2. Car Rental Franchise
Since there are no other alternative services available to customers needing car services for a limited amount of time, car rental franchise businesses continue to be in demand. When your car is being repaired, or when you do business in a temporary location, when you are a tourist exploring new sites, or when you want to go out of town for a quick tour — you would need a car rental.  This automotive industry is not only booming in the US but all over the world. Car rental franchise automotive opportunities are doing well in Europe and various other countries in Asia. According to Autorentalnews.com, more and more countries are welcoming this franchise opportunity – like Saudi Arabia in June 2015. There is a growing market for this franchise option.
3. Automotive Paintwork Repair Franchise
There are more than 200 million vehicles today that will need paint repair one time or another, according to Franchisedirect.com.  Thus, the paintwork repair franchise is one of the automotive franchise opportunities that business enthusiasts should look into. The auto paint business is a wide industry to explore because there are many opportunities available.   To mention a few,  home based painting franchise business, auto paint franchise with all around repair (paint chip, respraying with restoration and body repair) services, or specialization in vehicle types etc. In the UK,  one of the top auto paint franchise brand can deliver 10 million pounds worth of leads for franchisees according to Start Up Business UK.
4. Auto Repair Franchise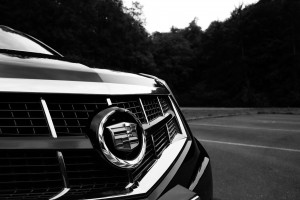 Perhaps this is the most common among all the automotive franchise opportunities available in the industry today. Services can include in repairing a whole lot of parts like brakes, tires, accessories, interiors, electronics, mufflers, suspension, air conditioner, etc. According to the industry's marketing research report by Ibisworld, the Auto Maintenance and Repair Franchises industry's contribution to the overall economy is expected to increase at an average annual rate of 2.6%. This is being compared with average annual GDP growth of 2.5% over the same period. The growth is at a rate close to the overall US economy in the time of the study. This simply means that such industry is stable and not just a passing trend.
5. Fleet and Trucking Service Franchise
Trucking and fleet services is not a fad. Various businesses and industries all over the world depend on trucking and fleet services. Freight demands, businesses, logistics, shipping and transportation generate billions everyday and therefore need the support of one of the most in demand automotive franchise opportunities in the USA today. Fleet and trucking service franchise is indeed here to stay.
6. Automotive Parts Supply Franchise
The demand for auto parts is not going away anytime soon. The average age of an automobile is 11.4 years. Thus, regular wear and tear of any of these parts can sustain the automotive franchise opportunities such as auto parts supplies franchise business. Some parts you can exclusively distribute include the following or a combination of them: tires, oil and oil products, radiator, lube, wheels, etc.
7. Automotive Eco-Friendly Franchise
The last few years, the world has put a lot of effort into taking care of the environment and making sure that demands for earth friendly services and products are met. The automotive franchise opportunities cannot be taken out of the picture. At present, car manufacturers and service related businesses are into the "green revolution" as well. According to a forum of engaged living and mindfulness, The Mindful Word,  says that one of the top 5 trends in green franchising includes transportation wherein automotive products and services are included. There are many green franchise opportunities related to the automotive industry that interested entrepreneurs can choose from. Franchise Opportunities lists them down in their website. Green business franchise opportunities are here to stay, definitely.  Customers patronize eco-friendly businesses. Government agencies and various organizations support these businesses and a lot of potential investors are interested to venture in these types of businesses with social relevance. This includes eco-friendly car washes. The use of steam in cleaning cars is gaining popularity because of its efficiency and the fact that it does not harm the environment.
Conclusion
There are various options to choose from if you want to venture into automotive franchise opportunities. Let us help you decide, explore your franchise possibilities. Fill out this franchise invitation from DetailXPerts.
Enjoyed this post? Sign up for our newsletter to receive more valuable business and franchise info, ideas, and extras!