Joining the McDonald's Franchise vs an Auto Detailing One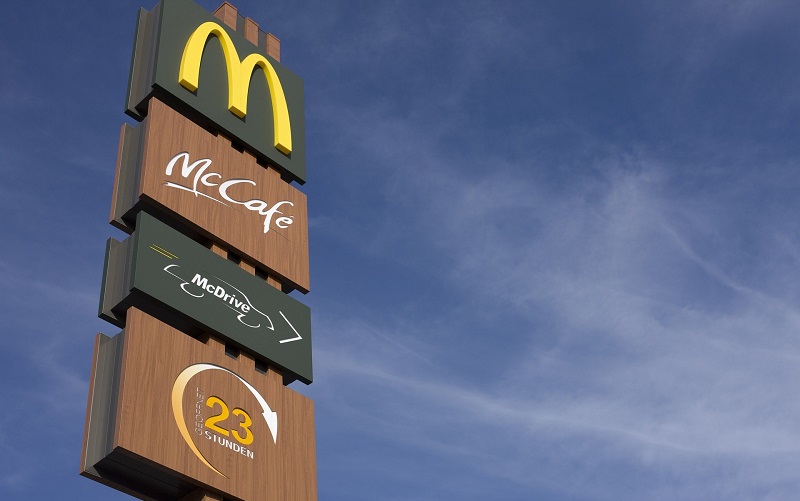 A McDonald's franchise is one of the top franchise options today. Another popular option is an automotive franchise – specifically an auto detailing one. What are the differences between these two equally famous business options? Read on and find out!
Comparison: McDonald's Franchise vs Auto Detailing Franchise
Costs
Most business enthusiasts interested to acquire a new franchise would ask the question, "How much would it cost me to have a McDonald's franchise?" According to an article published by Business Insider in 2014,  franchise costs would range between $955,708 and $2.3 million. Franchise direct.com's 2015 values for a McDonald's franchise also comes close to the values mentioned. Set at $989, 352 and $2,217,045.
On the other hand, Entrepreneur. com states that you can start your mobile auto detailing business with less than $2,000. Start up costs of an automobile auto detailing shop includes facilities, equipment, insurance, licenses and permits, etc.
Statistics
Still at #1,  McDonald's franchise gained top spot in the 2014 US system-wide sales at 35.4 billion hailed by Business Insider in their article "Most Successful Fast Food Chains in America".  Forbes.com on the other hand lists them as #2 in the franchises that ring up the most sales.
Like the fast food franchise business, automotive franchising is also one of the top contenders in the franchise world. Automotive franchise opportunities continue to take the lead in various business surveys. This is because the automotive industry is vast, dynamic and flexible. Politico.com mentioned the automobile industry led the US economic recovery last 2015.
Profitability
The whopping almost $2 million in sales annually of a McDonald's franchise is enough for a business newbie to consider investing in this franchise opportunity. According to Quora.com  profit margins for these types of franchise business can range between 0-2% while some can achieve 7-12%. McDonald's franchise is set to have an average of 7% profit margin.
The automotive industry continues to expand in terms of opportunities worth investing in. The car wash and auto detailing industry opens a lot of doors for profit for businessmen all over the world. This industry shows a lot of promise in the years to come. They have been called the "upcoming giants".
Business Model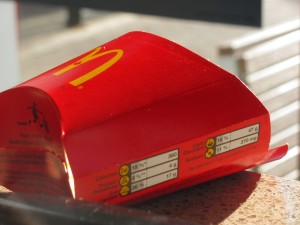 One can get a McDonald's franchise in 2 ways: purchasing an existing McDonald's franchise or buying a new McDonald's franchise.  The franchise will help you setup the business, provide training and all other aspects of the business.
While the automotive industry's flexibility allows you various types of franchise business operations. You can venture into retail parts, services, etc. You can specialize in car washing, auto detailing, etc. Or you can also branch out to other add-on services for more profitability.
Requirements
Apart from the start up costs and monthly fees, you need to pay for your McDonald's franchise, the company requires you to have a liquid asset of at least $750,000 says Business Insider. About McDonald's.com mentions it should be at least 500,00$ in  liquid assets. Furthermore, an initial down payment is required when you buy a new restaurant which is 40% of the total cost or if it is an existing restaurant it has to be 25% of the total cost. Ongoing fees, on the other hand, include a service fee of 4.0% based on the monthly sales of the restaurant. Rental fees can be a monthly base rent or percentage from the monthly sales.
Just like any other business, in opening a car wash and auto detailing franchise, you need to go through the process of obtaining permits, licenses, etc.
Critiques
One critique about fast food franchise in general is the effect it has on the general health of the community. Fast food franchises which includes McDonald's have caught the ire of health enthusiasts. These fast food franchises are said to be the cause high incidence of obesity and other lifestyle diseases. However, according to Houston Chronicle, McDonald's and other fast food outlets have been counteracting this complaint by continuously adding healthy food choices in the menu.
How about the auto detailing scene? The auto detailing industry has started a breakthrough in preserving environmental resources, most specifically water. With steam technology for example, a lot of critiques have turned into "green car wash services"  advocates.
Conclusion
Your decision to venture in a fast food franchise or a McDonalds franchise for that matter may have been an effect of your search for a better quality of life. It can be a financial strategy, or a preparation for your retirement, or it may be a product of your search for your purpose in life. Whatever your reasons may be, the truth is, this decision is very important. You need to be cautious in your business venture. You need to identify your skills that will match the business investment you will get into. Choose a company and a franchise partner that will assist you every step of the way. You'd surely want to venture into something practical, innovative and most of all environment-friendly. Check out the DetailXperts opportunity.
Enjoyed this post? Sign up for our newsletter to receive more valuable business and franchise info, ideas, and extras!