Press Release: DetailXPerts of Northeast Wisconsin: Mobile Fleet and Truck Wash to Help Extend Vehicle Life
DetailXPerts of Northeast Wisconsin will be offering semi truck cleaning, truck washouts, and other truck washing services in the Brown-Shawano Counties.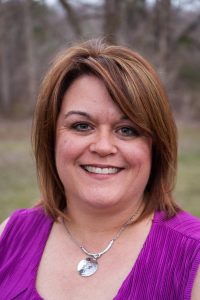 Northeast Wisconsin – April 18, 2016 – Road salt has been keeping Wisconsin drivers and their passengers safe from accidents, but affect the appearance and functionality of their vehicles. What if they can have the best of both worlds – beautiful and functional vehicles on safe roads?
This is what Sherri Dessell hopes to achieve through DetailXPerts of Northeast Wisconsin, a truck wash business that will also offer mobile fleet wash, boat detailing and car wash services to residents of the area.
"Yes, road salt and sand are used in this area to prevent accidents when there is snow and ice. This works well but creates rust and corrosion issues when it is left on your vehicle's surface." Dessel says.
To address the issue, DetailXPerts of Northeast Wisconsin will use the franchisor's unique steam cleaning methodology, which according to Dessel, "works to help remove the salt and debris from our harsh winter weather." Without these contaminants, owners will enjoy clean and functional vehicles even in an area where road salt has become a way of life.
Not to mention that DetailXPerts only uses a pint of water for an entire car and 4 to 5 gallons for a whole truck. This will also help Northeast Wisconsin save tons of water from vehicle maintenance.
Determined to Make a Difference
Like other DetailXPerts franchisees, Dessell has an innate desire to make a difference in her area. Business-wise and environmental-wise, she knows DetailXPerts of Northeast Wisconsin can make a difference. "The environment in Northeast Wisconsin is thriving. I believe there is a need for the type of service we offer at DetailXPerts. There are numerous fleets, trucking companies, marinas, motorcycle shops, etc. that can use our services, along with residential needs."
She could have easily chosen any franchise, but she did not. According to her, "DetailXPerts has a unique product, and the revolution of a different way to clean and detail vehicles. Eco‐friendly, mobile, reasonably priced entry and a simple business model with a quick ramp up period."
Family, Fun, and Work
Having held executive positions in the field of human resources for almost 25 years, she has developed a keen sense of what works and what doesn't, be it about people or business. "We are very impressed with Angela, Emanuel, their team, other franchisees we have met, and the exceptional training. Everyone has been friendly, supportive, and we already feel we are business partners and family. DetailXPerts is genuinely family oriented ‐ which fit one of our highest priorities in making this decision. We are excited to be part of the family!" she says.
DetailXPerts of Northeast Wisconsin will be offering semi truck cleaning, truck washouts, and other truck washing services in the Brown-Shawano Counties. Other lines of service include automobiles, boats, motorcycles, buses, and more. Businesses are welcome to inquire for special rates and long-term relations. You can easily reach them at 818-405-0099 and schedule your free demo!
Enjoyed this post? Sign up for our newsletter to receive more valuable business and franchise info, ideas, and extras!