Turnkey Operations – A Key Benefit of Becoming a Franchisee
Get a grasp of what turnkey operations entail and the benefits you can get when you become a franchisee.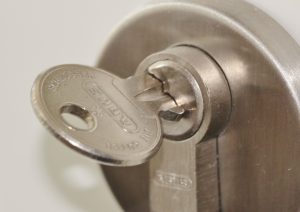 You may have encountered the terms turnkey operations in your research for the best business platforms. What does it mean and how can it benefit you when you become a franchise? Read on and have your questions answered.
Turnkey and Turnkey Operations
In general, Wikipedia explains "turnkey" or 'turnkey project" as a type of project that is constructed such that it could be sold to any buyer as a completed product.  Literally, Entrepreneur explains it refers to a complete package and you just need to turn the key to open the door to the new business venture. In franchising opportunities, turnkey operations, according to America's Best Franchises may mean a lot of things. It can mean that all processes like marketing, start up, inventory, supplies, staff training, etc. are already included in the start up package and all the franchisee needs to do is turn the key. Everything has been prepared for him. It can also mean that all the steps will be cascaded smoothly at one turn of the key. It can also mean that even the facilities are ready after the key to the contract is unlocked. Turnkey operations require that the business opportunity provider or the franchisor is handing out a fully developed program in contrast to creating a new business venture from scratch. You are not required to build a business name that has been existent but has not been fully developed. One example of a turnkey business as mentioned by Investopedia is Subway's sandwich shops. The menu is ready and major aspects of the business will not be a problem of the franchisee anymore like menu, staff uniform, overall personality of the brand, etc.
Benefits of Turnkey Operations to the Franchisee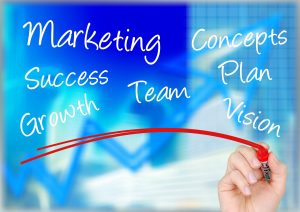 By the definition of turnkey operations, it is tailor fit for prospective business owners who want to start their business quickly. This is provided they are willing to abide by the plan of the business franchise. This is also perfect for people who are already managing a different business and who want to venture in another franchise business.  They can still be capable of doing other things with their time while managing their turnkey business franchise. Since the development has all been laid out, they can hire a franchise manager or a supervisor who can oversee the tasks for them and make sure that the franchise plans and details are followed. In the same way, if you are not too experienced in business or this is a first business venture, a turnkey operation will be the best franchise platform for you. Bright Hub.com adds that the initial investment might be higher than other franchise options but the time and the effort you would need to input may be a little less demanding than the cheaper franchise startup options. Furthermore, About Money says turnkey operations have a much lower failure rate than startup businesses. This is simply because all aspects of the business have been established and well planned out before being offered to a new franchisee.
Conclusion
If you want to start your franchise  business with continued help and support, perhaps a turnkey operations franchise is your best bet. A turnkey package is a complete package. Indeed, it may be a bit pricey than the other franchise alternatives but it assures lesser business risks. It also demands less of your time and other developing input. You just need to be willing to learn more about the brand and stick with what the development plan given to you.
Considering a franchise venture that will offer you financial independence? Are you looking for a franchise company that will give you unparalleled training and support you need in ensuring the success of the business? It is time you explore the DetailXperts opportunity. It is a business franchise that keeps its promise of taking care of the community. Step into the world of a stable eco car wash franchise business. Discover your business success.
Enjoyed this post? Sign up for our newsletter to receive more valuable business and franchise info, ideas, and extras!