Planning Your Car Wash Start Up Cost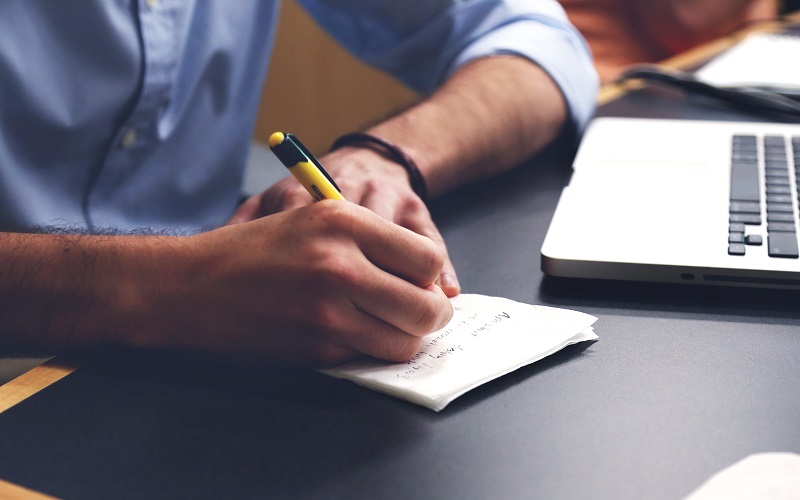 Having a firm grasp of your car wash start up cost before you actually start operations is very critical to your success. In the first place, you have to know how much money you need to launch your business and keep it running smoothly. This can be one of the hardest parts of starting your car wash business. The key is planning.
"A good plan is like a road map: it shows the final destination and usually the best way to get there."
The above quote from H. Stanley Judd best explains it. Aside from knowing how much you need to raise, planning your car wash start up costs will also enable you to keep your expenses to a minimum. You can make sure that there's a good reason for everything that you buy. Make your planning easier and avoid failure by following the steps below.
Steps in Planning Your Car Wash Start Up Costs
1. Do Your Research
Starting a car wash business entails a lot of expenses. Ask yourself the most common questions before starting your business. With so many costs to consider, it might seem daunting. Even if you know what you need to spend on, it can be difficult to know how much everything is. That's why you need to research. Gather data on everything.
Business and Industry Portal of the Queensland Government advises to look up financial statements of publicly listed car wash businesses, especially competitors and market leaders. They may no longer have all the start up costs that you do, but their financial statements can give you a pretty good idea of their expenditure. Talk to people who are running similar ventures about expected costs. Car wash associations will also be a good source of information. There are many websites aimed at helping new entrepreneurs. These websites often have online forums and discussions where people share information. You can even check out car wash franchises' websites and get information from their blog articles.
2. Identify Your Start Up Costs
The next step in planning your car wash start up costs is to identify them. According to the Kashoo Blog, there are generally two types of costs: one-time and ongoing.
Examples of one-time costs are the applicable legal and registration fees. These may depend on how you have chosen to set up your car wash business. Initial cost of your car wash equipment and supplies are also one-time costs. If you choose to get a car wash franchise, your initial franchise fee would be a one-time cost.
Ongoing costs, on the other hand, are the expenses that keep your car wash business running. They include fixed expenses like rent, insurance, administrative costs, utilities, and salaries. The royalty fee of a car wash franchise would fall into this category. You have to account for as many of these ongoing costs as you can so you can put yourself on as solid financial ground as possible once you're officially open for business. This step will help you to miss out on some important costs most entrepreneurs forget about.
3. Calculate Your Expenses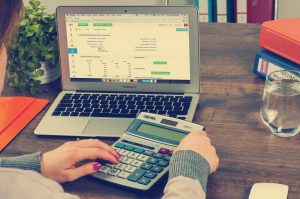 The third step in planning your car wash start up costs is to calculate your expenses. Create a spreadsheet with your costs in categories. Small Business BC advises one to create a table that includes the following:
Start Up Expenses – Expenses that happen before the first month, like legal work, logo design, brochures, site selection and improvements, and other expenses.
Start Up Assets – Typical start up assets are cash (in the form of the money in the bank when the company starts), and in many cases starting inventory. Other starting assets are both current and long-term, such as car wash equipment and office furniture.
Start Up Financing – This includes both capital investment and loans. The only investment amounts or loan amounts that you should input in the start up table are those that happen before the beginning of the plan according to B Plans.com.
You can create a SUM formula that will automatically calculate the subtotal for each category, and the final total at the bottom. You can also try to use an online calculator. There are plenty of websites that feature a start up costs calculator that are very easy to use.
4. Determine How Much Cash Balance You Need on Your Start Date
Once you have identified and calculated your car wash start up costs, determine how much money you need on your start date. You have to estimate how much cash you'll need to cover for the early months while your start up is growing and not generating enough sales. This advice came from Entrepreneur.
In general, your cash balance on your start date is the money you raised as investments or loans minus the cash you spend on expenses and assets. As you build your plan, watch your cash flow projections. If your cash balance drops below zero then you need to increase your financing or reduce expenses. You may want to put in extra cash for expenses you may have forgotten so you will have some left for contingencies.
5. Consider How You Will Finance the Start Up Costs
Once you've determined your costs and cash-flow projections, you'll need to consider how to pursue financing. Perhaps you need to look for a partner. This is very critical in planning your car wash start up costs because how you obtain funds will impact the future of your car wash business for years to come. There are a lot of funding options for you – personal savings, loans from family and friends, bank loans, and government loans and grants are just some of them, suggests Business News Daily. Plan on a financing that is most convenient and affordable for your business.
Conclusion
Planning for your car wash start up costs is very important. There will be greater pressure on you to earn more money quickly if you spend more at the onset. Too much debt will also increase your chances of failure says the Start Up Donut UK. If you are able to plan correctly, you will also know how to cut down on your start up costs.
As with everything, there is no one-size-fits-all procedure in planning your car wash start up costs. What's important is that you plan for every detail of your car wash business to minimize risks. There are also a lot of start up resources around. Do not hesitate to seek for help as it is for the good of your car wash business.
Know the start up costs for a car wash franchise business opportunity with DetailXPerts. Contact us to get started now!
Enjoyed this post? Sign up for our newsletter to receive more valuable business and franchise info, ideas, and extras!