Pros and Cons of Conversion Franchising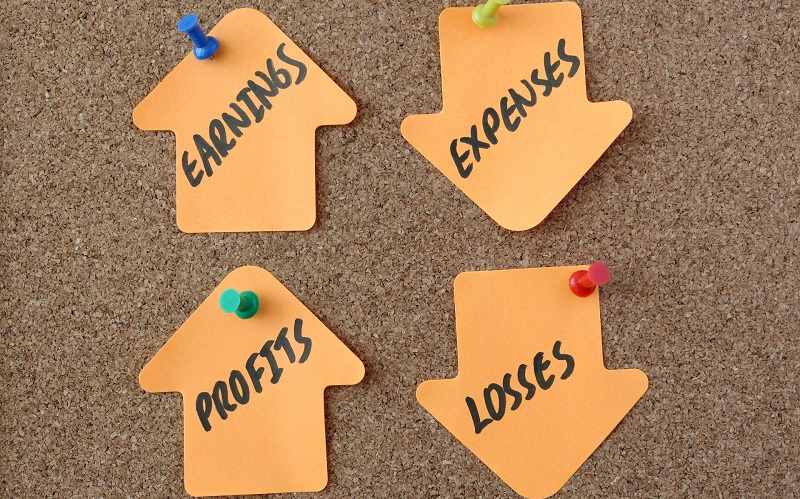 Is conversion franchising a good step for your business? What are the advantages and disadvantages? Read on and we will answer your questions, so you can decide if you would need to convert or stay independent.
Conversion franchising is when an existing, operating business converts its operating system and trade name to that of a franchise system. The existing business' brand, operating procedures, and business model then converts to what is in compliance with the new franchise relationship.
Typically, the conversion franchisee will change their décor and the business sign and operate as part of the franchise network. Some conversion franchising programs allow the conversion franchisee to append their former name to the franchise name. Others require the use of the franchise brand name without any alterations. There may be a phase in period before a complete name change. Additionally, part of the conversion franchising may include the franchisor performing advertising in support of the new franchisee.
International Franchise Association
International Franchise Association explains there are generally two types of conversion franchising. The first type of conversion franchising is the conversion of an independent business that is in the franchise company's industry and is currently providing the same services the franchise company is offering to the consumer. The second type is the conversion of an independent business whose owner needs or wants to diversify because of economic trends and business challenges.
Conversion franchising is a familiar sight across the country. Mom-and-pop convenience stores or gas stations that convert into a branded operation like 7-Eleven. Or a tax preparation business that becomes a Liberty Tax Service are some examples. Independent business owners often face the choice of rebranding as a franchise, and many choose to do so for a lot of different reasons. Conversion franchise can be a risky move, therefore, approaching the process with the correct strategy is critical.
Pros of Conversion Franchising
Marketing
Conversion franchising can bring in a huge marketing benefit. A well-known franchise brand usually carries a significant amount of marketing muscle and clout as stated by Franchising.com. This could benefit an independent operator as consumers are increasingly becoming aware of brand consciousness. You can achieve significant marketing advantages by being associated with a brand that has top of mind awareness among consumers, whether regional or national. In fact according to Entrepreneur, franchises usually allot a common marketing fund. They use it to drive brand recognition and thus this will increase the number of markets.  Big franchise brands with big marketing budgets just may be able to drive in more customers to your business. More customers is always a good thing for your business.
Proven Operating System
Another advantage of conversion franchising is that you will use an operating system that someone tested and approved already. Other operators test it in many locations to produce the highest possible level of success from the business. With a big franchise company, you do not need to experiment with the system. You get to use a business plan that has been built and tested over time and has been proven to work time and time again.
Better Training and Support
With conversion franchising, a franchisee gets several types of support like training, guidance and advertising techniques from the franchisor. Guidance from bigger and more experienced companies definitely contributes to a business' development and growth. The franchisor's success also depends on the franchisee's success, so the franchisee can be sure to get all the support and training that he needs to become successful as mentioned by Franchise India.com.
Cons of Conversion Franchising
Fees
We all know that in franchising, the franchisee has to pay a franchise fee and continuous royalty fees to the franchisor. Conversion franchising, like any franchise system, is going to require a converting franchisee to pay a huge amount of initial fee and a share of his sales to the franchisor.  These fees represent expenses that you would not incur if you take the route of an independent operator. You need to be confident that the increased projected revenue, cost savings or profitability associated with being a franchisee will more than offset the fee costs, or conversion franchising may not befor the best interest of your business.
Less Profit
Aside from the continuous royalty fees that you would have to be taken out from monthly revenues, there may be other fees to think about. The franchisor may have other fees requiring payment in a regular basis as part of the franchise model. This can further mean lesser amounts of earnings for the franchisee who hopes for increase in his income. Conversion franchising is an effective franchising model. But, like any other franchise system, it's one where the franchisor always gets a piece of the financial pie. Going the franchise conversion road might save you on some marketing expenses. Moreover, it may get you some better vendor and supplier pricing. But don't forget the franchise fees and ongoing royalties that will be due. You still have to include them in the profit equation.
Less Flexibility
A franchise system typically has many rules in terms of how the franchise business must be run. An independent business owner would have been used to running his business in any manner he chooses to. Conversion franchising would mean less control for the franchisee, so he has to be comfortable in giving up how he wants to run his business to abide by the operating rules of the franchisor.  Furthermore, exit strategy options could change significantly once an independent business converts to a franchise system. What was once yours to operate and sell as you wished, could now be filled with restrictions and legal and contractual headaches.
Conclusion
If you are considering conversion franchising, you have to carefully weigh the pros and cons. Evaluate your business, your market, and your personal comfort level as Franchising.com is advising. As Gary Glenn, managing partner of ServiceMaster by A-Town Hi-Tech Cleaning & Restoration and a former independent business owner who converted to franchising, advises, "[Conversion franchising] is a tough decision, and it is not for everybody. It won't work for everyone [and] if you feel you need to buck the system – don't waste your money. But, if you can conform and let tried and proven programs build your business and you are willing to make some changes in how you do things, then it is worth a shot."
If you wish to check an eco car wash franchise opportunity, take a look at our application process. Discover DetailXperts and a lucrative auto detailing franchise success opportunity waiting for you!
Enjoyed this post? Sign up for our newsletter to receive more valuable business and franchise info, ideas, and extras!