Everything You Need to Know about Culture of Compliance
In every angle, a culture of compliance can definitely be beneficial for your business. How? Read on and find out.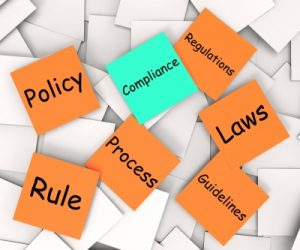 In any type of business venture where your brand is always as good as your business reputation, it is a must to establish a culture of compliance. This becomes more than just a suggestion but a must for every business. But what does this culture of compliance really imply? How will this benefit your business? Read on and find out.
What is a culture of compliance?
Compliance is technically doing what you ought to do at the right time using the right tools and protocol. However, for a culture of compliance to be consistent and persistent in your business, it takes more than just keeping up with deadlines and ensuring regulations are met. A culture of compliance should be incorporated in the company's core values and in every policy. A culture of compliance is something that should be cascaded from the highest officers (board of directors) of the business up to the receptionists, even to newest staff of the business.
According to Lawrence Greenberg, Senior Vice President and Chief Legal officer at Motley Fool Inc. in Virginia, "A culture of compliance is important in a business as a source for investment information and ideas that our customers need to be able to trust."
How can a culture of compliance help your business?
Strengthen Brand Reputation
Jimmy Linn, Vice president of Product Management and Corporate Development at GRC firm, says creating a culture of compliance can reflect a company's reputation. It is a sign of a company's trustworthiness. Furthermore, investors are also looking at a business' culture of compliance before they invest in a certain company. They are, of course, concerned about profit, but they are also concerned about the integrity of a company's business operations, including its culture with respect to regulatory compliance. Thus, a company that puts a lot of effort in cultivating a culture of compliance will reap rewards with more investors in the future.
Improve Employee and Management relations
A sincere compliance program will foster a desire in their employees to be a part of the goal of the company in achieving its goals. In the same way, the management recognizes that these goals can only be achieved hand in hand with the employee's cooperation. A company that will allow misbehavior and delayed outputs for both management staff and employees will definitely breed a culture of complacency. In effect, this can be the first step in arising conflicts among employees and management relationships. An effective and consistently implemented culture of compliance program can protect the employees, management and staff because it will be able to illustrate and document expectations and goals accordingly.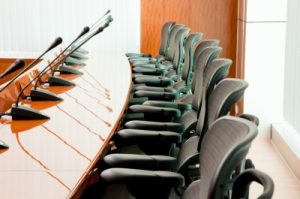 A company that has a compliance program assures that safety regulations are met. Having this in place, it is assumed that the workers feel safe and are more inspired to work because the fear and anxiety factors are eliminated in the picture. In addition, a culture of compliance will also require the management to work in the culture of transparency and integrity which will make protocols and situations more conducive for profit and company growth.
Avoiding penalties
Most companies that would reject a compliance program might have cost as a number one hindrance factor. However, it is believed that not having a compliance program in place can actually be worse than paying for an existing program. According to a Thomson and Reuters infographic on compliance, billions of company funds can be used to settle fines and settlements because of misconduct, a consequence of non compliance. According to the same source, in 2015, a German car manufacturer has faced 18 billion in fines for non compliance/alleged cheating in emission tests.
Better crisis management and check and balance
Ensuring a culture of compliance in the company means you have thoroughly reviewed and updated code of conduct and internal policies documentation. In times of crisis and difficulties, it is easier to consult these manuals and existing protocols to impose rules and decisions. In the same way, there is a more concrete guideline used for investigating certain cases in relation to finances, personnel management, operations, etc.
Conclusion
In every angle, a culture of compliance can definitely be beneficial for your business. In the same way that it is always best to partner with companies that ensure and continuously cultivate a culture of compliance. This culture is exemplified by DetailXperts. Check out a partnership with the expert in the auto detailing industry today!
Enjoyed this post? Sign up for our newsletter to receive more valuable business and franchise info, ideas, and extras!