Top 10 Benefits of Being a Master Franchisee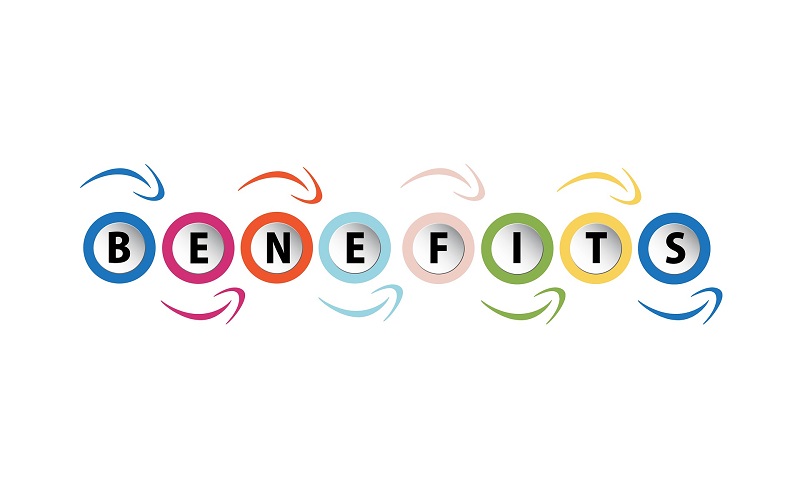 Are you ready to step up your game and enjoy the benefits of being a master franchisee? If you have strong management, marketing and operations skills, then you may well be ready. Experience in franchise sales would of course be an added bonus as being a master franchisee is a huge responsibility. With it being such a huge role to fill, what's in it for you?
Being a Master Franchisee: Top 10 Benefits
1. Franchise Fee and Royalty Fee Percentage
One of the benefits of being a master franchisee is the profits gained from it. You will be busy recruiting, training and providing support to your franchisees. This will not be for free. You will receive a significant percentage of the initial franchise fees and the ongoing royalty fees. The percentage of a master franchisee from fees varies. Franchising.com says typically it is 50%. Now that sounds very promising!
2. Proven Business Model
Another one of the benefits of being a master franchisee is that you get a ready-made franchise package with an established brand recognition. You wouldn't have to reinvent the wheel as you will be taking on a proven business model with a system that is already successful. There's nothing for you to worry about. You can hit the ground running as everything is already in place.
3. Prestige and Influence
The prestige that comes with being a master franchisee can provide you with enormous satisfaction and financial leverage. Consequently, you can become influential in the business.  If you do your work as a master franchisee right, not only will it be very profitable for you, you will also be an influential part of your franchise's network. As the business develops and grows, the master franchisee will become a core strength in the business as a whole. It will also add to your personal growth.
4. Additional Profits in Additional Services
Offering add-on services to your franchisees can provide you with an additional source of income. Some examples of add-on services that you can offer, according to  Master Franchise Wealth.com are: accounting, bookkeeping, people handling and consultation services. All these in exchange for additional fees. True, the majority of your revenue will still be from your franchising fee and royalty fee percentage, but you also stand to generate profits from training and certification. Additional income on top of your cut from the franchise and royalty fees is surely worth it.
5. Exclusivity of Territory
Most master franchise agreements grant the master franchisee territory exclusivity. When you become the master franchisee of your specific area, that area is only for you and the franchisees that you recruit. You will not have to experience the hassle of competing with the same franchise as yours. This will give you limitless possibilities in terms of growth and expansion.
6. Complete Control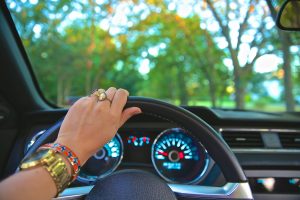 Having complete control in running your own business empire is another benefit. You are empowered to supervise the franchisees in your territory. You are the middle man between the franchisees and the franchisor. Yes, you have the responsibility of expanding the business and supporting your franchisees. But unlike working as a manager or an executive in a company, as a master franchisee, essentially, you will be your own boss.
7. Hiring Skilled Employees
As a master franchisee, you have the advantage of being able to hire skilled employees to assist you in managing your business. This could  free up a lot of your time so you can concentrate in other aspects of your business, or operate another business.
8. Equity and Value
According to Kensington Franchise Sales, one benefit  of being a master franchisee is building equity and value. This happens as you continue to expand the business.  The master franchisee will  continuously sell franchises and build your own sites. The value of your business will be positively affected as you do this.
9. Minimum Customers
Being a master franchisee, you have very few customers.  Your only customers are the franchisees in your territory. How can this be a benefit? Your main job then is to guide and support them. With the support of the franchise company, you can focus on this main task and be effective at it in the long run.
10. Very Few Employees
As a master franchisee, you will have to operate the master franchise by yourself with an administrative assistant, a trainer, support staff, and maybe a sales person to help you sell your franchise. You may need to add more staff as your master franchise expands. Your role as the master franchisee is to expand and develop your territory. You do these things simultaneously as you support your franchisees. Until your franchise has fully grown, very few employees are needed. As a matter of fact, plenty of master franchisees just have an administrative assistant and a trainer or a consultant.
Conclusion
Being a master franchisee is not a walk in the park. You will serve as the sub-franchisor, or mini-franchisor, in a specific area and you will have to recruit franchisees in your area. As the master franchisee, you will have to give all the support your franchisees will need. Examples are training, marketing, and quality control. You will also take on a supervisory role among your franchisees to ensure that they comply with the terms of the contract. You need strong management and organizational skills, marketing, and operational skills. If you have what it takes, being a master franchisee is the perfect opportunity for you to build up your skills some more.
Stable business brands allow the growth of  a master franchisee in their wings. DetailXperts provides support to your business and will help you build the brand in your area as a master franchisee. With all the benefits of being a master franchisee, your success is something that you would surely enjoy. Check out this amazing opportunity.
"Enjoyed this post? Sign up for our newsletter to receive more valuable business and franchise info, ideas, and extras!"