Should You Become an Area Developer for a Car Wash Franchise?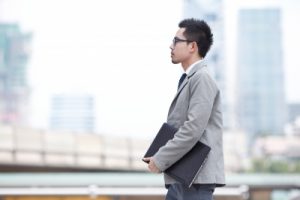 Being a franchisee wannabe or a manager of your business, this may not be the first time you have heard of the term area developer.  Various businesses may have different definitions of an area developer. There may be a lot of differences in the list of responsibilities of such. Read on and get to know more about this term and how it can impact your car wash franchise business.
What Is an Area Developer?
While a regular franchisee manages a certain branch and can sometimes supervise various branches, an area developer starts out with a more rigid plan and strategy to acquire and develop multiple locations. This is normally expressed during the start of the franchisor-franchisee relationship early on at the start of the contract. The agreement would normally include certain details like the number of franchises in a certain location and an agreed period of time. According to a Franchise Legal Support Law Firm in LA, being an area developer is different than being a franchisee because the franchisee may have acquired various locations in the course of the contract but is not formally made known at the start of the business venture. This agreement is stipulated in the Area Development Agreement.
Impact on the Business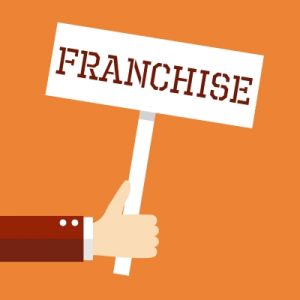 Being an area developer can impact your car wash business. True enough, the responsibilities list goes a little longer than just a franchisee. It can however mean more advantage to you and your business too. It can directly affect business operations, profits or even management strategies.
Income generation
Most area developer candidates are seasoned business owners or experts in their business models. They may not have the same capital as the franchisor but they can bring their expertise to a certain geographical location where they can grow and develop the brand. For the franchisor, this means more financial rewards as more and more branches are developed. Hand in hand is the increase in profit for the area developer or the existing business as such is also part of the brand. In addition, Franchising.com says an area developer also receives a percentage of the franchise fee for each unit that is sold. This is of course in conjunction with the agreement between the franchisor and the area developer.
Expansion and market penetration
Increase in market clout will mean penetration of more customer base and target markets. This will definitely point the car wash business towards lead generation. Being an area developer is perfect for a car wash business owner who has vast knowledge of the car wash industry in a specific area and has long maintained a proven business track record. Franchisors would definitely welcome this because as Franchise Direct quotes, "Having the right area developer in place can greatly accelerate the growth of a franchise system."
Business control
Since an area developer has a vast knowledge of the car wash business conditions in the area and perhaps in the nearby areas, this will be beneficial in predicting outcomes of promotional strategies, price allocation and even overcoming competition issues. According to International Journal of Franchising Law, 2012, area developers can cut costs in local advertising and marketing.
Success rate
Let's say you are the area developer. You are a part of the brand that is being developed in leaps and bounds via the area development program. This means, you are part of a business system that is destined to be more successful. In fact, area developers are predicted to have higher success rates than regular franchises.
Costs
Now, don't think it is all advantages. Since you get more options to increase income, it also means you get to have more risks as an area developer if you fail develop the units in the time frame mentioned in your agreement. This will also entail a lot of money in terms of penalty or loss in investment capital. You would need financial resources. An area developer has to pay a significant amount to the franchisor to be granted permission to develop a territory. This is much higher investment compared to a regular car wash franchise business.
Right Skills
Being an area developer is no easy task. One has to to have the skills to do an effective job. Apart from expertise in the car wash industry and financial resources, management and sales experience should be considered. A car wash business with a leader not ready to commit to more hard work and passion to developing the brand, may not be ready to become an area developer just yet. Remember that the Area Development Agreement has a specific time frame and target.
Conclusion
Although being an area developer is a quicker way for success in the car wash business, it is not exactly an easier responsibility to fill. The best way to find out is to consult your franchisor. Is the franchise opportunity attractive enough for you given the state of the car wash industry? Lastly, does the brand offer you an established brand and a proven business model? Check out the DetailXperts opportunity and all these will be explained to you with the assurance of continuous support and necessary training whether you decide to be a regular franchisee or an area developer.