7 Eleven Franchise Opportunity vs DetailXPerts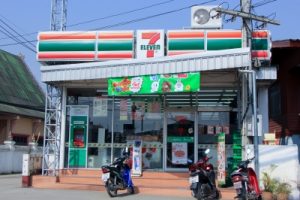 Without a doubt, the 7 Eleven franchise business is one of the top franchise organizations in the US. It is a global household name, recognized locally and internationally. In January 2008, 7 Eleven replaced Subway as the number one franchise on Entrepreneur's 500 list.  In this article, we will compare a 7 Eleven franchise with a DetailXperts franchise.
Comparison: 7 Eleven Franchise vs. DetailXperts Franchise
Industry Statistics
7 Eleven is a convenience store franchise. Convenience stores are a popular type of group in the retail industry. It accounts for 350 billion dollars in annual revenue from 120,000 stores according to Franchisehelp.com. According to IBISWorld, convenience stores have become more and more popular in the last 5 years. This is due to more Americans going back to work and the growing demand for convenience and time-saving options. Convenience stores are estimated to have an annual growth of 1.0%, 141,591 employees, and to have a total of 41,053 businesses. DetailXperts, on the other hand, is a car wash and auto detailing franchise. The car wash and auto detailing industry is estimated to have an annual revenue of 48 billion dollars, including gas purchases.  It has an estimated annual growth of 3.1%, 204,857 employees, and with a total of 60,939 businesses as reported by IBISWorld. Carwash org News states that the car wash and auto detailing industry has been steadily growing since 1996 because of the increasing consumer discretionary spending, increasing new and used car sales, and increasing environmental awareness.
Entry Barriers
The initial investment required for a 7 Eleven franchise ranges from $38,000  to $1.2 million dollars. The net worth requirement is $100,000 to $250,000 , with a liquid cash requirement of $50,000 to $150,000. The ongoing franchise fee is somewhere from $10,000 to $1 million. This information was published by Entrepreneur. 7 Eleven also offers financing options. They may finance the Down Payment and Initial Franchise Fee in certain situations. This is not applicable, however, to all applicants. How about DetailXperts? It has a liquid capital requirement of $70,000 , a total investment ranging from $73,000 to $182,000 dollars, and a franchise fee of $35,000.  DetailXperts has financing available through a third party as mentioned by Franchisegator while  while 7 Eleven does not offer financing arrangements from any other sources.
Business Model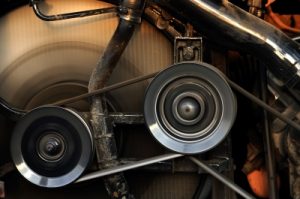 7 Eleven, the world's first convenience store, was born in 1927 when "Uncle Johnny" Jefferson Green started selling everyday staples from the dock of a local ice house in Dallas, Texas as posted in their website.  It was known as Tote'm Stores since customers "toted away" their purchases.  In 1937, Southland Ice Company President and Founder Joe C. Thompson, Jr. took Uncle Johnny's idea to other ice docks. It wasn't until 1946 that the name was changed to 7 Eleven to reflect their hours, 7:00 A.M. to 11:00 P.M., 7 days a week. The 7 Eleven franchise model has three main ways to franchise: single store franchise, multiple store franchise, and business conversion program. Single store franchise is the traditional model approach that is usually best for new franchisees. It allows the franchisee to open one store and learn the business. The multiple store franchise are for those who have experience or very strong management skills, while the business conversion program is for owners of existing convenience stores who want to convert their stores to the 7 Eleven brand. 7 Eleven offers onsite training from 28 to 42 days and 5 days training at headquarters. It also promises ongoing support for purchasing co-ops, meetings, grand opening, security, and marketing support.
Meanwhile, DetailXperts was founded in 2004 and only started franchising in 2008. It all started with a question from Emmanuel Jr. to his father: "Hey, dad, why don't they wash cars with steam?" In the following years, Emmanuel, an engineer, researched and perfected an innovative car and truck detailing process that integrated steam. In 2004, the steam cleaning process was patent-pending. The first DetailXPerts auto detail shop was opened in Indianapolis by Emmanuel and his wife Angela in 2006. In 2008, DetailXPerts created the first eco-friendly vehicle steam cleaning franchise in the United States.
DetailXperts can boast of opening your own business in less than a month due to the strong support they provide their franchisees. Franchisees will receive up to 40 hours of classroom training in addition to on-site training, marketing training, and reference tools.
Conclusion
Indeed, more and more people are joining the franchise business bandwagon. It is a must for you to know what would be the best franchise option for you. Would you be willing to take the convenience store option or would you want to partner with the best auto detailing and one of the world's first eco-friendly steam cleaning franchise experts? Check out the DetailXperts opportunity now!