Auto Detailing or Cleaning Franchise Is a Better Investment for You?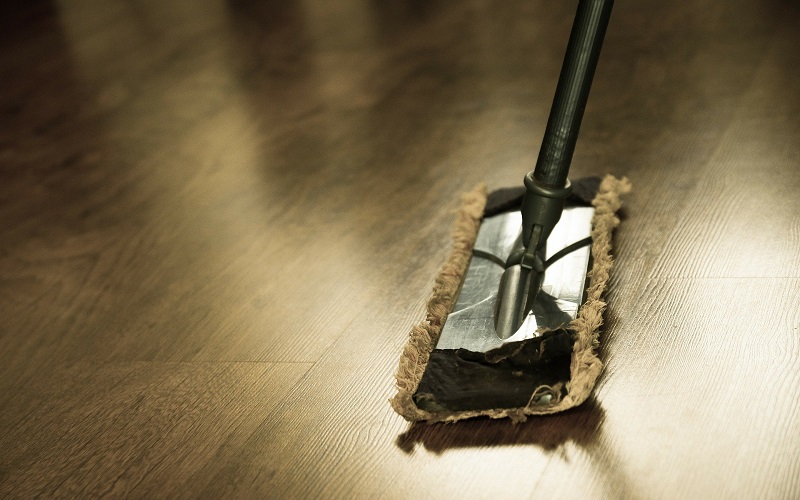 If you are at a crossroad whether you should enter an auto detailing or a cleaning franchise, then this article is for you. A comparison of the two business ventures will guide and may help you decide which industry you may want to explore and spend investments on.
Auto Detailing Franchise Vs Cleaning Franchise
Future Growth
The cleaning industry is divers. It includes residential cleaning, janitorial services for commercial cleaning, specialty cleaning like laundry and dry cleaning services.
Although the cleaning franchise is only 10% of the whole cleaning industry, it still offers limitless opportunities for entrepreneurs. According to Franchise Help, the industry is seen to experience an increase in job growth of about 6% in the next 5 years. The most lucrative area as most experts say is specialty cleaning services.
There are also trends pointing towards "green" businesses in the cleaning franchise industry. In fact, the ISSA says that green cleaning is the number 1 trend in the industry. Just like any other industry though, the cleaning franchise industry also faces a lot of obstacles. However, environmental concerns about diseases, pathogens and other health hazards are rising. And that is why this industry is seeing a lot of opportunities for growth and expansion in the coming years.
The auto detailing industry is another promising business industry which has consistently topped the franchise and business opportunities worldwide. Statistics from the International Car wash Association  prove that revenue increased to $24 billion. This opportunity to be a part of a multi-billion industry is something would-be franchisers cannot say not to.
Costs to Enter the Market
The cleaning franchise business is rather vague. That is why it is a must that an interested entrepreneur knows which specific cleaning business would one wishes to be a part of. Most experts would advise a franchise option as it has a proven business model. Plus, assistance will be unlimited while starting up on your own can be a bit risky.
Costs, on the other hand, would be higher with a cleaning franchise business. Residential cleaning services generally would have a lower start up cost when compared to commercial cleaning business operations. If one is considering a cleaning franchise business, the franchise start up costs may vary. While you can start a cleaning business with $1,000 – $2,000, franchise costs would range higher. According to a cleaning franchise business in US and Canada,   a house cleaning franchise would require a franchisee to have $60,000 -$150,000. Some other companies would quote $20,000 – $50,000 franchise start up to be enough to start a small to medium scale cleaning business.
The auto detailing industry is a bit similar since starting up on your own can also be possible with a small amount of capital. An example is if one wishes to have a mobile auto detailing service business. Franchise options on the other hand, although higher in investment capital, will give you a more stable business platform. While you can start with a mobile detailing business for as low as $500, auto detailing franchise can range between $35,000 – $500,000 depending on the type of service you want to offer. What is good about a stable franchise business partner is that it can help you every step of the way, including lowering down your business start up costs.
Market
The cleaning business is a multi-market industry. Lawyerment.com suggests that  apart from the residential market, you can spread your wings a little further and explore other markets that do not use cleaning services normally but would want to try. Some examples are college apartments or dormitories, busy business professionals most especially during the holidays, etc.
Looking at the auto detailing market, if you are thinking that only the male population is your target market for this  business, then you are in for a big surprise. Over the years, the auto detailing franchise business has expanded to include families, professionals, students, millennials, and the list goes on. In short, it has covered almost the whole population since reliable transportation has now been a necessity to every household in America and all over the world. This is another factor for you to consider when comparing the 2 industries.
Growth Prognosis
There is no doubt that the cleaning franchise business is booming. In the UK, a forecast for this industry in 2019 is a rise of more than 700 million coming from 150 million in 2015. Cleaning Business Today, however, says there is a catch, the trend towards a safer and a greener cleaning system should be in place.
The auto detailing business is one of the top automotive franchise opportunities to consider in 2016. With $15.6 billion in 5 years annual rate of revenue, surely a promising future ahead is seen by auto detailing franchise owners. Another opportunity that can keep the auto detailing franchise on the rise is the eco-friendly processes and services they offer.  Experts believe that eco friendly businesses are not just a trend but a global call that can bring your business continued success as it is backed up by social relevance.
Ways to Add Value to the Your Cleaning Franchise Business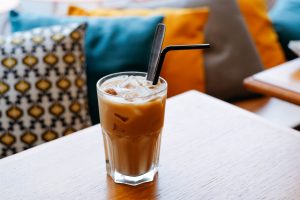 There are many ways that you can add value to your cleaning franchise business. Throwing in a complimentary service or honoring special occasions can be a good start. Value added services like monthly or weekly reminders, tracking options, etc. can bring your business ahead of everyone else in the industry. The European Cleaning Journal  suggests the use of technology for a more efficient service which can allow you affordable prices and additional services to your clients.
The auto detailing industry can provide you with unlimited ways to offer value-added services to your customers. This may include better waiting areas with top of the line amenities or other services that your customers may need in connection with their auto detailing needs.
Conclusion
The cleaning franchise industry offers a lucrative opportunity for business enthusiasts all over the world. Statistics show it is a promising industry. The same thing goes with the opportunities presented by the auto detailing franchise business. In the end, it all boils down to what you want to offer your customers and what interests you. After all, at the end of the day, apart from the bottomline, it is what you have accomplished and what you have offered your clients that will truly matter.
If you wish to know more about franchising with a purpose, check out the DetailXperts franchise opportunity and open your doors to success.