How to Determine a Franchise Value When Assessing an Opportunity
Franchise value can be determined by various factors. What are these determinants? Read on and find out.
An effective entrepreneur would know how to assess a franchise business based on its franchise value. It may seem overwhelming indeed, but there are a few factors to consider. How does one determine a franchise value? Read on! It may not be rocket science after all. Find out more about a business' franchise value and how to carefully assess it.
What is franchise value?
Franchise value, according to thebalance.com, is more related to the popularity of the brand that makes it more enticing to the market. It is synonymous to the brand's desirability to the market. As the same source puts it, "this is what makes consumers reach out for the products on store shelves, when all other factors are equal."
Factors to consider when assessing franchise value
Capacity to Earn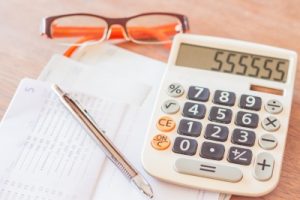 Let's face it. You are entering a business venture to earn. Thus, you need to assess the franchise value in terms of the business' capacity to earn. As a would-be franchisee, you should be very aware of this. Interview existing franchisees. Ask the franchise's earning projections and other paper works. Some suggestions from Franchising.com include checking on documents like  federal tax returns, income statements, etc. While other options, as FranchiseChatter.com puts it, is to check the balance sheet. To illustrate this, we can look at Car Wash Business Plan: Industry and Competitive Analysis .
This is very helpful as it can give you a basis as to how the business franchise stands with the overall auto detailing or car industry market and its competitors.
Franchise Growth
In an Entrepreneur article entitled "Understanding Franchise Growth", Jeff Elgin mentioned that it is important to look at the system's rate of growth since it is related to potential risk factors of the franchise business.  You can look at new franchise percentage as a measure of this factor. A good indicator is 10%-35% of total franchisees are new.
However, new franchise units are not the sole determinants of franchise or business growth. In the car wash and auto detailing industry, for example, we look at growth not just as the fastest or the most number.  Instead,  emphasis should be given to healthy growth. Assessing a healthy franchise growth requires that you see the franchise business being able to acquire new franchise units and being able to sustain each of these new business units as well.
Sustainability
Franchise consultant Mark Siebert  says you need to start assessing the value by looking at the anticipated life of the franchise. It is best to look at franchise options not just in terms of trends but in terms of vision and goals. This can be an indication of the business' sustainability. One example is the "green business industry". It is backed up by government agencies and private organizations and overwhelming public support. This can help a lot in boosting the franchise value of the business.
Innovativeness
Although a lot may not agree that innovation goes hand in hand with business franchises because they are based on structured models, we cannot take out innovation from the equation. This is because new ideas can still generate new clients (or a new market) to an otherwise stable brand. Also, a new service or even new products can make the franchise more flexible in reacting to various changes in the market.
Marketability 
According to Warren Buffett as published by Oldschoolvalue.com,  whether you are paying for the taste or for the mental association you get with the product, that in totality is the franchise value that you are looking for. This should be backed up with how long and durable the product can sustain this in the current market.
Company Culture 
Another factor you can use to assess a potential of a franchise business is its operating environment.  In other words, this is how the company works. Certain brands maintain a certain culture. Assess the company based on incoming trends. How does it adapt to changes? What are the counter measures to issues and impending problems? Look at the client base. Are they exclusive to a certain market? How do they take care of their customers? Do they have pending legal sanctions? All of these things can indicate the kind of environment the business thrives in and can add to or decrease the franchise value of the business. According to Businessballs.com, most business models that have good reputations also have stronger business models. Thus, the more sustainable the business can be.
Conclusion
A sound assessment of the franchise value of a certain business can rely on various factors. It is important to get to know the brand and the ins and outs of the business franchise you are interested in. Lastly, it is best to look at the business venture in an angle as to how you will see value in engaging in this type of  business. What is in it for you? Do you want a profitable business that will give you pride while managing it? Will it let you practice your social responsibility of being an environmental advocate? Do you want to make a difference while being successful in your business venture? Are you interested to join an auto detailing franchise that will let you see its value using the factors mentioned above? It is time to learn more about the DetailXperts opportunity. Check this out and start your franchise value assessment now!