7 Tips on Being an Effective Master Franchisee
Do you have what it takes to be an effective master franchisee? What will your new responsibility entail? Read on and find out.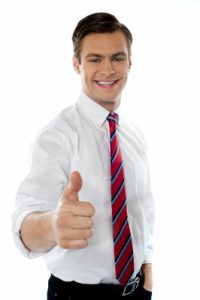 Congratulations, you have just been awarded the master franchise. Do you have what it takes to be an effective master franchisee? What will your new responsibility entail? Be guided by the following.
Tips to become an Effective Master Franchisee
1. Develop your management skills
An effective master franchisee must have good management skills. You need to step up and keep up with the demands of the master franchisee role. Develop your management skills. You will be required to train your franchisees to run their respective units. You will also need to provide them with the support they would need with operations, planning, marketing, etc. Thus, you are expected to be ahead of the game all the time. You can enroll in basic or advanced courses to improve your craft. If you think your management skills are already perfect, you can try other skills that may help you with your daily responsibilities. Another Franchise Consulting Firm, Frandevelop suggests you can consider lessons in accounting basics, or reading financial documents, personnel and management courses, etc. While these may not exactly build on your management skills, they can add up on your business credentials.
2. Enhance your marketing experience
Apart from knowing your market, you need to have character profiles and make sure your marketing strategies are a match to the current area/ or areas you are handling. There are certain cultures you need to adapt with. Be ready to revise your marketing plan to match with these. Don't forget to get to know local media. Make them a part of your marketing campaign. Lastly, do not underestimate your competitors. Be aware of the products and services they offer. Be one step ahead by keeping your marketing strategies up to date, appropriate and appealing.
3. Practise good interpersonal skills
A master franchise can be a bridge bridge between the franchisor and the rest of the sub-franchisees in a certain location where support can easily be disseminated. This role entails a lot of responsibilities. This includes but not limited to recruiting individual franchisees or subfranchisees and providing support to the respective units. Thus, an effective master franchisee should be able to juggle all these tasks smoothly. It follows that apart from being able to handle people well, you should be able to delegate tasks to the most appropriate candidates. It is important that your interpersonal skills are sharpened. Talk to your colleagues, your franchisees, your clients, and your franchisor. AllBusiness.com suggests you talk to other master franchisees as well.
4. Look for ways to improve your team
Critical thinking and business planning are your keywords. As the saying goes, you are only as strong as your weakest link. Know the ins and outs of your team. What are its strengths? Weaknesses? How can it improve? Does every team member look at the same goal? In order for you to do this, you need to have regular meet ups with your team. You should encourage them to be open and let you know of impending problems and issues. Learn to read their bodily movements and non verbal cues. Most of all, lead them to a goal that you have concisely defined yourself. Otherwise, the team won't be working in one common objective.
5. Intensify your franchise experience
It is not enough that you have knowledge about the franchising industry. As an effective master franchisee, you need to keep your information updated. Be active in events and activities related to business and franchising. This is also one way that you can market your brand because you can represent them in these events. Consult with a franchising lawyer to answer your legal questions regarding franchising laws in your state or area.
6. Supplement your brand expertise
Your franchise is your asset. As a master franchisee, you are expected to know your brand. As an effective master franchisee, you are continuously learning to know more about your brand. Consult with your franchisor. Participate in activities related to your brand. Join forums, meet ups and conventions related to your franchise. Ask your team how they look at the brand. Take time to talk to customers as well and ask for feedback on how your services can be improved.
7. Never stop learning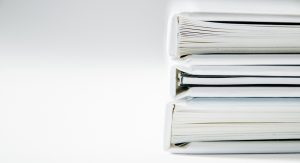 In order for you to be an effective master franchisee, you have to to do your research! In fact, it should be an ongoing process. Learn more about marketing, about your brand, about franchising in general, about the area you are assigned to, etc.
Conclusion
There are a lot of benefits of being a master franchisee.  However, with great rewards come great responsibilities too. The above tips should help you be a more effective master franchisee.
Want to be a part of a great franchise opportunity? Check out the DetailXperts franchise option. You may be the next master franchisee candidate to reap the most exciting rewards.