Invest with a Pizza Franchise or Automotive Franchise?
The pizza franchise, like all that comprise the food industry, has great earning potentials.But how does it compare to the car detailing franchise? Read on.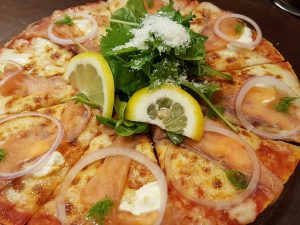 The pizza franchise, like all that comprise the food industry, has a great potential in terms of earning revenue. Also, it presents countless opportunities for adapting to current trends, making for such very easy to remain relevant in the market. But how does it compare to the car detailing franchise when assessed using the same factors? If you want to know, read on and find out.
Pizza Franchise vs Car Detailing Franchise
Industry Growth
The pizza franchise remains a sizeable industry when it comes to revenue. The combined worth of independent operators and chain operators amounted to $38.4 billion in the year 2015, according to Franchise Help. Even at the global scale, these numbers are expected to rise in the coming years. Reportlinker predicted a 3.68% increase in the whole industry. In a report by Franchise Direct, the industry has managed to secure $37 billion between 2008 and 2009. Although there was not significant growth between the time span, the pizza franchise proves to be a reliable choice for would-be franchisees everywhere. What about the car detailing industry? The IBS Report of 2015 reported the revenue to be $8 billion with an annual growth rate from 2011 to 2016 of 3.3%.
Cost to enter the market and become a franchisee
As it turns out, it costs a lot to be a proud franchisee of a joint selling pizza goodness. Franchise Help estimated the fees of owning a Sbarro franchise to be around $500,000 to $823,000. Pizza Hut, another popular pizza chain, demands $852,000 to $2,484,000. To be qualified, the former requires a net worth of $350,000 while the latter, $700,000. Aside from this, you would also have to pay a royalty tax of 5% from your sales.
And the car detailing business? To be part of this franchise opportunity, you only have to shell out a liquid capital amounting to $70,000. Other fees like investment requirement as well as franchise fee would only cost you $182,000 and $35,000 respectively.
Target market
Like burgers and hotdogs, pizzas are an American favorite, consumed by all types of people from different walks of life. According to one survey, 93% of Americans eat pizza at least once a month, with 21% of the 18 – 24-year-olds ordering more than three times per month. On the other hand, only 7% of people over 65 have a slice at least once a month. This also proved to be popular with children as about 20% of parents order pizza more than three times a month, while non-parents, only 12%.
Meanwhile, the auto detailing industry also caters to various demographics, like millennials and seniors. Like the pizza franchise, there are various ways to adapt to the current trends.
Seasonal effects on the franchise
The pizza franchise enjoys bigger revenues during summer as this is the time of the year when tourists and locals alike are motivated to venture outdoors. Especially for those located near hotels and other areas with high foot traffic, revenues definitely go up during this time. However, holidays are a big bust as families tend to stay and cook meals at home.
On the other hand, car wash operations are weather-dependent. Rainy and snowy days can affect services.
Location dependence of the business
Pizza franchises have a lot to consider in order to maximize profits. For those located out of town, car parking is a must. When eating out, people want all the convenience they can get. Not having a dedicated parking space means walking, so there's a high chance that they will opt for other food chains instead. However, if the franchise is in an urban area, this may not be that big of an issue because of the public transportation. Visibility is a big deal in pizza franchises as well. An ideal place is one with a high foot or car traffic.
Auto detailing business, on the other hand, does have much to consider aside from visibility. The franchise must be located somewhere with high car traffic because everyone riding a car can be a potential customer.
Conclusion
Both franchises offer promising opportunities. However, where you decide to franchise depends on many factors such as your budget, interests, location, and talents.
There is a great franchise opportunity in DetailXperts. You will be guided every step of the way, so you can reach your highest profit potential.