What Types of Franchises Are on the Market Today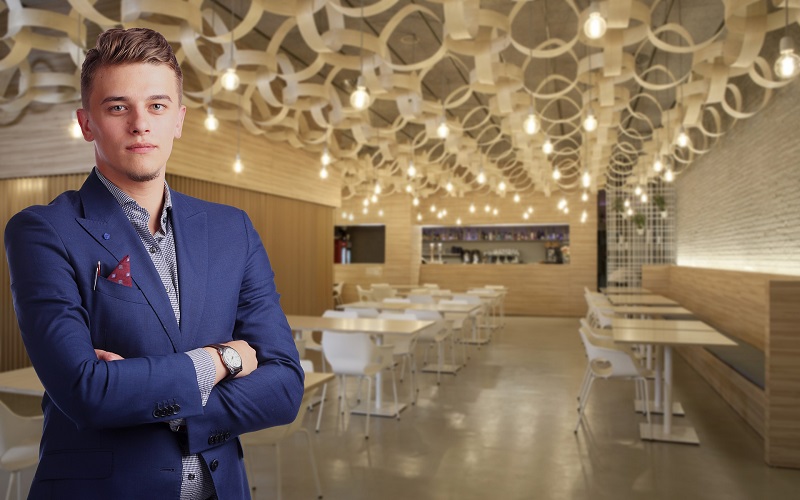 Most people who are considering entering the world of franchising know that they'll be operating under a franchisor. As franchisors ourselves, we believe that every would-be franchisee must know the types of franchises available today. Otherwise, he is at risk of buying into a franchise that he does not fully understand.
So what kinds of franchises are there? Read on to learn more.
3 Types of Franchises
The types of franchises are generally based on the following:
Operation
Ownership
Industry
Let's dive a little deeper to better understand each type.
1. Operation
Simply put, a franchise based on operation translates to how much right the franchisor will grant you. There are three types:
Manufacturing Franchise
In this type of franchise, the franchisor will give you access to the manufacturing side of things, its brand and trademark. Good examples are soda franchisors like Coca-Cola, Pepsi, etc. They only sell their precious, top-secret syrups with instructions on how bottling companies (franchisees) should add the proper amount of water and other ingredients. Everything else will all be up to you – creating a business plan, marketing and sales strategies, training and support of employees, and so on.
Product Franchise
See the unmistakeable banners of BF Goodrich hanging on auto detailing shops? Those shops are product franchisees. BF Goodrich, through a franchise agreement, allows you to use their brand and sell their products.
Business Format Franchise
This is actually the most popular of all franchise types. Think of it as your one-stop-shop. You get everything the franchisor offers – business model, training and support, exclusive products, help and assistance, etc. In other words, you are not just selling another business' product. You become a small business that distributes the franchisor's concept. You have to pay for the franchise fee and royalty fees. DetailXPerts is a good example of this franchise type.
2. Ownership
Financial Web lists down five types of franchise ownership. Each type has its own set of advantages and disadvantages.  For a more detailed discussion of each, just click the links.
Single Unit
Planning to start a business with only a small initial investment? The single unit franchise might be the right one for you. Aside from low capital, it is easy and simple to operate and maintain. A perfect example is a DetailXPerts singe unit franchise. Initial investment is low; the concept is simple and easy to understand; and you get proper training and reliable support.
Existing Franchise
There are several advantages to owning an existing franchise.  You'll have a built-in customer base, trained employees, and a system in place. The downside? It's pricier than a franchise you obtain directly from a franchisor.
Multi-Unit Franchise
If you are confident about the franchise you'd like to invest in, then maybe a multi-unit franchise is for you. This type allows you to operate several shops at once. This will give you more flexibility in terms of savings and ultimately, profitability. Franchisors that offer this type usually give discounts.You can also buy the necessary products by bulk. This means you save cash that you can spend towards sales and marketing. If you choose this type, you'll need to hire able and trustworthy managers to supervise your shops.
Area Developer
This presents you with very huge earning possibilites, but also requires a huge initial investment. It's basically similar to owning a multi-unit franchise, but you'll be given a larger area to operate. If you do want to be an area developer, we highly suggest that you arm yourself with the needed skills and knowledge. Investing a huge amount of money is not enough. You have to learn all the nitty-gritty details about your business. You must know how to develop your brand, create effective marketing campaigns and other strategies to ensure your success.
Master Franchise
If you become a master franchise, consider yourself as the alter-ego of sorts of your franchisor, because that's what you'll be doing. You'll be carrying out tasks that will bridge the franchisor-franchisee relationship. A lot of work and a huge capital needed, but if you study your options carefully, this franchise type has a lot in store for you, in terms of flexibility and profitability.
Absentee Ownership
Working full time and not yet ready to transition? Then you might want to consider absentee ownership. In this type of franchise, you need to hire a manager to run your business for you.
3. Industry
Types of franchises based on industry have really grown exponentially. Franchising has gone a long way since Albert Singer (yes, the sewing machine maker that became a household name) first started it in the middle of the 19th century. Today, almost all types of industries have their own franchise versions. Topping the list are the food franchisees from those offering burgers to pizzas to baguettes. Franchising.com has a long list of franchises based on industry. You can choose from:
Beauty
Business Services
Children's
Cleaning and Maintenance
Computer and Internet Services
Construction
Education
Entertainment
Financial Services
Fitness
Franchise Consultants
Health
Home Services
Medical
Moving and Storage
Pet
Recreation
Retail
Senior Care
Small Business
Staffing
Traveling
Vending
Yes, there are many types of franchises in the market today. It is important that you are aware of them so you'll know what you are getting into before you make an investment.
Seriously considering a franchise? Check out the DetailXPerts franchise opportunity. You'll have the advantage of investing in a business format franchise that has a proven track record, a recognized brand, a simple concept, and a set of values that distinguishes it from all the rest.