DetailXPerts Automotive Franchise Year End Review: A Stronger Foothold
2016 may be drawing to a close, but for DetailXPerts Automotive Franchise, the best is yet to come as more and more franchisees join us in spreading our mission and vision.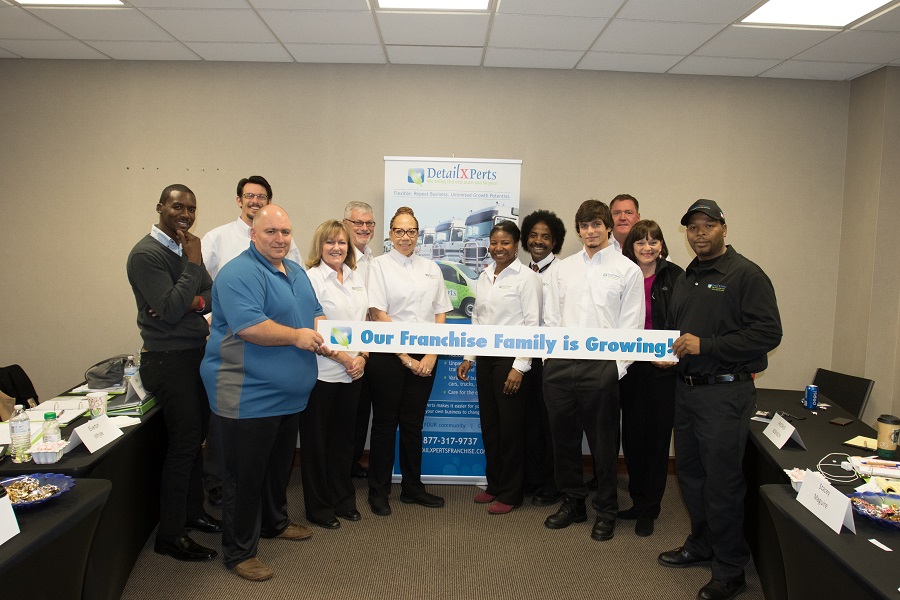 Over the past ten years, DetailXPerts Automotive Franchise has been promoting its triple bottom line philosophy of People, Planet and Profit. As with the previous years, we do a year end review to learn if we did align with our core values and enable us to create better strategies to further ensure our success and that of our franchisees.
DetailXPerts Automotive Franchise: Our Values
Since the beginning, we have focused our time and effort towards the fulfillment of our mission and vision statements: protecting cars, providing jobs, and caring for the environment.
Early on, we knew of our limitations – after all, a single steam cleaning car wash can only do so much. So we needed a grander stage to spread our values – an automotive franchise.
Extending our reach
It is exciting to see how our automotive franchise continue to expand geographically. From only two franchisees a few years ago, we now have twenty-two, spread across the nation and elsewhere in the world.
Our franchisees
2016 has indeed, been a good year for us. We now have seventeen more franchisees that help spread our green values, provide jobs to those who are in need while earning in the process.
Our new franchisees are: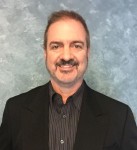 Joe Gonzalez was a seasoned retail executive prior to becoming a DetailXPerts franchisee. The business matches him perfectly. As he says, "I love cars, I love California, and I'm excited to be on the cutting edge of a business that will help California's water crisis."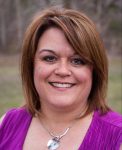 After working as a Human Resource Executive for over 25 years, Sherri decided it was time to focus her attention on her family, while still earning a decent income. But when it came to choosing the best business opportunity for her, she wanted something that would positively impact the environment, unique, reasonably priced entry and simple to operate. All these, she found in DetailXPerts.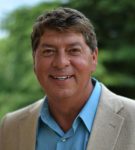 What is a high-profile executive doing in a truck wash business? He discovered that it did not need a huge initial capital; it is marketable and scalable even with just a minimum number of employees and equipment; it seems to provide a fast ROI; and found the sincerity of the DetailXPerts family in their desire for the success of all their franchisees. His DetailXPerts business also allows him the "freedom to chart his own course; manage his time more freely with family and personal things; serve and interact with customers; drive a brand that he believes can be very successful from an earnings and community engagement standpoint."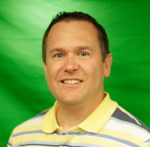 David Barlow, being a former executive in a nationwide omnichannel retailer, knew that his skills and experience were not enough to establish a profitable business. He needed a good product and his research led him to DetailXPerts. He says, "For me I loved the simplicity of the business and that no one else can offer detailing the same way.  I was looking for something unique that no one else would be offering in my market.  Then as I realized what a wonderful business family this organization has, that was the final selling point/deciding factor for me.  After seeing a demo I was in love…"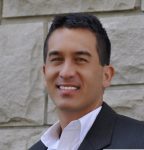 This former US Army Captain and multi-awarded management professional is the proud owner-operator of DetailXPerts of The Woodlands Texas. He chose DetailXPerts for  its wise use of water and green products. "Cleaning vehicles with a revolutionary steam cleaning technology is incredible. It takes the cleaning experience to another level. Clean vehicles are important for sanitary reasons and for improving the quality of life and driving experience for everyone riding in the vehicle," he says.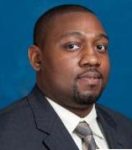 Koray Benson, a certified vehicle lover and former Operations Manager of an Original Equipment Manufacturer (OEM), is determined to wipe out the worst enemy of vehicles in Lousiville: Baudonia that leaves nasty black spots on surfaces. Here's how he does it.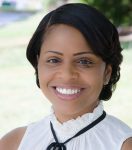 Owning her own business has been a long-time dream of Captain Desiree Wagner. She wanted to be her own boss so she can spend more time with her two energetic children. So when the opportunity arose, she did her research and decided on DetailXPerts for its profitability, flexibility, and green values. She says, "First was the convenience of working from home.  Next was the product.  I also was impressed with the amount of support they provide.  And finally, the growth potential."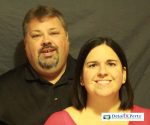 Bryan and Gail McKinney has what it takes to make their local car wash business rock. Bryan uses his extensive experience in training people to make prompt, honest and efficient detailers to ensure safe and top quality detailing all the time; while Gail has a solid background in the automotive industry and customer service.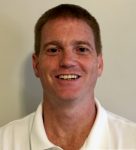 Hard work does pay off. This is especially true with David Brown,  a driver turned sales manager and now the owner of DetailXPerts of Greensboro. Once he had enough savings, he searched for the perfect business opportunity with the right balance of profit, flexibility and service excellence. These, he found in DetailXPerts. As he says, "A good franchisee is someone who cares more about providing the best service possible to all clients instead of making money. We all are here to make a profit but I believe that the money comes when you provide a great product, with great service."
Monthly Themes
From January through December, we offer various incentives to make vehicle owners aware of specific environmental and health issues.
In January, for instance, our Winter Good Health Promotion encouraged vehicle owners to keep their vehicle interior clean by offering a 10% discount on organic interior cleaning. In April, we offered 10% discount on all steam cleaning services in observance of Earth Day.
In October, 10% of our profits went to the American Cancer Society to help raise funds for research into cancer cause, prevention, diagnosis, treatment, and cure.
To help repurpose PET bottles that otherwise clog waterways, we launched our Christmas PET project this December.
Intensified Training
To further ensure superior detailing the eco-friendly way, DetailXPerts conducts regular training and provides support to its franchisees at every level.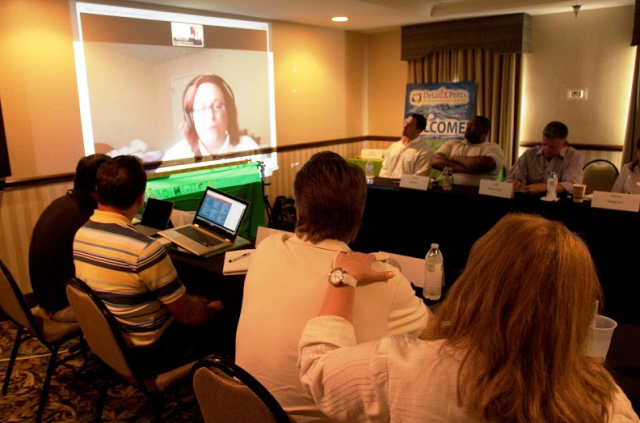 Our franchise blog has information on all aspects of running a car wash business: operations, management, recruitment, profitability and other worthwhile tips and tricks. It is also a great resource for those who are seeking for business opportunities.
To 2017 and Beyond!
This completes our year end review. 2016 may be drawing to a close, but for DetailXPerts Automotive Franchise, the best is yet to come as more and more franchisees join us in spreading our mission and vision.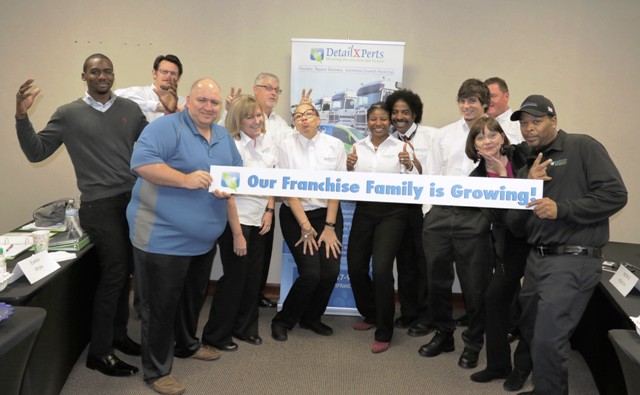 Want to be a part of something great? Download our free franchise report to learn how.