New Business Trend: School Franchise and Education Franchise
Here's what you should know about the education franchise along with a list of the most popular schools available for franchising.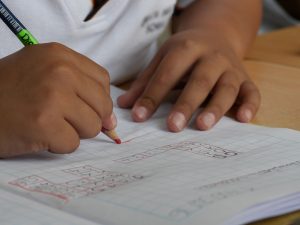 With more than 50 million children and adults enrolling in learning institutions nowadays, a school or education franchise seems to be a very viable means of securing a stable income while being one's own boss. But what are they really all about? Is there a difference? Are there certain regions where this is a popular option?Are there certain subjects which attract more attention?
School Franchise and Education Franchise: What works?
First, let's differentiate education from schooling. Education is, in its simplest term, practical knowledge acquired over the years. You can be educated on a particular subject anywhere, anytime. You can learn a new language, a new skill, or even a new culture.
Schooling, on the other hand, is referred to as formal education. This is the one that deals with Pre-school to 12th Grade, college and university level degrees.
In this blog post, we will focus on education franchises that deal with children.
Education franchise: An overview
In an education franchise, after paying royalties and other fees, you can use the franchisor's brand and system, including training, support and other services.
Everything will be provided to you –  teaching materials and devices, posters, decorations, forms and the like to ensure that you duplicate the franchisor's standards.
Most popular education franchises
There seems to be a corresponding school for everything, from enhancing academics to freelancing and even dog training! But which types of schools are most in demand?
Schools helping children improve in their academic performance top the list. Here's the top ten from an article written by Laura Tiffany for Entrepreneur, along with links to information regarding each franchise's costs, fees, and others.
[table id=6 /]
Points to consider
1. Region
A lot of entrepreneurs think that an education franchise is just like any other franchise. This is, according to Avichal's Blog, the reason why most startups fail. Avichal says:
The average person in a developed country does not think about education the way a well educated VC or entrepreneur thinks about education. Well educated people think about education as an investment. The average, middle class person thinks about education as an expenditure, not an investment.
He went on explaining why cultural and regional differences matter in education. Asians will generally spend their fortune on securing quality education for their children so they will be assured of better jobs, and hopefully, an improved way of life. People from developed countries think otherwise.
2. Initial capital
Generally, starting an education franchise does not need a huge initial investment since you can offer it at home. Kumon, for example, requires an initial investment of $69,428 – $140,626; a net worth requirement of $150,000; and a liquid cash requirement of $70,000.
3. Professional requirements
Having a degree is not really a requirement to owning an education franchise. But put yourself in customers' shoes. They will pay top money to ensure the future of their children through specialized training. Who do you think they will trust more – somebody who has a Degree in Education or similar courses or somebody who barely finished 12th grade?
4. Social responsibility
You know why some edupreneurs fail? It's because they looked at their business as just that- a business. Running a school is a social responsibility. It gives you an opportunity to do good to humanity. Your school is there to shape children's minds to become better versions of themselves. Commit yourself to achieve this end and success will not be far behind.
Go for a school or education franchise if you honestly believe that you can. Otherwise, you might want to look at other options like DetailXperts Automotive Franchise.