10 Franchise Mistakes You Don't Want To Make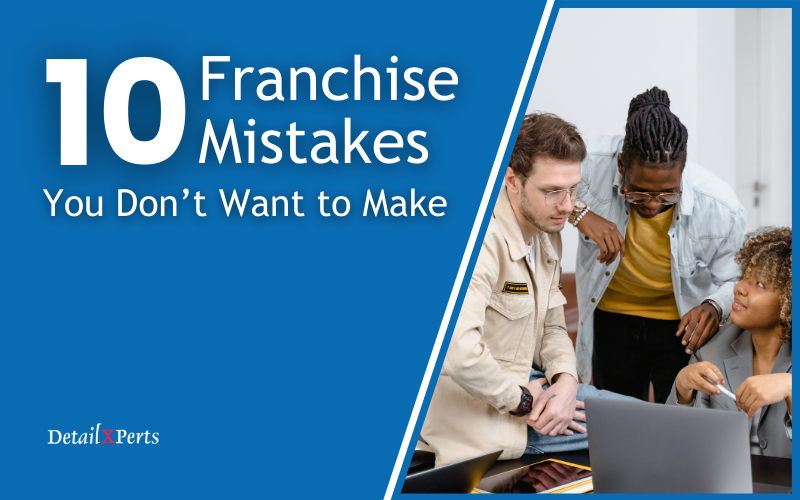 Have you ever wondered why some new franchisees run their business smoothly while others seem to be at a loss?
It's because the first carefully considered all their options before buying into a franchise. Thus, they were able to avoid grave mistakes that could have affected the stability and profitability of their business.
New Franchisees: 10 Mistakes You Should Avoid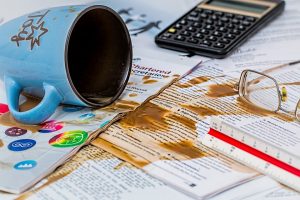 1. Not Doing Enough Research
Some new franchisees think that just because a certain franchise generates a lot of profit in an area, it will also be profitable in their location. So they contact the franchisor right away without doing sufficient research.
Before joining a franchise, you should first conduct a thorough analysis. If you are, for instance, considering a smoothie franchise, do a competitive research and analysis in your target area. How many smoothie stores are there? What are their best selling products? Are their prices competitive? Do they have a website? Do they have favorable reviews?
You should also check the stability of the franchise and the experience of the franchisor. How long has the franchise existed? Are there frequent store closures? What about the franchisor? Does he have enough experience and clout?
2. Not Doing a Competitive Analysis
If you are, for instance, considering a smoothie franchise, do a competitive research and analysis in your target area. How many smoothie stores are there? What are their best selling products? Are their prices competitive? Do they have a website? Do they have favorable reviews?
3. Not Understanding the Needs of Target Demographics
You should also consider the demographics of your target customers. How many are males? Females? Which age group buys the most? What are their interests? What are their lifestyles?
Understanding your target demographics gives you an idea on how to connect with your target market and ultimately help you create effective marketing strategies.
4. Thinking That You Are Creating Your Own Destiny
Understand that as a franchisee, you become your franchisor's brand ambassador in your location. As such, you have to comply with the franchise's set rules and guidelines, no more, no less. This is because franchisors have to be sure that the quality they are known for is replicated in all of their franchises. A franchise is not the business for you if you long for creativity – or creating your destiny.
5. Underestimating Costs
Got enough funds for the initial cash outlay? Have you included ongoing fees like royalties, product expenses, etc.? New businesses, franchise or owned, generally do not make profits in the first year. Do you have enough to tide you over? If not, you might want to reconsider. Preparing for the initial cash outlay alone is setting up yourself for failure.
6. Not Having a Business Plan
Just like anything else, joining a franchise requires a business plan. Think of it as your business' roadmap. It guides you through your franchise journey. Whenever you feel overwhelmed with your business, open your plan to check if you are on the right track. Not to mention that a well-written business plan is your best ticket to attracting investors.
7. Not Marketing on the Local Level
There's a misconception that the marketing side of the business is shouldered by the franchisor. The truth is, the franchisor only handles marketing on the national level. They can guide you on how to do it, or help connect you with other franchisees who already have a working knowledge of how things work. You have to be prepared for the extra expense needed to implement marketing strategies.
8.  Not Establishing a Good Company Culture
Some business owners feel that providing competitive pay and benefits are enough to keep their employees happy. Studies show that this is not the case. Good communication between managers and employees, cross training, recognition, and praise contribute to the happiness and satisfaction of workers. And as we all know, happy workers are better workers. Better workers make customers happy. Happy customers make the best promoters. A well-promoted business becomes a more profitable business.
Making your workers happy takes a little effort, but the benefits they bring can eventually make your cash registers ring!
9. Not Fully Committing to the Business
Think of a new business as a budding plant. Without sufficient water, air, sunlight, and care, it will die. The same goes with a business. It will not thrive if it lacks proper guidance and direction. Besides, running your business yourself provides you with firsthand knowledge and experience of what works and what doesn't.
Of course, becoming an absentee franchisee is possible if you have a very able and trustworthy manager to take your place.
10. Ignoring the Legal Side of Things
The Franchise Disclosure Document (FDD) is a very lengthy set of legal papers typically made up of 100 to 200 pages. Due to its length and legalese terminologies, some franchisees-to-be simply scan the pages and sign up, only to realize they have committed a grave mistake once issues begin to surface.
As the old saying goes, it's better to be safe than sorry. Hire a lawyer who specializes in franchising to ensure that your business will run as smoothly as possible.
Franchising can provide you with a stable income and more flexible options – if you do it right.
How would you like to check out the DetailXPerts opportunity? We provide extensive training and support to make sure new franchisees make a smooth transition and don't make grave mistakes like the ones listed above.