What's the Best Exit Strategy for Your Car Wash Business?
Knowing the best exit strategy for your car wash business from day one will guide you in your marketing efforts and brand-building. Read more on this topic.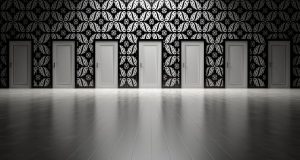 There are several reasons why a car wash owner would want to sell his business. Migration, retirement, burnout, decreasing sales, disputes between partners, new and better opportunities and so on. Whatever reason you might have for considering selling your car wash business, you definitely would want to get value for what it's worth. This is where an exit strategy comes in.
Ideally, you should create an exit strategy right from the start. Plan ahead so your small business will be able to survive even without you. Think with the end in mind. It will help you focus on what, exactly, are your long-term goals for your business. Would you like to transfer ownership to a friend or a relative? Would you like to sell to others? Would you like to have a steady stream of income long after you've handed the reins to someone else?
Knowing the best exit strategy for your car wash business from the very beginning will guide you in your marketing efforts and brand-building. As mentioned earlier, you definitely want to make the most out of the business you built from scratch. You want to profit from it, right? Why settle for less?
But what specific exit strategy is right for you? Below are some of the most common exit strategies to help you decide which will be the best fit for you.
Exit Strategy for a car Wash Business: 4 Types
Sell to friends
This is usually paid in installment, so you'll have a steady stream of income until the transaction is completed. The whole deal is slow, as it may take months, even years before your friend or acquaintance completes the payment. Just make sure that you have a written contract that discusses the payment method. There are two advantages to this setup. First, you'll be turning your business over to someone familiar and can even help out if and when the need arises. Second, your existing employees can retain their jobs, so you won't be leaving them out in the cold.
Pass on to other family members
You still love your car wash business but would like to explore other opportunities? Or, you want to ensure your car wash business live on for generations to come? Then, you might want to consider this strategy. Your business will still be within the family and you can transfer ownership anytime. This might even be the best way to drive your car wash profits up. However, you must be very careful when choosing who to pass your business to. This will avoid future misunderstandings among family members.
Merger & Acquisition
In a Merger & Acquisition strategy, your car wash business can be bought by a larger company or by a business that has a need for your services. In the first case, for example, DetailXPerts can merge and acquire yours, adapt it according to its values, techniques, and strategies. It can keep your employees or hire others. In the second case, a good example is when you sell your business to a huge trucking company so they will have in-house truck cleaning services.
Employee Buyout
No immediate successors but you want to preserve the corporate culture you have painstakingly built? Then, you might want to consider the employee buyout exit strategy. In this option, your employees can pool funds to buy your business. There's one solid advantage to this exit strategy – you'll have loyal workers who'll stick with you from day one and help you grow your business. After all, they'll be getting a slice of the pie.
The disadvantage, however, is that employees usually do not have the funds to buy a business. You can help by recommending them for bank loans or similar fund sources.
Check the DetailXPerts franchise opportunity and talk with an expert and see if you can expand your car wash business through our franchise program.