7 Deciding Factors when Choosing a Cars Franchise
Learn more about the 7 deciding factors when choosing a cars franchise!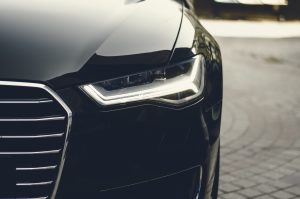 Choosing a cars franchise requires considerable research and evaluation of priorities. It is critical that an equally beneficial partnership exists in the franchisor-franchisee relationship. How would you know if a cars franchise is the best fit for you? Here are seven factors to consider and why they are important in the decision-making process.
Cars Franchise: The 7 Deciding Factors
1. Are there shared values and goals?
As an entrepreneur, the first and possibly most important step to finding a fitting cars franchise is to seek shared values. Every business should have core values or a mission statement. In order for a cars franchise partnership to work as efficiently as possible, the two partners need to have similar goals and priorities set so that the partnership is advancing the franchise as well as the franchisee.
2. Is there personal interest in the field?
Although previous automotive industry experience is not a necessity, interest in the field is important. It would be pretty tough to work at your own business when you have no interest in the operations. You will be taking on this new venture so you should be extremely invested in learning all of its ins and outs. If you are interested, you will be able to properly train all of your employees and be a proficient leader they will all look up to.
3. How much is the investment versus the return?
As in any life decision, it is important to consider financial stance. As a prospective business owner, you need to evaluate your current financial status. This is also the best time to set your future financial goals. Knowing these can help you decide the type of cars franchise that best fits your finances. Cars franchises can vary greatly in financial requirement and profits. For example, there are high investment opportunities like automatic car washes or low investment opportunities such as car detailing franchises. Keep in mind that high investment does not always equal high return. When making a decision, you must ensure that your investment will not put you in a compromising financial situation.  Remember that for startups, ROI can only be realized after a year or so.
4. What type of location will be available?
Ensure that the prospective location is a high traffic area. Out-of-the-way businesses tend to not be as profitable as they are not open to the impulse consumers.  Putting your cars franchise near gas stations and shopping areas is a great way to visually market your service. That's a great way to minimize your marketing expenses.
5. What are the space requirements?
Another factor to consider is the size of the space available for this business. If there is a large lot, an automatic car wash could be an option. If space is limited or unavailable altogether, look into mobile car spas. Luckily within cars franchising, there is a wide variety of space requirements ranging from needing many acres to not needing land at all. There is a franchise opportunity for all ranges! 
6. What time of the year is optimal for best results?
Grand openings are an important step in the franchising process. For the cars franchising world, a mid-winter grand opening in Chicago may not be the most opportune time to begin your service. Make every attempt to take care of all of your preparations during the off season and be ready for business at the beginning of peak season. This will start your cars franchise out on the best foot.
7. What does the surrounding community need?
When looking into cars franchises, examine the needs in your local community. If there are already 5 self-service car washes on the street, then adding one would be a bad business decision. However, if there isn't a single detailing company in the entire town, looking into detailing cars franchises would be worthwhile. If you live in a community that has water issues, looking into a more eco-friendly option would be a great decision.
The takeaway
When it comes to cars franchises, there are hundreds of viable options. This is good news for anyone interested in starting a business and seeking financial independence. Success is sure to follow as long the prospective business owner is willing to invest his or her time, finances, and patience. Owning a car franchise gives the franchisee the independence and freedom to decide how to spend his or her resources. It will also give him or her the support that he or she needs to help not only their family but also their community! 
If you're interested in the automotive field and looking into cars franchising, you can check out the DetailXPerts Franchise opportunity and request more information. DetailXPerts is eco-friendly, has less entry barriers, affordable entry cost, and fees.
Want to learn more about master franchisee or franchising in general? Visit the DetailXPerts Franchise Blog. We have a lot of information, tips, and tricks that you can benefit from.