10 Success Tips for Mobile Auto Detailing Business Management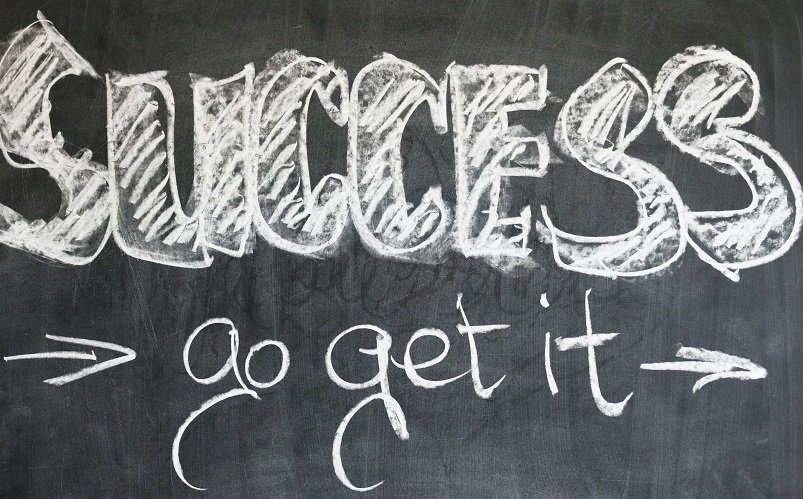 Starting a mobile auto detailing business is appealing to entrepreneurs everywhere. It is much simpler and less costly to set up than other business choices. However, making the business successful is another story. How can you ensure that your mobile auto detailing business management leads to success? With our extensive experience in this field, let us share some tips you can apply to your own venture.
Mobile Auto Detailing Business Management: 10 Success Tips
1. Define Your Target Market
Contrary to what most mobile auto detailing business management executives think, defining and focusing on one particular segment of the market will not slow your business down. Knowing your target market intimately and understanding their detailing needs, common problems, interests, and lifestyle will help you customize your services to what they really want. You can create packages that will appeal to them like recurring services, add-ons, and bonuses.
Knowing your market also helps you determine how you can reach out to them. It lets you craft compelling marketing messages. You'll eventually build rapport with your prospective clients and make your name known within their network.
2. Employ Effective Marketing Tactics
Even if you offer the best mobile auto detailing service there is, you may not have clients if they don't know you exist. Putting yourself and your brand out there i your top mobile auto detailing business management priority. Traditional marketing schemes like producing fliers, print ads, billboards, and signage may add up to your expenses, but will surely give you added visibility. Maximize your online presence and take advantage of all platforms you can use (social media, your own website) to let the public know about the services you offer.
3. Divide the Workload Efficiently
Getting to know your team well and knowing their work dynamics will allow you to build a system that will efficiently delegate all pending tasks. Identify what aspects of the work they are best suited for. Then, harness their abilities in that area. Determine who works well with whom and team them up together. This mobile auto detailing business management tip will cost you nothing to implement. Yet, it can drastically improve your performance.
4. Invest in High-Quality and Reliable Equipment
Most mobile auto detailing start-ups take being cost-effective too far. Consequently, they can skimp on the quality of the equipment they get for their business. Do not make this mobile auto detailing business management mistake! Choose to invest in durable, high-quality equipment that will last so long, it will pay off times over what you initially spent on it.
5. Offer a Variety of Services
Aside from providing the basic detailing services, you should also cover other demands your target market may have. Stay up-to-date with new industry trends. Invest in training your staff on more advanced and specialized detailing services. Offer to use detailing products that match each vehicle's finish and those that cater to your clients' preferences (like eco-friendly cleaning products).
6. Always Be Professional in Your Mobile Auto Detailing Business Management
Another free-to-implement auto detailing business management tip you can immediately put into practice. Always exude professionalism in all aspects of your work. Provide your team with uniforms. Train them how to properly address and interact with your clients. Making a good impression and building good relations with your clientele will go a long way.
7. Value Your Clients' Time
Clients who avail of mobile auto detailing value their time so much. They'd rather pay someone to clean their vehicle for them. Make sure not to waste your clients' time by making them wait or missing appointments. Develop a system of organizing your appointments and tracking your team's activities. This will ensure that everyone delivers their tasks on time.
8. Expand Your Operations
Like most mobile auto detailing companies, you'll probably start small, having just one vehicle and one set of everything to service your clients. When you're doing a good job in providing quality service and in making your clients happy, you'll eventually grow your client base even with little or no advertising on your end. However, stay open to considering opportunities to expand your operations. This would mean adding more units on the road, adapting your auto detailing business management system to handle more hectic scheduling and delegation of tasks, managing accounts that cater to specific industries separately, and developing a replicable system that you can easily turn over to another manager or team lead.
9. Look for Opportunities
There are lots of venues where you can reach your target clients and offer your detailing services. You just have to know where to look and what things to look out for. You can take advantage of public events like car shows or concerts, as well as public spaces such as flea markets. Strike a deal with car dealerships and have them offer a coupon for your services for every car they sell.
10. Know Your Mobile Auto Detailing Business Management Limitations
Managing an influx of appointments entails prioritizing clients you want to work with. Sometimes, with your limited resources, you will have to turn down some requests. You should be able to determine which detailing jobs are worth your time. You may have set a certain pricing for service packages, but in cases when a vehicle is too dirty, don't hesitate to charge more. Take into account the extra time, effort, and cleaning products you use up in detailing this vehicle in comparison to other typical vehicles. Be able to explain to the client the reason for the increase in price and level of his expectations about the job.
Bonus Mobile Auto Detailing Business Management Tip: Constantly Remind Yourself of Your Motivations
Behind any business endeavor is a big why. Some detailers start their mobile services out of pure passion for car care and maintenance. Others have their heart in helping people save time and provide them with the services they need. No matter what your reasons are, always go back to them as you go along. This will help you stay focused on your goals despite the hardships you may encounter.
Quality mobile auto detailing business management requires dedication and hard work. However, you do not have to go through the challenges alone. Opting for a home-based franchise like DetailXPerts will not only provide you with the technical knowledge you'll need to operate your own business, but it will also give you the continuous support you need long after you set up. Call us now to get more information about the business opportunities available we offer.
Sign up for our newsletter to get the latest updates and learn more about running a successful vehicle wash and detailing franchise.