Clothing Franchise: Top 5 to Consider Worldwide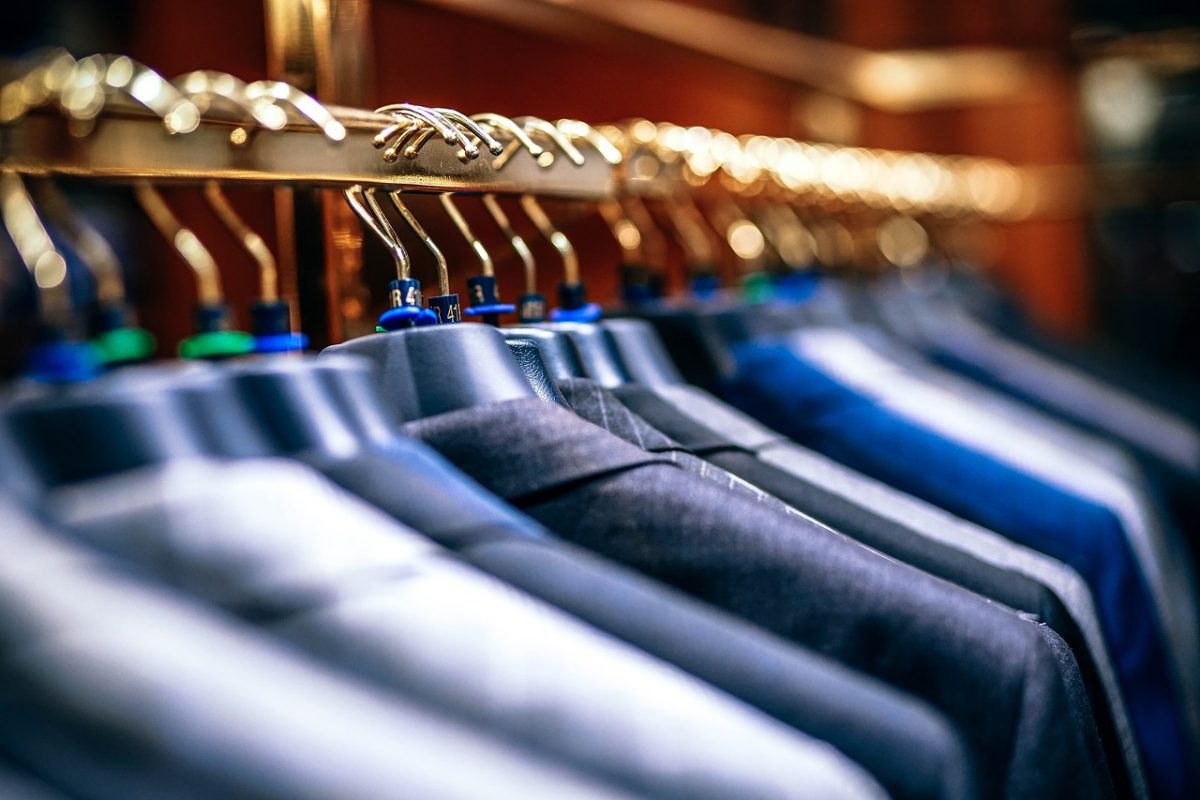 Do you dream of opening your own clothing store but lack the necessary funds? Then, a clothing franchise might be an option for you.Just look at the statistics below.
The global sales of the clothing industry were projected to exceed $1.4 trillion in 2016. It will have 6 to 8% growth in 2017, and grow in worth up to $285 billion by 2025.
These figures are promising, but you have to be ready to do the work. You must be able to commit money and your time in managing your clothing franchise. Prepare a business plan to map out your strategy and identify your target market.
One option to consider to lessen the work involved in setting up your own clothing line is to buy a clothing franchise. A franchise already has a business system in place. Marketing and advertising plans are available for you to use. You will be provided with the technology and the training required to run the business.
Some franchisors would even help secure a good location for your store. And if you encounter problems or need assistance with anything, you can count on the franchisor's support system or your network of other franchise owners. Beware of the downsides to franchising such as paying an up-front franchise fee, paying a percentage of your gross sales to the franchisor as royalty, and having to conform to the franchisor's rules to keep things uniform across all its franchises.
Below is a list of the top 5 franchises that sell clothing items who made into Entrepreneur's Franchise 500 List and 2017 Top Franchises. The rankings were put together from information provided by 988 companies all over the world and were based on the following factors (Five Pillars): cost and fees, size and growth, support, brand strength, and financial strength and stability.
Clothing Franchise: Top 5
1. Once Upon A Child
Founded by the company Winmark in 1984, Once Upon A Child is a retail-resale store with products catering to children's needs like clothing, toys, shoes, accessories and many more. Since it started franchising in 1992, it has maximized its engagement with families from different communities and has refined its offerings to their target clientele. Its stores boast a 62% average gross margin and $966,865 in average sales volume for 2016. Franchise partners take advantage of its proven financial model.
2. Kid to Kid 
This store was established in 1992 by Shauna and Brent Sloan to address the growing need for resale stores in Utah. Banking on a recession-proof business concept, Kid to Kid provides access to more affordable children's clothes and a mall-like shopping experience. Franchise partners are provided with access to marketing resources, technology, tools, exceptional training and support system.
3. Plato's Closet
The store focuses on the resale of current name-brand teen fashions along with books, games, accessories and many others. Plato's Closet is also owned by Winmark and is established in 1998. It was part of Forbes Magazine's $150,001-$500,000 category in 2014 and 2015, and listed under Entrepreneur Magazine's Franchise 500 six years in a row (2011-2016). With a proven and scalable business model, its average gross sales reach almost $1 million.
4. Instant Imprints 
Instant Imprints manufacture imprinted merchandise such as custom t-shirts, embroidery, signs and banners and other promotional products. Based in San Diego, it was established in 1992 and opened its first franchise in 2001. Instant Imprint franchises help their customers promote their brand and create visibility for their business. There are over a million possibilities of creating products and clothing that can be used for business promotion or simply to convey personal messages.
5. Uptown Cheapskate 
Established in Salt Lake City, Utah, this resale store started selling name-brand apparel, shoes, and accessories for young adults in 2008. Its franchise has been recognized as one of the best resale stores in the US, offering opportunities for remarkable growth and returns. With franchise owners earning an average of $102,545 and top owner having $355,374 in net income, Uptown Cheapskate franchise is proving to yield a great return on investment. Its business model provides excellent support to its franchisees while allowing them the flexibility to be themselves.
The fashion resale industry is trending up, as shown by the 4 resale stores that made this list. Its worth is expected to grow up to $4 billion. Some of the clothing franchises selling all brand-new clothing that also made the Franchise 500 list include Mainstream Boutique (#255), Monkee's Franchising LLC (#347), and Apricot Lane (#375).
Clothing being a basic necessity makes its industry thrive across different markets. If you realize that a clothing franchise is not for you, you may want to explore franchising a business for another basic need – transportation. Learn more about franchise opportunities on car detailing and other car-related services by contacting DetailXPerts today.