7 Ways Mobile Detailing Meets the Criteria of a Viable Business Idea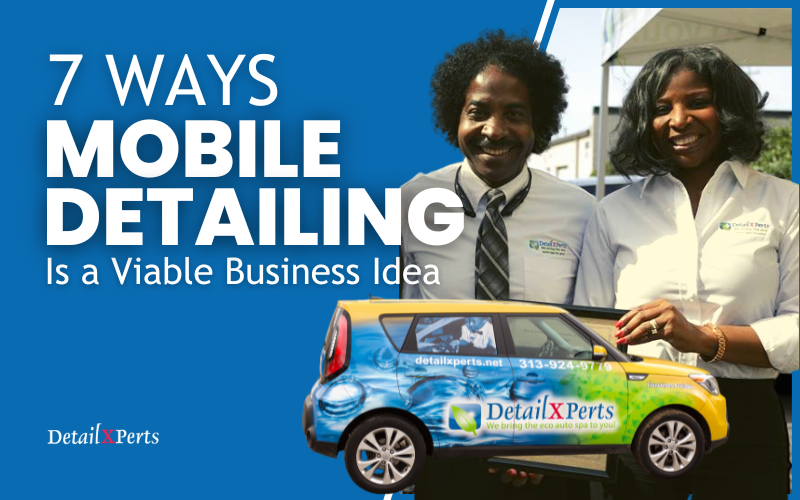 Investing in a new business is a big deal, not a rushed decision. So, before you forge ahead, you need to know the criteria of a viable business idea. Your research starts by asking questions. For example, does mobile detailing fill a need in the market? Can the business thrive amidst changing market environments? It isn't enough to be passionate about car care. It must be a viable business if you want to enjoy long-term success & profits.
How Mobile Detailing Fits the Criteria of a Viable Business Idea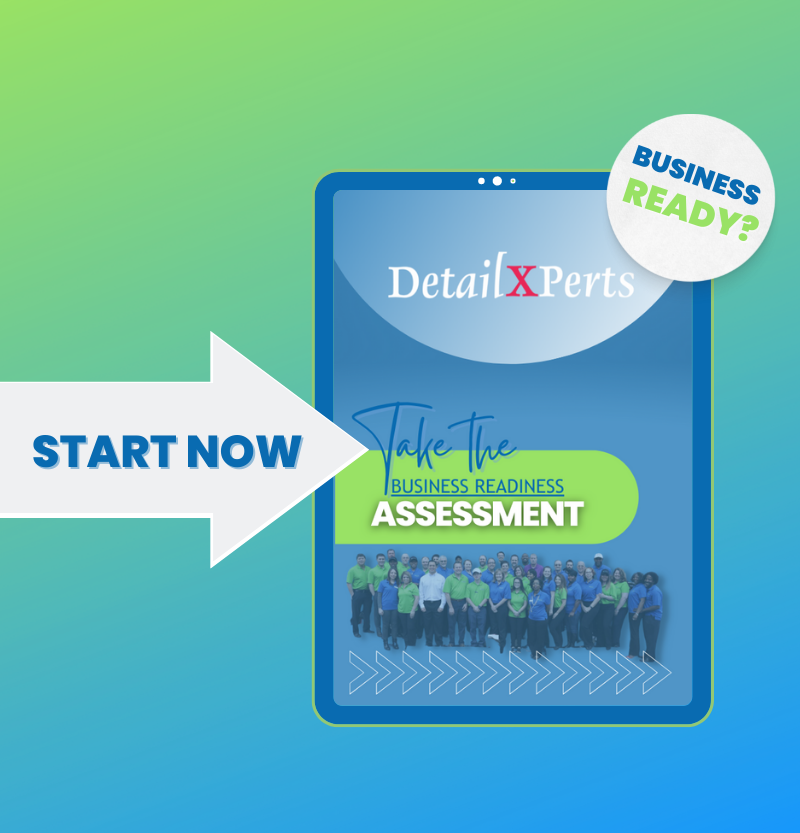 If a business idea is viable, it will meet specific criteria. If it doesn't, you are wasting your time and money on a startup going nowhere. A mobile car wash is a simple business concept, which adds to its appeal. It is a home-based business that relies on a vehicle and a mobile detailing unit to make it work. Here are some other ways mobile detailing fits the criteria of a viable business idea.
1. High Demand for Mobile Detailing
Is mobile detailing something people need and want? Yes, says the latest reports. The global mobile car wash and detailing market is set to grow at a rate of 8.9% from 2022-2032, reaching a valuation of $22.9 billion by 2032 end.
Demand for mobile detailing continues to grow because it is a timesaving service. Fast-paced modern life shapes consumer buying habits. People don't want to sit in line at a car wash. Instead, they want the convenience of a car wash that comes to them.
Also, environmental regulations are prompting more people to turn to professional mobile detailing. This is because household car washing methods are not always green. For example, pressure washing uses a lot of precious water. It can also create contaminated runoff. Therefore, seeking out a mobile water-conscious car wash is the perfect eco alternative.
2. Mobile Detailing is a Profitable Business
Profitability makes a business viable. It won't survive in a competitive market if it runs at a loss. A mobile detailing business has the potential to make a lot of money. First, the cost to start a mobile car wash is lower than many startups. There are fewer overheads and no high production costs. For example, you don't need to lease or buy a building. You can keep equipment costs down, too. Reducing startup costs makes it easier to increase profits without delay.
Second, you can build profits around a niche target market for mobile car care. For instance, you can use mobile detailing equipment to clean aircraft, boats, or fleets. Then, boost profits further with add-ons, such as engine cleaning or paint correction. See our guide to a Profitable Mobile Car Wash.
3. Flexible and Scalable Business
Scalable mobile detailing fits the criteria of a viable business idea. Simply put, scalability is your business capacity to grow to meet increased demand. As your mobile detailing business grows, you start to enjoy healthier profits.
Furthermore, you can scale at your own pace. Mobile detailing is a flexible business. You don't have the high expense of expanding a set location. Instead, start with one mobile detailing unit, then add one, two, three or more units as you see fit.
DetailXPerts offers franchise owners flexible business models. It gives you more freedom to scale your business according to market demand and personal preferences. Additional detailing units allow you to cover more locations and reach more customers.
4. Uniqueness is Included in the Criteria of a Viable Business Idea
A viable business should have a unique concept. This is the criterion that sets it apart from its competitors. Mobile detailing can be innovative and forward-thinking. And when it leads the market with new ideas or the latest technology, it will continue to attract more customers. You'll enjoy more profits as a result.
For example, DetailXPerts uses innovative steam technology to clean cars, office buildings and more. The science behind steam cleaning vehicles responds to customer demand for deep cleaning and sanitization. And this demand is not limited to one market, so you have opportunities to make even more money.
5. Resilience
Mobile detailing satisfies the criteria of a viable business idea because it shows resilience. This flexible business model can change and adapt to the economic mood and your clients' needs. It is easier to scale your business up or down with mobile units than a traditional car wash with fixed overheads and a higher capital outlay.
Furthermore, you can diversify your mobile detailing business. For instance, look at DetailXPerts Unique Selling Proposition. It is a mobile cleaning business, profiting 3 ways. It can use its unique steam technology for a mobile car wash, fleet cleaning, and janitorial services.
6. Environmentally Friendly
Think about what customers want and how this affects the future of the mobile car wash market. For example, these days people are more aware how their actions impact the environment. They want greener services that are kinder to the planet. Mobile car wash market reports reveal that demand for biodegradable soaps over conventional cleansers is rising.
Additionally, washing cars with little or no water will continue to trend. Especially when at-home washing methods become more restricted in drought-stricken areas.
7. Outdo the Competition
A viable business has a clear competitive advantage. And mobile detailing can easily outperform the competition. It does this by meeting customer needs more efficiently than traditional car washes. For example, this is how DetailXPerts mobile detailing stands out from the rest:
Convenience: mobile detailing satisfies the growing trend for timesaving "doorstep" car cleaning services
Environmentally conscious: using steam technology to clean an average size car with only 1 pint of water
High quality: high-temperature steam cleans and sanitizes to achieve immaculate results
Experienced team: the criteria of a viable business idea needs the backing of a great team. Our professional, friendly and hard-working employees help to retain loyal customers and secure repeat business.
Your marketing strategy is also crucial when it comes to beating the competition. For instance, the Ultimate Guide to Market Your Car Wash shares tips for dominating the car wash industry.
Conclusion
Mobile detailing checks all the boxes for the criteria of a viable business idea. High demand for services, profitability, competitive edge, scalability, and eco-friendly methods make this type of car wash viable. But success is not guaranteed, especially at the startup stage, not without additional support. However, owning a mobile detailing franchise business can help you manage any risks and challenges compared to building from scratch.
DetailXPerts is a hard-to-beat franchise business investment. We know it meets the criteria of a viable business idea because we have spent 20+ years getting it right. Our mobile detailing is a flexible, proven business model that gives you more control over your time, finances, and work-life balance. Moreover, we provide training, marketing strategies, ongoing support and green technology that supports our belief that "a better clean begins eco clean".
If you want to pursue your dream of owning a thriving, green eco business with a distinct edge over the competition, why not take the first step now? Fill out our Business Readiness Assessment Form to see if you're a right fit for mobile detailing with industry-leading steam tech that can dominate in three thriving markets.