How Mobile Detailing Fits the Criteria of a Viable Business Idea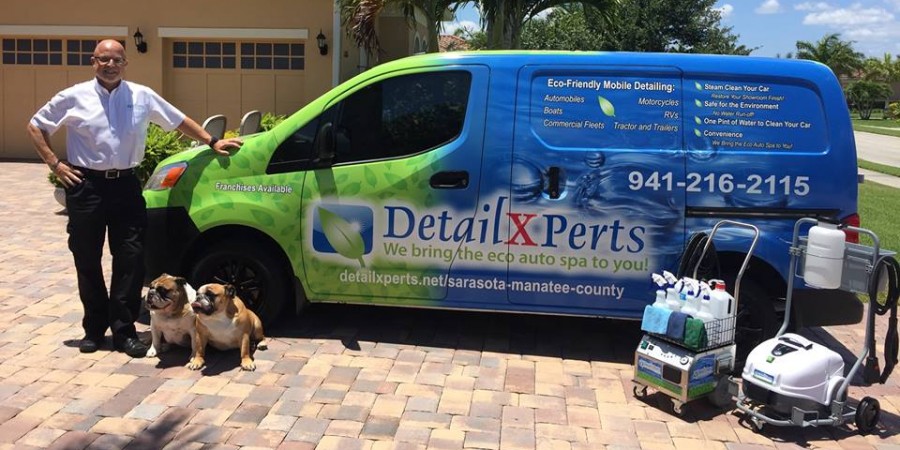 If you're a would-be entrepreneur, researching about the criteria of a viable business idea is only natural. After all, you would want to invest in something that will provide you and your loved ones with a stable income for years to come. Knowing these criteria can help you decide whether a certain business is right for you. Take a mobile detailing business, for example. Is this viable enough? Let's find out.
Does a Mobile Detailing Business Fit the Criteria of a Viable Business Idea?
Do you enjoy taking good care of your car so much that you want to turn your knowledge and skills in detailing into a profitable business? The idea of opening a mobile detailing business might be perfect for you. Unlike traditional car detailing businesses that operate in their own shops, mobile detailing involves traveling to where the client's car is (could be at his/her home or office) and doing the detailing services there. You will have the option of running your business from your home or join your team outdoors and detail cars you've only admired from afar before. But does it fit the criteria of a viable business idea? Let's explore.
1. Profitability
Perhaps profitability is one of the most important criteria of a viable business idea. As an article in The Balance states, a viable business is one that can survive for many years because it can stay profitable over a long period of time.
Now how does a mobile detailing business fit this criterion?
First, the startup cost of a mobile detailing business is significantly lower than what others require. Food businesses like McDonald's can go as much as $955,708 and $2.3 million in franchise fees alone. Clothing franchises have fees of hundreds of thousands of dollars. Mobile detailing franchisees, on the other hand, have startup costs of approximately $35,000.
And since it's mobile, there's no need to build costly. You can opt to start small, limiting your services to those that don't need expensive tools and equipment. With expenses minimized and a high level of demand, you can enjoy more profits as your business grows. You will have the freedom to control your earnings by stretching your work hours and number of cars serviced on a daily basis.
2. High Long-Term Demand
A viable business has products or services that are sought after by customers year after year. With the rise of new vehicle owners who lack the time to clean their rides the market for a professional car detailing service is growing. Experts expect it to continue to grow as newer cars become more and more tedious to maintain and need professional detailing services more regularly.
3. Scalability
Being able to expand and have the flexibility to take your business to a direction of your choosing are also criteria of a viable business idea. It is easier to execute a business decision to scale up and grab the opportunity when it shows itself with small businesses like mobile detailing.
While some big car wash companies might involve complicated and expensive actions to expand, a mobile detailing business can easily add equipment or tools for more specialized services or more mobile car detailing units to be able to cover more locations.
4. Uniqueness
A viable business stands out from its competition. It originates from a unique concept and has a clearly defined identity on the market. Mobile detailing is still relatively new. Not everyone knows that they can have their car detailed as they work or at the comfort of their homes as they do their chores. It provides the clients with the professional detailing their car needs at the same time allowing them to reallocate the time they're supposed to spend driving into a car wash establishment into their more urgent tasks.
5. Resilience
Viability means having the ability to thrive amidst changing market environments. Having the option to start small exposes a mobile detailing business to fewer financial risks. It will be easier to bounce back from a market crash in mobile detailing compared to a traditional car wash with higher capital outlay. The flexibility of the business model allows you to adapt to your clients' changing needs.
6. Professional Team
The criteria of a viable business idea cannot but include a great team implementing it. A mobile detailing business can be pursued by purchasing a franchise. The beauty of owning a mobile detailing franchise is that you can take advantage of a proven business model. You will get all the support you need for your business including professional training that will be provided to your team, marketing strategies, and the provision of necessary technology.
Mobile car detailing fits the criteria of a viable business idea. However, just like any other business, it comes with challenges and risks, especially at the startup phase. You can manage the risks significantly, focus your efforts on growing your business (instead of building your business from scratch) and maximize your earning potential by getting a franchise. DetailXPerts, with its years of expertise in the car detailing business, offers affordable home-based franchise options. Interested? Sign up for our monthly newsletter to stay updated on all things car wash and detailing business and franchise!