What's Considered a Low Investment Business in the Car Wash Industry?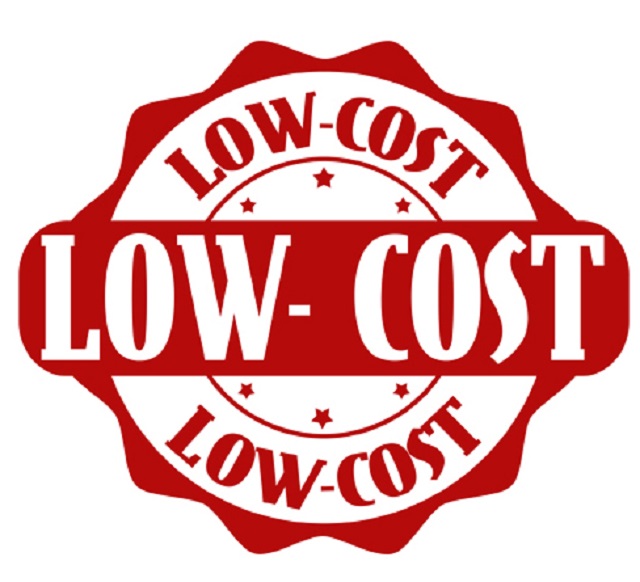 With a lot of low investment business options nowadays, some would-be entrepreneurs wonder which is the right one for them. But before we delve deeper into the most viable car wash industry option for you, a brief discussion about what constitutes a low investment business is essential.
Some people mistakenly believe that a low investment business in this industry equals to very little cash output. They just have to purchase a couple of pails, a few microfiber towels, hose and brushes. Or add another hundred bucks to set up a website and accounts on some social media platforms.
Another cheap option, they think is to set up a website for affiliate marketing along with selling car wash services and products online.
However, such ideas on what a low investment business is are unrealistic if you are after a brick and mortar business in this industry.
So what really constitutes a low investment business? Is there a definitive set of criteria?
What a Low Investment Business Is
A low cost offering, according to the Boston Consulting Group (BCG) is one which companies have had to design new models to serve a large segment of customers with limited financial means.
The BCG also states four golden rules of a low investment business:
The business is not low margin. It can be highly profitable.
Moreover, it is not low quality. It is, usually, narrower range.
Additionally, it is not a cheap imitation. It is true innovation.
Finally, it is not unbranded. It frequently has the support by potent brands.
DetailXPerts: An Example of a Low Investment Business
Does DetailXPerts fit the criteria of a low investment business? Let's take the above criteria into consideration.
DetailXPerts Is Not Low Margin. It Can be Highly Profitable.
When you join the DetailXPerts car wash franchise, you can start a business with low initial investment. But this is not tantamount to low margin. The only reason for the low initial cash outlay is because you'll be joining a franchise.
You can start your business with $57,000-$128,000, which is quite low when you compare it with other businesses in the industry. And based on the performance of our franchisees, it is highly profitable.
DetailXPerts Offers Superior Services.
We can offer superior detailing services because this is what we have chosen to focus on. We do not have a gasoline station to operate, or a convenience store to run. With us, it's only detailing of various types of vehicles, no more, no less.
We have trained our franchisees and detailers to do just that – provide high quality detailing services. They undergo extensive training so we can be sure they deliver the same superior services our company is known for.
DetailXPerts is True Innovation.
DetailXPerts was conceived from a child's vision – cleaning cars with steam. That vision was brought to reality by the company's CEO, an engineer who had been working with steam for decades.
At a time when car washes were still using the traditional hose, soap and water method (that spent 52 gallons of water for cleaning an average-sized car), DetailXPerts offered mobile detailing using steam. This process uses only a pint of water for cleaning a car. And since only organic cleaning materials are used for cleaning, chemical runoff is prevented.
DеtailXPerts is a Recognized Brand.
DetailXPerts has 90 franchise units spread across the nation and in countries where water crisis is evident. The company has been featured in US TV shows and magazines for its unique steam cleaning methodology for all types of vehicles without harming the environment.
Be Informed!
Franchises like DetailXPerts are considered low investment businesses. But before buying into one, it is best to know the following:
1. How to Calculate Real Franchise Cost
You might join a franchise after learning that it only requires a minimal cash outlay. But the reality is, that fee is only for joining the franchise, so it can allow you to use its brand.
This might not include the royalty fee, upgrades, and so on. So be very aware. You must know how to calculate real franchise cost before you affix your signature to any type of contract or agreement.
2. The Franchise Disclosure Document
The franchise disclosure document is a lengthy one, typically 100-200 pages long. It will be given to you ten to fourteen days prior to signing. This is to give you enough time to review it.
If you are not keen on reading lengthy documents and legalese terms, it will be best to seek help from a lawyer specializing in FDDs.
Yes, you can own a low investment business that can provide you with stable profits later on.  Check the fine print – know your rights and limitations to avoid legal issues later on.
You may also want to check the DetailXPerts franchise opportunity as it is definitely a low cost franchise opportunity with no hidden fees or costs.