How to Start a Car Wash Business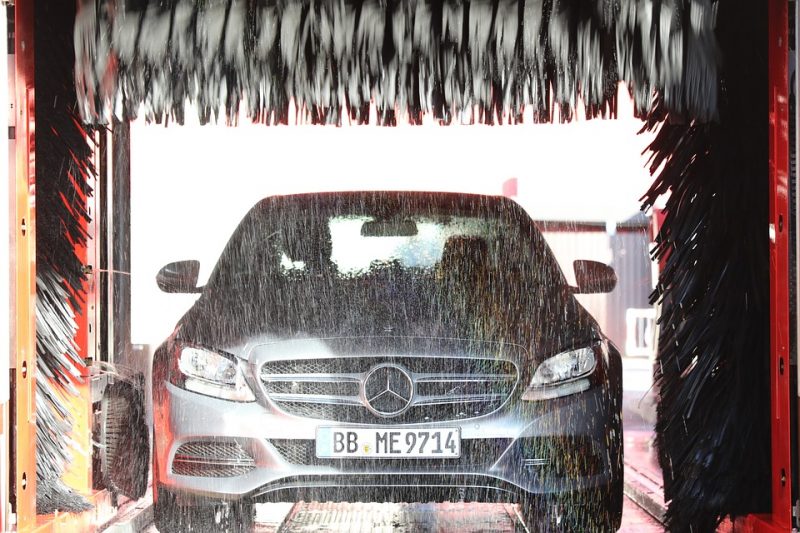 How to start a car wash business? This is one of the questions you have in mind every time you see hundreds, if not thousands of vehicles plying the roads every single day. Vehicles that, like yours, need periodic cleaning. That's a lot of business if you have your own car wash!
But let's get real. A car wash business, no matter how simple it might sound to many, is just like any other business. There are some questions you need to consider. You'll need an effective and flexible business plan to guide you through. Also, you'll need to find a good location. You'll have to recruit the right people. You'll need to learn the financial side of things. And don't forget to ask yourself this basic but very important question – is it the right business for you?
How to Start a Car Wash Business: Let Us Count the Ways
Building from Scratch
Building a car wash from scratch gives you the freedom to decide each of its aspects. You can choose a fixed location or go mobile. Further, you'll need to create a business plan to guide you through and hopefully use it for getting additional funds.
You'll be the one to buy the necessary materials, tools, and equipment. Then, you'll need a good car wash menu, logo, and promotional materials. Not to mention that you'll do the recruitment, marketing, and financial strategies yourself.
Buying an Existing Car Wash
Yes, it is possible to buy an existing car wash, but you have to be very wary. Look for permits and licenses. Check if these are updated. Ask for documents – business plan, cashflow, and so on. Do your research. Ask the owner's neighbors. Also, read reviews. What do people have to say about it? Has the car wash received any complaints from neighbors due to its employees? Water reclamation systems? How about customers? Does it have a lot?
These questions might sound elementary, but very necessary. These will give you an idea as to how the car wash performs. You wouldn't want to put your money in a can full of worms, would you?
Joining a Franchise System
Owning a car wash through a franchise is becoming a popular option for would-be entrepreneurs. Unlike the first two options, where you'll have to do everything on your own, joining a car wash franchise gives you the advantage of guidance, training, and support. The initial cash outlay is lesser than building a car wash from scratch or buying an existing one. However, aside from the one-time franchise fee, you'll be paying recurring fees.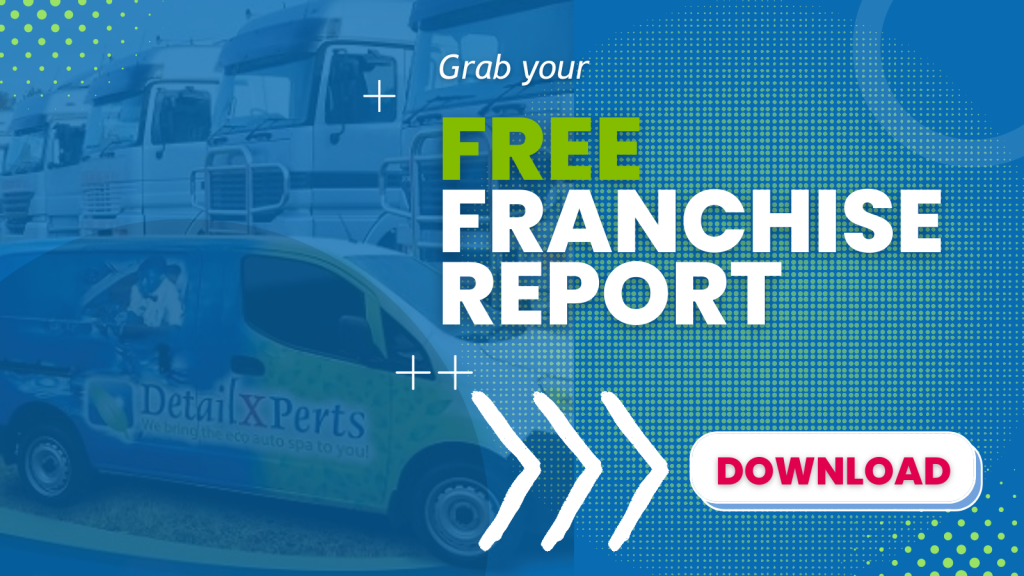 Car Wash Business Startup Problems
We never claimed that starting a car wash is easy – because it isn't. Along the way, you'll encounter difficulties, which, if you are not prepared for, can ruin your chances of success.
We're not claiming that the tips below can usher you faster to success, but they can help.
Missing the Target
One of the most common mistakes of startup car wash owners is not conducting a thorough target market research. it is not enough to know the total household incomes of a certain demographic. You have to learn what makes them tick. What are their interests? What brands do they patronize? Where do they go shopping? Knowing their preferences will help you create a car wash menu that customers will love.
The Seasons Are Changing
During autumn, leaves fall – and so do car wash profits. Fall is the slowest season for your type of business, while winter is the strongest. This is why you have to prep your marketing and promotions during the slowest seasons. Offer discounts, create juicy promos that people will find irresistible.
The Balancing Act
Some startups forget that they have lives outside their business. For them, working relentlessly can help them achieve their goals faster. Unfortunately, as studies show, productivity wanes when there's no work-life balance. Yes, you can work hard – nobody's stopping you from doing that. But make sure you still have time for family, recreation, and other activities that are close to your heart.
Oh Yes, You Have to Do the Math!
Another mistake that startups make is not taking the financial side of things seriously. As long as their car wash is raking in cash, it's A-ok for them. But this should not be the case. You yourself should be aware of your cash flow, expenses, and other monetary issues.
Start by creating a realistic financial assumption in your car wash business plan if you don't have one yet. Make sure you cover all the elements, from the projected income statement to the cash flow.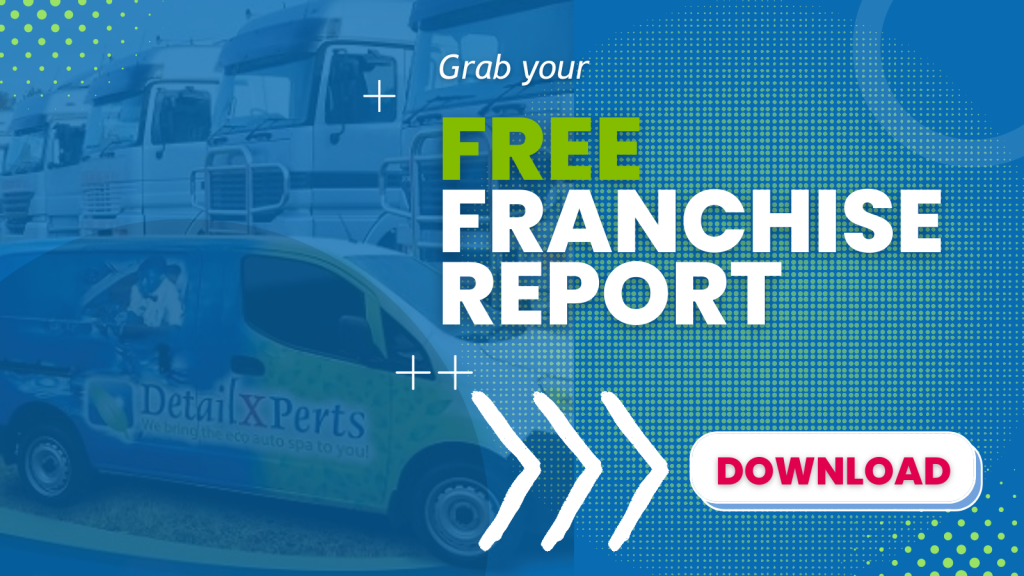 Not Building Relationships
Your customers and employees are the lifeline of your business. This is why it is very necessary to build good, harmonious relationships with them. Establishing good relationships with your employees will help you resolve workplace conflicts better. Empower your employees so they can act on your behalf. This way, issues that may arise on the job can be resolved by your employees immediately. As a result, you will have happier, more satisfied customers!
Choosing the Type of Car Wash Business
By this time, you might be thinking what type of car wash business to run – hand car wash, self-service car wash, automatic car wash, joining a franchise, to offer or not to offer mobile detailing, single or multi-unit, etc.
Below you will find links to articles that explain each type of car wash.
Choosing a Location
Location, location, location! They say it can make or break a business.
Sadly, choosing the best location is one of the most common mistakes a startup car wash owner makes. They look for locations with high traffic volume (which is really recommended). When they find out how expensive the rental is or the asking price is (if the owner wants to sell it), they renege and try to find a cheaper location. They think that by offering superior detailing services coupled with the right marketing strategies, they will eventually make it.
Unfortunately, those who chose that route either have already closed shop or barely made profits. Just think – people are so busy – they barely have time to have their cars cleaned themselves so they take them to the nearest car wash. Of course, there will always be a few vehicle owners who would take some time off just to have their rides cleaned superiorly, but as we said, they are a few and far between.
A good alternative is offering mobile detailing services. You can operate your business right in your garage or backyard. You just need a phone, good internet connection, a booking system, a vehicle to house your tools, equipment and cleaning products and you're good to go.
Market Research
Yes, we agree that a car wash business answers a need – to clean vehicles of people who lack the time to do it themselves. But with car washes mushrooming everywhere, how can you be any different? How can you ensure your ROI?
This is why a thorough market and competitor research is needed. Sadly, some startup car wash owners open their business without conducting proper research.
So why not do it the right way? Here are some articles that can help you out:
Business Planning
Ah, yes. The business plan. We keep on reiterating its importance. It serves as your guide, a map that will help guide you as a car wash owner. Some startups do away without it because they think they only have a small backyard business anyway.
Here are some articles to help you create your car wash business plan.
Marketing Planning
For your business to thrive, you need to plan your marketing. Here are some articles to help you:
Startup Costs and Seeking Financing
As you go along your new business, you'll find that the money you initially allotted is not enough. Not knowing where to get that extra funds is one of the most common issues not only of car wash owners but other business startups as well. Check out the articles below to give you ideas on this topic.
Permits Needed to Start a Car Wash
Permits and licenses are needed when starting a car wash business. Secure the necessary ones, as mandated by the authorities, so you can avoid legal issues later on.
Here are a couple of articles that can help:
Creating the Car Wash Menu and Setting Prices
If you're really interested in opening your very own car wash business, why don't you check out the DetailXPerts franchise opportunity? Among other things, we also offer support during the set-up process, securing financing, training, and more!