8 Specifics of Running a Commercial Truck Wash You Should Know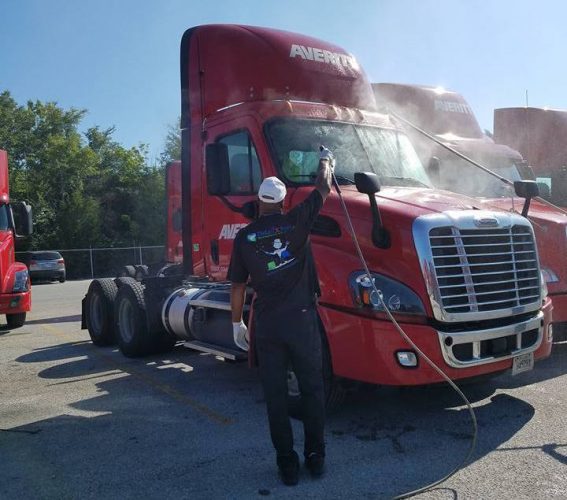 There are a lot of business opportunities out there. However, those that succeed are the ones that meet people's needs. A commercial truck wash business may be a non-conventional opportunity, but there is a growing demand for it.
Interested? Here are eight things to help you jumpstart your business and eventually, make it a financial success.
Commercial Truck Wash: 8 Specifics of Running It
1. Purchasing Equipment
Purchasing the right equipment is one of the most important things to consider. After all, you cannot deliver premium quality services to your customers if you do not invest in a high-quality truck wash system.  But bear in mind that superior quality does not necessarily mean expensive. Do your research. Read reviews. Compare prices and product specifications. Ask for demos or trials, if possible. It might be a long and arduous process, but it will eventually pay off.
2. Clearances and Permits to Operate
A commercial truck wash business needs proper documentation. You need to get permits and clearances from the health and sanitation department and pay certain government fees on time. Take note of the renewal dates – or your business might be suspended or worst, closed. For smoother and continuous implementation, secure your operations by legitimizing all steps and processes.
Think of every single detail that can go wrong. This will help you plan a fail-safe documentation. Find out which local codes, business licenses, and permits are necessary to open a commercial truck wash business. Check out the local municipal planning and know the approval procedures, especially for zoning regulations, traffic impact and developments. These might affect the approval of your project. Be prepared to show the value of your business and how it can help the community.
Lastly, check the utilities available around the site. Is there water, power and sewer lines surrounding the area?
3. Environment-Friendly
Sustainable business operations always think of their environment first. And with more and more people supporting green businesses, organic is the way to go. Integration of eco-friendly commercial truck wash system is very important as it also symbolizes your commitment to getting profit without harming the environment. It also shows your dedication to safety and security of your neighborhood.
4. Maintenance
To continue providing top quality services to your customers, you must ensure that your truck wash tools and equipment work efficiently all the time.
Equipment and tools can break down when you least expect it (and want it). But with proper and regular maintenance, you can minimize, if not totally prevent such scenarios.
So when considering a commercial truck wash system, look for a provider who is willing to implement routine inspections and perform customized maintenance. By doing so, you will get rid of potential failures and you can continue washing your way to financial success.
5. Cost-Effectiveness
Let's get real. Your goal as a commercial truck wash owner is to keep the most profit for the least amount of expenditure. Of course, that is not to compromise the quality of service. Cost-effectiveness involves checking the business model from the tools and equipment, utilities, acquisition of employees, as well as market projection. The overall process of implementing daily operations must also be easy for the employees and straight-forward for the customers. An effective business model takes into account what could make the procedures more efficient without having to shell out a lot of money.
6. Market
Before buying your commercial truck wash system, you need to consider various marketing points to develop your business plan. Location is a very important point to consider. Select a site and explore the area. Check the population, foot traffic, ease of accessibility and the competition around the area. The recommended size is around one to two acres of land.
Develop a business plan and conduct a feasibility study, if possible. Also, check the traffic study as it will help you gauge if your location is strategic, which means sustainability for your business.
Or you can go mobile. This eliminates the need for a fixed location, thus decreasing your initial cash layout. And you won't need to build a water reclamation system, which can also dramatically lessen your startup costs.
7. Financing & Promotion
Know all the finance-related information associated with running a commercial truck wash business. Secure the financing and budget accordingly. Alongside financial concerns, you also need to use the information you get from your market research in order to transform them to profit. Consider your promotional budget and know.
8. Franchising & Consultation
There are several franchising opportunities if you are thinking of establishing a commercial truck wash business. These franchising plans provide you a combination, if not all of the listed considerations above. You can consult their business representatives in order to find out more and explore the possibility of a partnership with them.
DetailXPerts truck wash experts can guide you through the decisions to be made regarding your equipment, as well as assist you with the different options you can take in your journey to establishing a truck wash business. They would give you a better understanding of building requirements, specifics of the right wash system and even help you provide training for your staff.