Area Development Agreement – Everything You Should Know as a Franchisee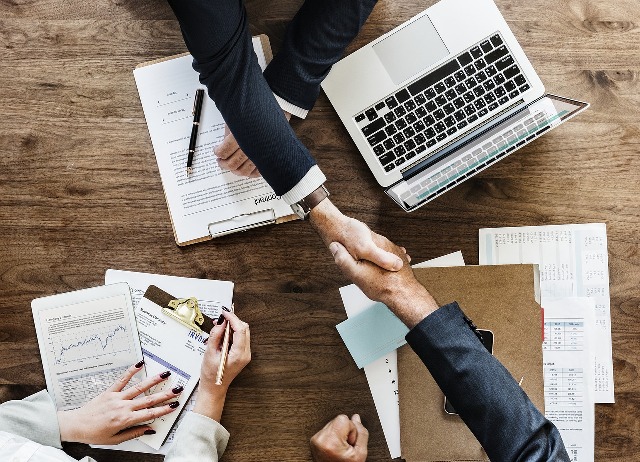 There are other types of franchising agreements that you can take aside from purchasing a single-unit franchise. One of them is the Area Development Agreement (ADA). This article aims to give you all the information you need to decide whether an ADA is the right choice for you.
What is an Area Development Agreement?
An Area Development Agreement (also referred to as Multi-Unit Development Agreement) is a type of agreement made with a franchisor which states that a franchisee must open a certain number of franchise units in a particular area within a set timeframe.
Instead of acquiring just a single franchise, you enter into the franchise contract with the intention of acquiring more units over time. In order to get the rights to open multiple units, you need to pay a development fee along with the initial franchising fee. With this agreement, the franchisor ensures that no other franchisee can open a franchise within the same area while your contract is still active.
The required development fee is usually non-refundable. A pro-rata basis is also applied when computing for the unit franchise fees of the succeeding franchise units. This agreement lets the AD purchase multiple franchise units for a lower price.
An Area Developer (AD) owns all the franchise units that will be opened under the stipulations of the agreement. His main duties are making sure to open the agreed upon number of units according to schedule and supporting the operation and growth of these units, the terms of each individual franchise agreement will be applied.
What Is the Difference between an Area Development Agreement and a Master Franchise Agreement (MFA)?
A Master Franchise Agreement is pursued by a franchisor for areas where he wants to introduce his business but has very limited knowledge of the market environment. In this type of agreement, a Master Franchiser (MF) takes on the role of a franchisor (upon paying a larger investment) and assumes the franchisor's responsibilities (e.g. assistance with financing, training, site selection, etc.) including the ability to sell the franchise to other interested parties. In return, the MF gets additional revenue from initial franchise fees and his share in the royalties.
One major difference between the two agreements is the cost. An AD does not pay the high investment fees required from an MF, however, he also does not reap as much revenue. An AD's earnings are mostly from sales profit his branches obtain.
One advantage ADs have is not having to fulfill franchisor-related obligations. It is still the franchisor who handles the different aspects of business marketing and support while the AD focuses on expanding his business and buying more franchises.
When should you consider entering an ADA?
Interested in owning multiple franchise units? Are you confident that you can maximize your profits and growth within your chosen area? Then an ADA might work well for you. However, you should plan out how you'll finance your target number of units so they'll be up and running within the set schedule.
Why Should You Consider an ADA?
Some of the major benefits that you'll get if you enter an ADA are:
Exclusivity
Yes, you'll get the advantage of solely operating and growing your business in your location. You won't be competing with your fellow franchisees. It's because your franchisor won't be allowing them to operate in your area.
Reduced Initial Franchise Fees
The initial franchise fee for the succeeding franchise units you'll acquire will be lower. The terms will depend on your agreement with the franchisor. When you have opened all the required units and you want to add more during the term of the agreement,  franchise fees can be reduced.
Lower Royalty
The lower per-unit cost of supporting a multi-unit franchise and the back-of-the-house infrastructure reduces the overall support costs of the franchisor. This spells lower royalty fees for you.
Area Developer: What are the common challenges?
Meeting deadlines
There is the pressure to open the required number of franchise units by the deadline. If the AD fails to comply with the necessary conditions, he risks losing the development rights to his preferred area.
Ensuring business is viable
Getting into an agreement to build businesses over a period of time, an Area Developer needs to thoroughly study the market elements that may affect franchises in the future. Gambling into the agreement with an unproven concept risks the AD of losing the down payment he made for each.
Guaranteeing performance of the developer
As an Area Developer, you have no control over how the main franchise performs. If for some reason, the main franchise brand fails, the franchisor has the right to re-market your locations if they have continued value. This is even if your individual units are doing well.
Financing the multiple locations
Purchasing a one franchise unit is obviously less expensive than trying to open five units. Before entering into an ADA, you should have a solid plan on how to finance the succeeding units. This is not dependent on the success of your initial franchise.
What Strategies Can You Implement to Ensure Success as an Area Developer?
Your business plan and mindset as an Area Developer should be different than that of a single-unit franchise owner. Here are some of the things you must keep in mind during your contract:
All the basic tactics of franchising still apply.  Proper test marketing, training, organizational guidelines, demographic analysis, and others that help you build a solid franchise foundation still apply. However, you need to tweak your system to cater the increased scale, reach, and mechanism that your additional franchise units will provide.
You should know how to partner with the right people and develop a good, healthy working relationship with your team. They should share your vision and persevere with you through all the ups and downs of operating the franchise.
Conclusion
An Area Development Agreement is a great way of ensuring exclusivity of building franchise units in a certain area. It basically states that only you will have the right to open franchises in the agreed location within a set timeframe. This lets you have the advantage and control in that market. Some of the perks are exclusive rights to a territory are lower initial franchise fees and reduced royalty.  However, you should be wary of the challenges that come along with operating multiple franchise units at once.
Here at DetailXperts, we offer great franchise opportunities that employ tried and tested systems and market strategies. Get in touch with us now to know how you can become an Area Developer with us.