Is Mobile Detailing Profitable?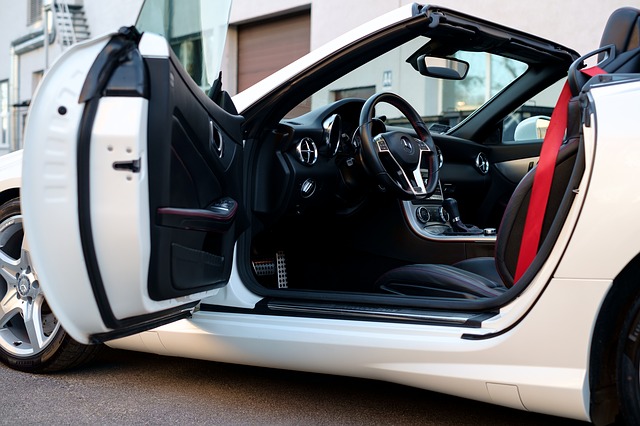 Is mobile detailing profitable? How can such a business rake in enough income when there are hundreds of thousands of mobile detailers out there? While it entails risks to take the plunge, a lot of people still dive into it and become very successful. Did they have enough knowledge and experience when they started?
Initially, most mobile detailing startups did not have sufficient knowledge on how to run such a business. But they allocated time and resources to ensure the profitability of their business. They also checked the franchising options to see which one would complement their lifestyle and their resources.
Mobile detailing owners start out by purchasing vans and supplies, equipment such as mini carpet shampooers, buff polishers, wax and window cleaners and wet-dry vacuum cleaners. Others resort to buying franchises. In any case, income may vary depending on the location and the hours of operations.
Profits and Qualifications
As of 2013, the average annual income for mobile detail unit owners is at $50,000, as per Simply Hired. There is no special educational requirement needed to run the business. However, the upper hand is on owners with several years of experience in car detailing. Mobile detail unit owners can have certifications as car washers where available.
A 2013 Entrepreneur article reported that one can acquire a mobile detailing unit for as low as $2,000.
Is mobile detailing profitable? Yes, according to the data above. Here are some points you need to know to find out if it best suits you and if you can work wonders with it and make it profitable.
Daily Business Operations
In ensuring that your mobile detailing business would be profitable, you need to have a baseline of your daily operating expenses. It is a labor-intensive service, so you must be aware of the hourly cost of operations. Make sure you set the right car wash prices for your detailing jobs especially, when it comes to over-sized vehicles.
Break-Even
Having an idea on your hourly or daily break-even point will help you determine the profit margin for each job. Lay out an effective cost-profit model that would indicate whether you are making or losing money.
What are fixed and variable costs? To answer the question "Is mobile detailing profitable?" it would be helpful to break down the fixed and variable costs. Fixed costs can be rent payment, monthly loan payment, insurance premium, or your employee's salaries. Variable costs usually fluctuate through time such as utilities, auto detailing supplies, office equipment, promotion costs, and maintenance costs.
Developing Service Menu
With a working hourly rate derived from your daily business operations and a break-even model you will be able to develop a service menu. Each item on it should have the appropriate price range depending on the amount of time it takes for completion.
Market Research: Understanding Location and Other Factors
Is mobile detailing profitable? You will find out that while there is a huge opportunity to gain profits, there must be work done. Market research is key to ensuring that your business would be successful. Understanding the demographics of your market is very critical. For one, location plays a huge role. Mobile detailing units earn the lowest in southern regions such as Louisiana with an average of $39,000 in 2013. However, it is definitely a big hit in cities such as Washington, averaging at around $79,000.
The northeastern states of Maine and Massachusetts average on $50,000 to $55,000 annual profit while in the West, the lowest profits were in Montana, with $40,000 with the highest profits in California with $57,000. In the Midwest, South Dakota averages the lowest profits while Illinois gets higher profits up to $53,000 a year.
Another thing that needs to be noted when asking the question "Is mobile detailing profitable?" is the hours of operation. Detail franchise seller Carbuffs pointed out that full-time operation for mobile detailing units can drive $75,000 in profit annually. However, those operating part-time get around $50,000 in a year. The assumption is that they detail around five to seven cars a day, five days a week.
Climate is another important factor when it comes to profit. Customers usually do not detail their cars when there are storms, snow, or rain.
Employment
As US Bureau of Labor Statistics projects, jobs in the mobile detailing industry will increase 17% from 2010 to 2020. The steady increase is due to the number of motor vehicles. From 2000 to 2010, according to Statista, car ownership has increased at a steady rate of 11% from 2000 to 2010 and continues to do so. In fact, as per CNBC, the worldwide car and mobile ownership will continue to rise until 2035, which gives optimistic job outlook for mobile detail unit owners.
Unlimited Opportunities: Innovate
Successful businesses are the ones that rise above all their competitors. These are the ones with sustainable business models and have surpassed the fad stage. At this point, it is best to experiment and explore opportunities to offer a unique selling point. Get the latest technology, make a mark with your target audience.
Branding is everything. Align with the brand that suits your principles well, such as DetailXPerts and our eco-friendly advocacy employing steam cleaning method. Observe how you can rise from your contemporaries by making remarkable results the most efficient way possible.
If you are convinced that mobile detailing is a profitable business opportunity, car wash franchise opportunities such as DetailXPerts can provide you the support you need from the planning stage to market research as well as in your financial sustenance and training your employees. Call us now and our customer representatives will gladly walk you through the details of their franchising opportunities.
Sign up for our newsletter to get the latest updates and learn more about running a successful car wash franchise.