How to Buy a Car Wash Franchise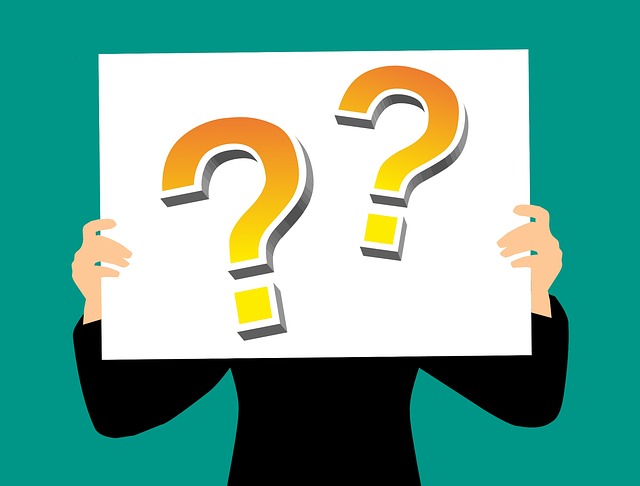 Is it a good idea to buy a car wash franchise? Statistics show that it is, with the car wash industry growing very rapidly since 2012. In 2016, the industry saw its revenue shoot up to US$ 10.2 billion, with net profits estimated at US$ 1.9 billion. Also, in 2016, the average net profit of a single-bay automatic car wash was estimated to be US$ 57,400.
However, because of the huge initial capital for building a car wash, more and more people who are interested in the industry are joining car wash franchises.
But regardless of how good a business idea seems to be, no matter how fast your ROI is projected to be, it all boils down to buying the right one.
So how should you buy a car wash franchise? Below are some tips.
How to Buy a Car Wash Franchise
Just like anything else, there's no fool-proof formula on how to buy a car wash franchise. But the tips below can help give you more chances of success.
1. Market Research and Brand Valuation
Ask any business guru and he will most likely tell you that the basis for any successful business is a good plan. Even huge enterprises pay big money to have a business plan written for them.
And the foundation of a good plan is proper and accurate field information. To get this information, you have to do careful research and analysis. Is there an actual demand for the car wash franchise in the area and within a 5-mile radius?
For example, if you are thinking of joining a green car wash franchise, consider the following:
1.Average income of households. For a green car wash to deliver the best services, it needs premium products. These can be costly. So you would want to be in an area where most households can afford your services. Thus, the average household income should be more than average. If the franchisor insists, walk away.
2. General lifestyle of the community. Does the community promote green living? Are the residents conscious of their carbon footprints? Do they actively participate in community projects for saving the environment? If they do, then you are in luck. You can count on these people to support your goals.
Brand Valuation
Equally important during this phase is to get to know the brand you intend to join.
The most obvious advantage of franchising is that a successful brand typically has an effective system already in place – from the physical set-up to staff training to marketing and continuous improvement – to help the brand succeed.
Another plus if you're joining a brand with a good reputation! The brand name itself is already a marketing tool that can draw customers to your business. Selecting a brand that has good value is a major predictor of the success of your franchise.
Keep in mind, however, that rapid growth is not always the best measure of the health and sustainability of a franchise. A franchise that is trying to expand too aggressively may lack the customer support to address even the most minor of problems that arise (support staff may be too overworked).
On the other hand, a franchise that looks stagnant and is barely expanding may be suffering from poor profitability due to various reasons. Red-flags to look out for include (but are not limited to): outstanding debt, legal issues, poor reputation with the community or customer base and very fast employee turnover rate.
2. The Business Plan
Once you have done enough research and evaluation on the value of potential franchise ventures, check out their business plan. Does it include detailed information on market analysis, the structure of the car wash business and car wash menu? Does it tackle training of personnel, marketing strategies, among others? The plan should also show plans for continual improvement or innovation and financing/funding strategies, etc.
And don't forget to check their objectives, core values, mission and vision statements. How efficient are they in spreading their values?
Let's go back to the green car wash franchise. Are they really environmental-friendly? Do the owners walk the talk? Do they use organic products to prevent chemical runoff and at the same time protect their workers from the harmful effect of toxic substances present in chemically-laden cleaning products?
Business model
Most modern car wash establishments revolve around a general business model of minimal labor, high service volume and quick return-on-investment.
To this end, your business plan must be able to show how your intended services will address the needs of the customer who expects high-quality work delivered in the least amount of time for the most competitive price. Again, the advantage of most established car wash franchises in this regard is that they already have a proven system that works.
Yes, they have a proven system. Yes, they claim to have successful franchisees. But here are a few questions to help you weigh things. How flexible is the franchisor's business model? For example, if you have limited funds at the moment, and you can only afford one mobile unit, will the franchisor allow you to buy multiple units as you grow?
And in the event that you become successful, will they allow you to become an area franchisee?
Marketing
Marketing is another important part of your plan. Making potential customers aware of you, the services you provide, and why you are better than the competition is critical to the success of your business. Your marketing plan should utilize a multi-faceted approach using marketing staples.
Personnel
One of the most integral aspects of your car wash business will be your personnel. Getting the right people for the job can mean the difference between success and failure. Your business plan should include a detailed section on how to train your staff and managers.  What initial skills and competencies do they need to learn to run your car wash business effectively?
3. Financing Your Business
The costs of starting a business or acquiring a franchise may be the most significant determining factor for several would-be business owners. Some established franchises have high initial overhead costs. You pay big for getting an established system that works. Others have low initial costs but have higher recurring fees or expenses (i.e. royalties, percentage of your gross income, etc.). This is something you must consider carefully before committing to a franchisor.
With the start-up costs for a car wash business estimated at upwards of US$ 100,000, finding the funding to kick-start your car wash franchise can be challenging.
However, there are quite a number of options available to help you start a car wash. From bank financing to small-business cooperative loans to crowd-funding and even individual investors or sponsors, there are myriad of options available to help you out.
Franchise Opportunities with DetailXPerts
DetailXPerts has over a decade of innovative experience with its patent-pending steam-cleaning technology. If you're looking for a car wash franchise that is profitable, eco-friendly and has solid customer support and franchisee support services from initial research and planning all the way to continuing innovation and improvement, check out our franchise opportunities today!