Overview of the Automotive Franchise Industry in 2017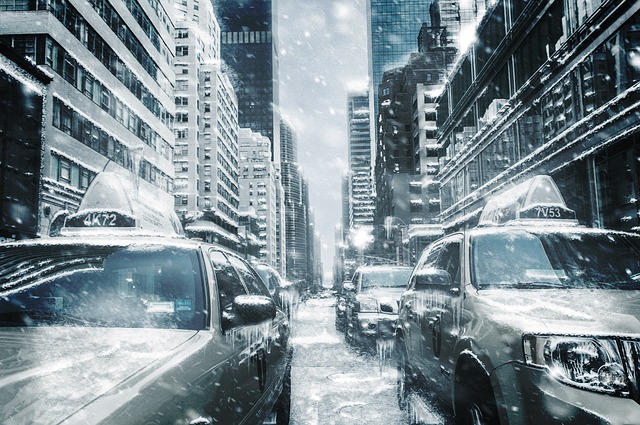 As more and more cars plow through millions of miles along the world's roadways, the automotive franchise industry is expected to reach a global value of more than US$ 720 billion in the year 2020.
In the United States, the after-sales market in 2017 was estimated to be more than US$270 billion. With an average age of 11.5 years, the fleet of older cars that demand after-market service continues to rise, even as about 88 million new motor vehicles were sold in 2016 globally.
All of these figures point to one thing: that the automotive franchise industry will continue to be ripe with opportunities for growth and profit in the near future. 
Automotive Franchise Industry: Trends and Statistics
Car Rental/Leasing
The global car rental/leasing market is estimated to reach a value of anywhere between US$ 99-125 billion, with growth from 2017 through 2022 with a CAGR anywhere from 5-13%. This rapid growth is attributed to an increased volume in international travels, as well as local tourism.  In recent years the car rental market has not only been limited to the traditional "rent-a-car" but has also seen the expanding market for entities such as "party buses" increasingly sought out for weddings, proms, birthdays and other momentous occasions.
Automotive Parts Sales and Service
The growing fleet of aging motor vehicles means that those vehicles will need more maintenance, repair, and replacement of parts. In the United States, the after-market repair and maintenance costs were pegged at US$64 billion. However, the curiosity is that only about 25% of those repair and maintenance services were performed by automotive dealers; the remaining 75% were done by independent auto repair shops. Owners of older cars fully expected their vehicles to need more maintenance and repair, and even expect to pay upwards of US$1,000 for their annual maintenance costs.
On the other hand, owners of newer cars were more concerned with the appearance of their car and are more likely to buy "appearance products", like wax, glass cleaners, and tire enhancers.
With the rising trend in the rental of "party vehicles", the market for automotive parts and services is now not only confined to traditional automobile parts, but to several other components that drive the "party vehicles", such as multimedia entertainment systems, lights, and even mobile bar technologies. 
Car Wash and Car Detailing
The car wash industry has seen a very rapid growth for the last several years and is expected to continue growing up to 2021. In 2016, the industry saw its revenue shoot up to US$ 10.2 billion, with net profits estimated at US$ 1.9 billion. As of 2017, an estimated 8 million cars are washed daily by commercial car wash establishments.
Because of an increase in disposable income, as well as the increased speed and pace of daily life, most car owners see their cars not just as means to get around, but as indispensable to their everyday function and even income generation. With commercial car wash generally taking less time than washing cars at home (and because full-service and flex-serve car washes are starting to offer customers a lounge where they can keep on working while their cars are spruced up), it is no surprise that 81% of Europeans and 66% of Americans prefer commercial car washes to do the dirty work rather than personally wash their cars9. 
Most car wash establishments in the United States are owned by small businesses, with either a few shops in close proximity or owners who run just one or two shops that seek to serve the immediate community.
However, with the increasing influence of online marketing, as well as the increased volume of travel (whether due to business or leisure), car wash establishments may be seeing a rise in "transient" customers, who do not necessarily own the cars they drive, but instead are actually renting these cars for an extended period of time. It is then becoming increasingly important for car wash owners to create (or improve) the online presence of their brand.
Ask the Xperts
With the trends in the automotive franchise industry clearly on the rise, choosing which market to venture into can seem rather daunting, especially for enthusiastic first-time entrepreneurs. However, partnering with experienced hands and minds can make the experience not just a breeze, but an enjoyable one.
DetailXPerts has over a decade of innovative experience, whether in the arena of the traditional commercial car wash or with its patent-pending steam-cleaning technology.
If you're looking for a car wash franchise that is profitable, eco-friendly and has solid customer support and franchisee support services from initial research and planning all the way to continuing innovation and improvement, check out our franchise opportunities today!