10 Digital Marketing Trends in the Automotive Franchise Industry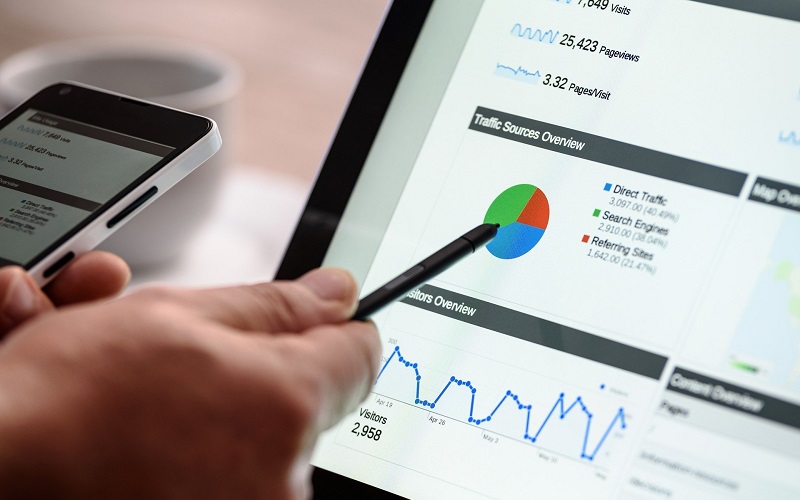 If you're not making the most of digital marketing for your car wash business, you're leaving money on the table. Nowadays, people turn to the internet before making a buying decision. That includes searching for an auto detailer that provides the exact service they need. They want to make sure they'll get their money's worth.
Top Digital Marketing Trends You Can Try
1. Location Tagging and Mapping Services
Motorists on the road enjoy the convenience of checking online for the auto detailing station nearest their location. Making sure your car wash's location is registered and searchable on platforms like Google Maps, MapQuest, Apple Maps, and Waze will increase your chances of getting found by potential clients.
2. Online Reviews
Many people check for online reviews of your car wash before they decide to avail of your services. Having no reviews may create the impression that your business is not getting enough customers. Bad reviews may lead you to lose customers. But having a strong online presence also allows you to respond to your critics and overturn negative feedback. Establishing your presence in review directories such as Yelp, SuperPages, and in your own Facebook page and Google Plus account is a good start.
3. Social Media Marketing
Customers use social media to get to know your business before they visit. Social media platforms will allow you to share informative content (articles, photos, videos) and updates to your customers. You can also host reviews and build a following.
4. Your Own Website
Having your own website gives you the freedom to publish your own content without the restrictions of social media platforms. Your customers will go to your website to get the information they need before deciding to go with your services – offerings, promos, reviews, location, business hours, contact information and price list. It also allows you to create a unique experience for your customers as they get to know your brand through the different pages and interfaces of your site.
5. Search Engine Optimization (SEO)
Car wash businesses optimize their online content to get higher chances of appearing in the top search results of their target customers. You can hire a good SEO expert to do this for you. He can pick and incorporate the right keywords for your content. With his knowledge of SEO strategies, he can manipulate links and tags to make your brand more relevant and searchable by customers. This will definitely boost your visibility and online reach.
6. Pay Per Click (PPC) Advertising
PPC Advertising, sometimes called Keyword Advertising, is a paid campaign that lets your advertisement appear in your target customers' search engine results page (SERP) when searching for particular keywords. Let's say you're about to launch a promo for a paint restoration service. PPC allows you to target people searching for the keywords "paint repair" and show your promo ad to them specifically. Google AdWords is the most common search campaign platform.
7. Email Marketing
Car wash owners use email marketing to create automated sequences that deliver messages (informative content, promotions, etc.) to their subscribers based on their collected data (vehicle model, service preference) or a certain event (2 weeks from the date of last visit, after clicking on a promotional link). It serves as one of the most inexpensive and effective tools for digital marketing.
8. Mobile Coupons/Mobile Strategy
Almost everyone has a mobile device or a smartphone nowadays. Marketing and offers that are informed by the mobile users' online behavior and preferences have extended reach and amplified effectivity. One strategy you can apply is offering mobile car wash coupons to your prospects. Studies have shown that consumers are receptive to mobile offers and are likely to redeem coupons received through their mobile devices.
9. Video Marketing
Video is interactive and highly engaging, which makes it effective in telling your story. Materials that show behind-the-scenes action, how particular detailing marketing services are performed, and actual customer testimonials are powerful pieces that attract your target customers.
10. Blogging
Sharing regular informative and educational articles about car detailing and general car care will help build your brand's authority in your niche. Addressing your customers' pressing concerns by discussing them and sharing helpful tips in blog posts will help build their trust in your brand and will turn them into loyal customers.
Conclusion
The internet gives you a lot of opportunities to build your brand and market your car wash services. Make sure you keep your business up-to-date with the recent digital marketing trends and strategize accordingly.
At DetailXPerts we provide continuous detail business marketing and sales training and support to our franchisees. Check our available franchise opportunities and get in touch with us, so we can further help you optimize your digital marketing efforts. Or, better yet, sign up for our e-newsletter and stay updated on things automotive business and franchise.