5 Auto Franchises That Offer Car Paint Services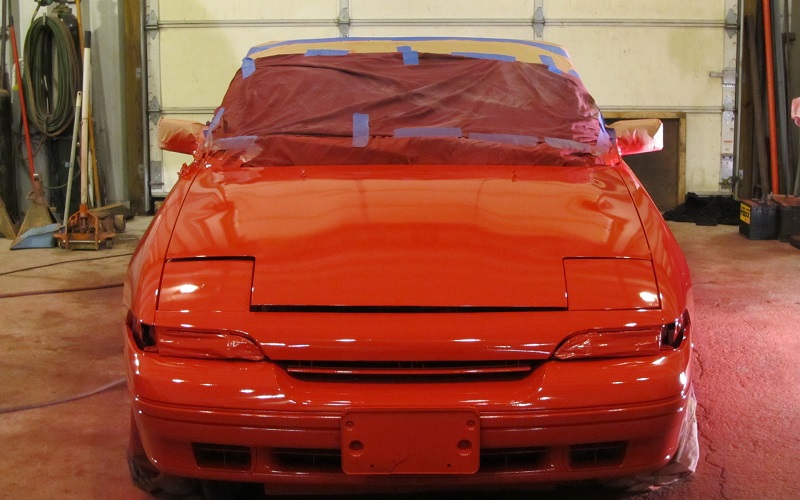 One of the most common automotive services that vehicle owners avail of is car paint services. A vehicle's exterior not only makes it look new. But it can also reflect the owner's personality and sense of style.
When we drive our vehicles, we expose them to harsh environmental elements and various contaminants that can scratch or seriously damage their paint layers. If you do not remedy it right away, the damage to a car's pain surface can reach the body panel and cause serious issues. Furthermore, services that protect, repair and restore the original condition of cars' paint are becoming an essential part of car maintenance and car care practices.
When considering an auto franchise to purchase, you may want to know whether it offers car paint services to be able to address this demand in the market. Here is a list of the different types of auto franchises you may want to explore.
Auto Body Shop
Auto body shops repair large damages in cars like those that vehicle collisions make. Furthermore, technicians in auto body shops aim to restore the car's functionality and make it look like new after the repair. Some of the main services they provide are replacing a cracked windshield, repairing structural damage. Moreover they offer realigning car frames and chassis, and installing replacement parts.
Part of making a wrecked car look new again is making sure that you repair the car's paint. Moreover it is good to buff it to perfection. Dents, scruffs, and scratches are fixed. Finally, in some cases, depending on the severity, may require repainting parts of the car.
Car Dealership
A car dealership sells new or used cars. The law states that you can sell new vehicles through a car dealer and you cannot buy it directly from the car manufacturer. Depending on whether a dealership is independent or a franchise the car dealer maintains a vehicle inventory. Also, it makes the call on the vehicles' prices and the incentives or discounts he is going to offer.
Dealerships usually have a back end consisting of a body shop department, auto services, and sale of automotive parts.
Some of the paint services dealers offer include installing paint protection film and applying paint sealant or ceramic paint coatings.
Auto Detailing
Auto detailers perform extensive cleaning on their customers' cars. Their services include exterior cleaning (washing, bug and tar removal), interior cleaning (vacuuming; cleaning windows and mirrors; shampooing seats, mats, and carpets), engine bay cleaning, and washing of tires and wheels.
Close attention is given to a car's paint. Auto detailers make sure that no contaminants are left on the paint surface and that it is waxed and buffed to achieve a showroom shine. In cases where scratches, swirls, and oxidation are found on the car's exterior, auto detailers also perform paint correction and repair.
Auto Refinishing
People usually associate the process of refinishing with body repairs. It consists of the work done on cars' exterior surfaces to restore its finish once the body repair is done. Some of the procedures done as part of refinishing are removing the layers of the paint's sub-coating, matching colors, spot filling, sanding, cleaning and polishing, and sometimes even replacing decals. There are auto franchises that focus on auto refinishing alone and offer their services to auto body shops.
Auto Paint Shop
These businesses focus on all paint-related services including paint restoration of damaged surfaces and custom paint jobs. They employ highly-trained staff to operate their equipment and perform professional bodywork and paint services. Most of the time franchises of this type maximize their earnings. Moreover they streamline their process of getting clients by linking with existing auto repair shops that don't offer painting services.
Conclusion
Cars constantly need cleaning and repair of their paint surfaces due to the wear and tear they suffer from frequent use and continuous exposure to harsh elements. Purchasing an auto franchise that caters to this need is a good way of securing more customers and addressing their needs.
DetailXperts detailing shops and mobile detailing units provide car paint services such as scratch removal and waxing. Check out our franchising opportunities and learn more about how you can make the most out of your investment.