5 Auto Parts Franchise Brands to Consider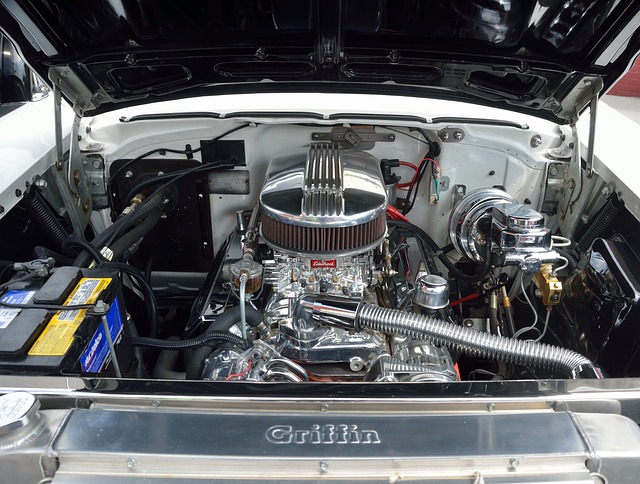 If you're looking for a viable business opportunity, an auto parts franchise might be a good option for you. Auto parts are very saleable nowadays, with an increasing number of people wanting to maintain their vehicle to prolong its life. However, which auto parts franchise brands should you consider? We've listed five of them here, in no particular order.
5 Auto Parts Franchise Brands
1. Midas
Tires, brakes, oil changes – these are what Midas offers, along with other auto repair needs. Midas has over 2,000 units spread across the nation and internationally.
The initial investment is from $179,130 – $435,097. Financing is available through third parties. The company boasts of ongoing support, on-the-job training, marketing training, and more.
2. Glass Doctor
Accidents happen. Glass Doctor is a full-service glass repair and replacement service for homes, cars, and businesses. The company offers its exclusive Sure Start training program to prepare franchisees on all aspects of running the business. A dedicated coach will guide you for your first year as a franchisee. Additionally, training and support are provided.
Investment ranges from $111,800 – $281,000.
3. Mighty Auto Parts
Mighty Auto Parts supplies both underhood and undercar parts, chemicals and other tools. It works with more than 12,000 repair facilities and is recognized internationally. It has 107 units across the nation and four international locations.
Investment ranges from $150K To $250K. Support and training are provided.
4. 1-800-Radiator
As we've mentioned in one of our blogs, international franchises have wider markets, offer more stability, have established brands, and require less investments and less risk.
1-800-Radiator is one of the auto parts franchise brands that is recognized internationally. Aside from its 198 units in the US, it has seven abroad.
If you want to go for a B2B franchise, 1-800-Radiator might be a good option for you. It transacts with various automotive type businesses like gas stations, new and used car dealers, and parts stores. Additionally, it works with  repair shops, junkyards, body/collision shops, and radiator repair shops. It boasts of a fully integrated proprietary software system that gives franchisees a strong competitive advantage over their local competitors.
1-800-Radiator also specializes in automotive air conditioning repair.
Investment ranges from $500K To $1 Million. Training and support are provided.
5. Clear Lights
Auto parts franchise brands which can protect from road accidents are viable business opportunities. One such option is Clear Lights.
With an initial liquid capital of $30,000, Clear Lights is one of the most affordable auto parts franchise brands. Launching this business does not require rocket knowledge. This eco-friendly headlight restoration and automotive appearance franchise is easy to learn. No prior experience required.
Among the services it offers are professional, guaranteed, permanent headlight restoration, alloy wheel repair, its exclusive Tire Shine, and exclusive Trim Renew.
Total investment is $35,000 – $126,420. Financing is available through a third party. Training and support are provided as well.
Bent on joining one of the auto parts franchise brands? Check the DetailXPerts franchise opportunity – a leader in the car detailing franchise industry. It requires a low initial investment, offers superior training and support to ensure franchisee success.
Enjoyed this post? Sign up for our newsletter to receive more valuable business and franchise info, ideas, and extras!